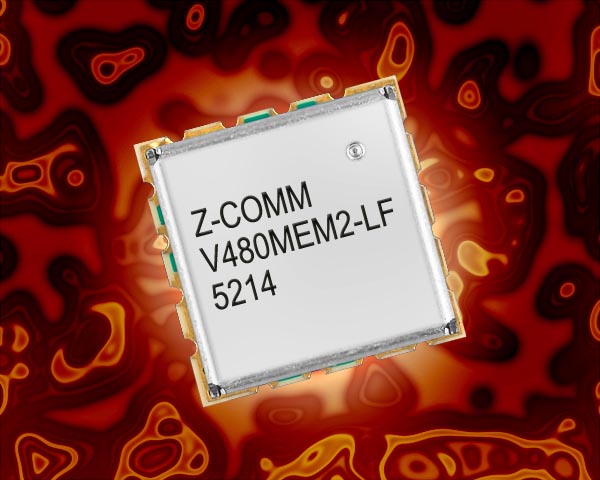 Z-Communications, Inc. announces a new RoHS compliant VCO model V480MEM2-LF. The V480MEM2-LF operates at 445 to 480 MHz with a tuning voltage range of 0.5 to 2.5 Vdc. This high performance VCO features a spectrally clean signal of -113 dBc/Hz @ 10 kHz offset and a typical tuning sensitivity of 25 MHz/V...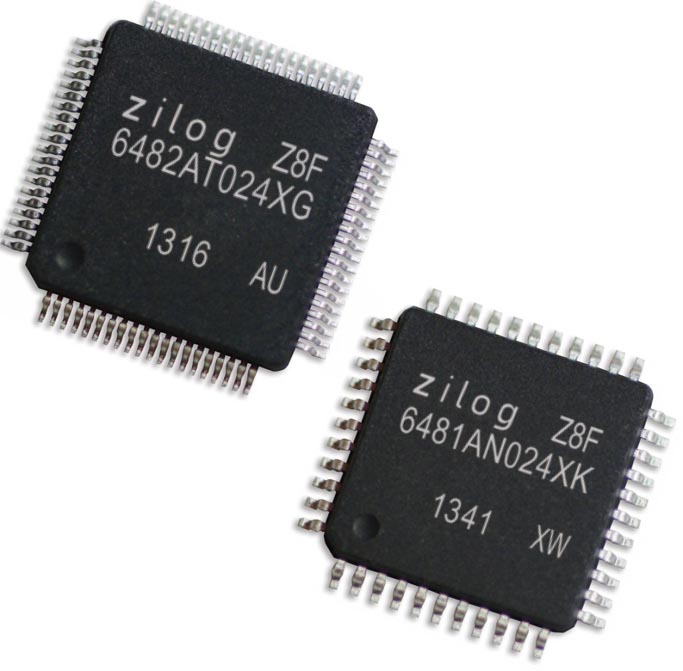 Zilog, Inc., a wholly-owned subsidiary of IXYS Corporation introduced its Z8 Encore! XP® F6482 Series MCU, the latest in Zilog's line of Z8 Encore! XP® Flash microcontroller products. These F6482 Series products are based on Zilog's advanced 8-bit eZ8 CPU core and are optimized for low-power and wireless applications, supporting 1.8 V to 3.6 V low-voltage operations with extremely low Active, Mode currents, and offer an assortment of speed and low power options...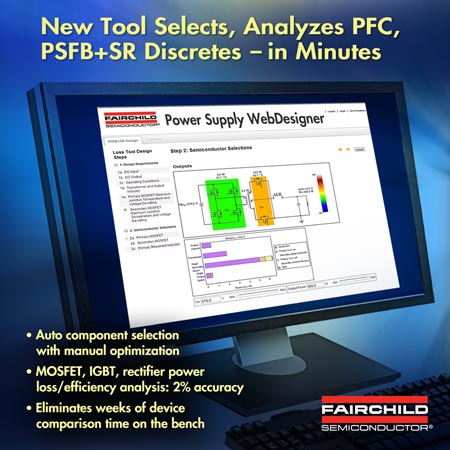 Fairchild Semiconductor has enhanced Power Supply WebDesigner – an online design and simulation tool that provides complete designs in under a minute – to include power train discrete (MOSFET/IGBT/Rectifier) device power loss and efficiency analysis tools. Intended for 100 W to 3 kW designs as a function of input and output conditions...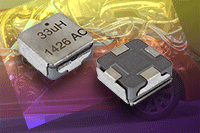 Vishay Intertechnology introduced a new automotive-grade low-profile, high-current inductor featuring an integrated e-shield for reduction of EMI in the compact 4040 case size. Lowering costs and saving board space in automotive and other applications by eliminating the need for separate board level shielding for the inductor, the Vishay Dale IHLE-4040DC-5A contains the electric field associated with EMI in a tin plated copper integrated shield...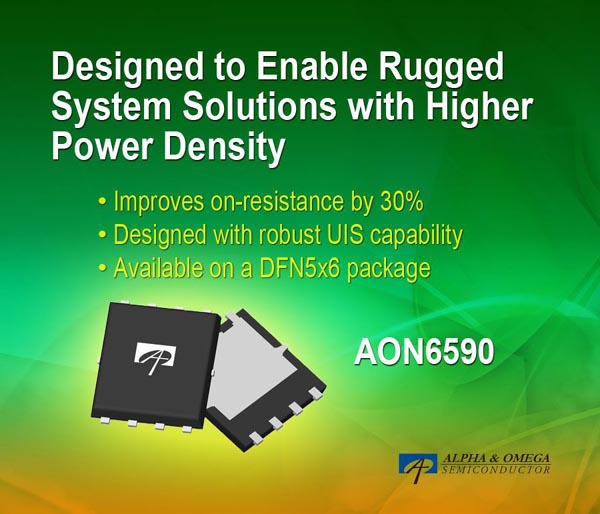 Alpha and Omega Semiconductor announced the release of AON6590, the flagship device in its new 40 V medium voltage portfolio. The AON6590 is designed to address a wide range of applications including primary-side and secondary-side switching in telecom and industrial DC/DC converters, secondary-side synchronous rectification in DC/DC and AC/DC converters, as well as POL modules for telecom systems...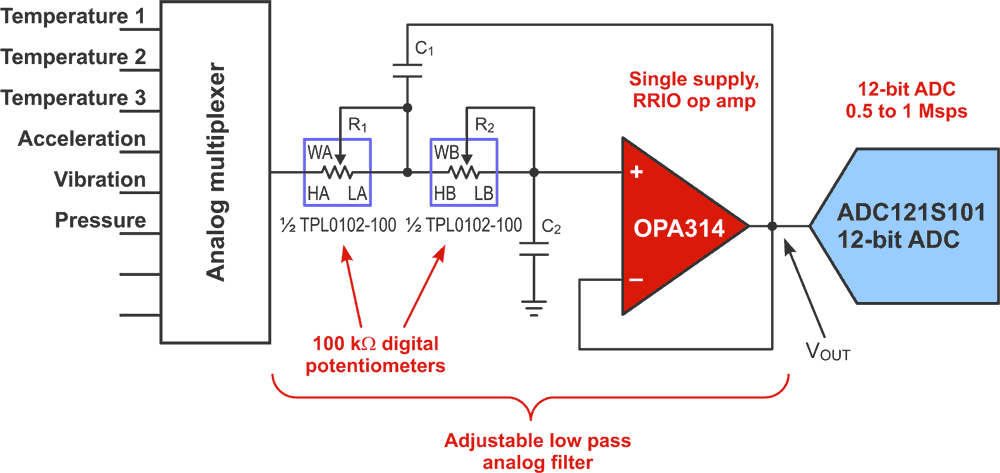 A low-pass filter is the most common filter found in data acquisition systems. Typically this type of filter is used to reduce analog-to-digital converter aliasing errors and noise outside the signal bandwidth. A signal path requires this type of dedicated filter to match the signal's requirements. If the circuit has a front-end multiplexer, it is possible to have a variety of signals that reach the ADC where each signal source has its own set of filter requirements...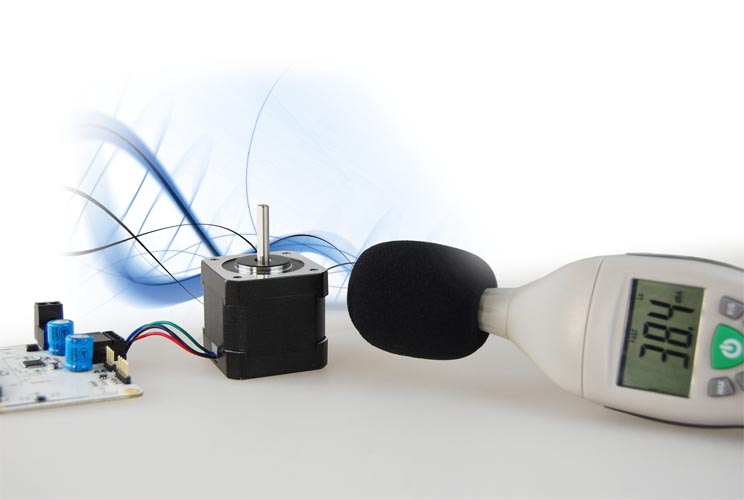 TRINAMIC Motion Control announced a new single-axis stepper motor control IC with integrated MOSFET motor drive that delivers the highest voltage and current specs in the company's integrated stepper control and driver product line. The new TMC5130 delivers 50 V / 2.5 A (peak) motor drive power, which is suitable for driving motors from NEMA 11 to NEMA 23...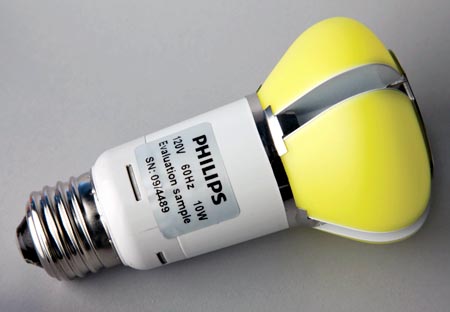 LEDs are hot – in terms of market potential, if not actual temperature. As incandescent lamp bans spread around the world, LED lighting seems to have unlimited potential. However, the technology has its flaws. How can we state with authority how long they will really last in service? What's this "flicker" issue that keeps coming up? ...
Announcements of articles and news:
RadioLocman on the Social Web: