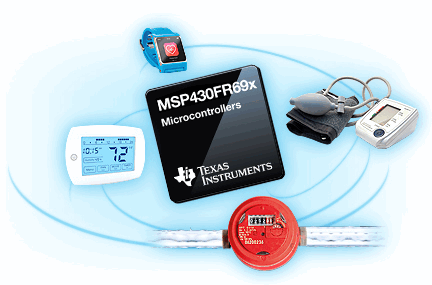 Enabling developers to reduce power consumption, bill of materials and product size, Texas Instruments released 46 new ultra-low-power MSP430 FRAM microcontrollers with more memory, features and integration. TI's MSP430FR69x MCUs are scalable up to 128 KB non-volatile FRAM memory and include smart analog integration, such as an extended scan interface and a differential input analog-to-digital converter that consumes as little as 140 uA at 200 KSPS...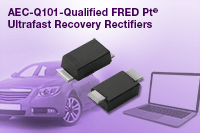 Vishay Intertechnology introduced four new 1 A FRED Pt Ultrafast recovery rectifiers in the compact, low-profile SMF (DO-219AB) eSMP series package. Combining extremely fast and soft recovery characteristics with low leakage current and low forward voltage drop, the AEC-Q101-qualified VS-1EFH01WHM3, VS-1EFH01W-M3, VS-1EFH02W-M3, and VS-1EFH02WHM3 reduce switching losses and power dissipation in automotive and telecom applications...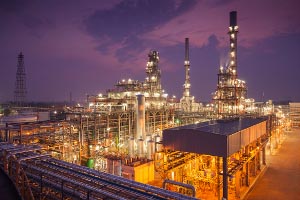 The current trend, due to the constant increase of energy prices and lack of capacity, is for the management of large industrial enterprises to search for energy saving technology. Energy saving and implementation of advanced energy-efficient technology become one of the priorities in various industries. One of the most effective energy-saving measures is the upgrade of lighting systems and transition to LED based lighting systems which have a much lower power consumption compared to conventional light sources...
Cree, Inc. introduces the MR16 Series LED lamps with TrueWhite Technology, that delivers the soft, diffused light of a traditional 50-watt halogen MR16 lamp, and is designed for global compatibility with virtually all existing sockets. With a suggested retail price of USD 25, Cree MR16 TrueWhite LED lamps consume up to 83 percent less energy and are designed to meet ENERGY STAR qualification to deliver a rapid payback of less than one year...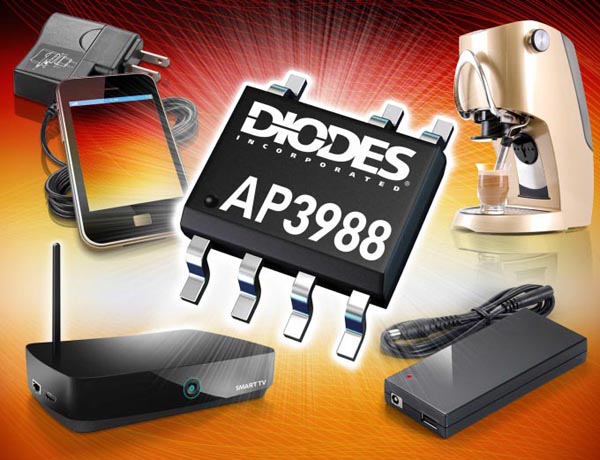 Diodes Incorporated introduced the AP3988 off-line, side-switching controller designed to cut costs and improve power supply performance in chargers, ADSL adapters and home appliance supplies. By providing primary-side control, the device eliminates the requirement for opto-couplers and secondary-side control circuitry, reducing component count, board space requirements and cost...

The development of self-correcting, adaptive systems is receiving more and more attention in modern industrial research. Structures using "smart materials" which integrate sensor and actuator functions are taking on growing importance in this field. These systems are designed to detect and react to changes in their operating environment, like impact, pressure or bending forces...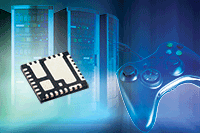 Vishay Intertechnology introduced a new family of VRPower integrated DrMOS power stage solutions in the low-profile, thermally enhanced PowerPAK® MLP 5 mm by 5 mm 31-pin package. Delivering currents in excess of 60 A per phase, Vishay Siliconix SiC620 devices are 30 % smaller than previous-generation 6 mm by 6 mm power stages, while enabling 3% higher efficiency to 95% peak...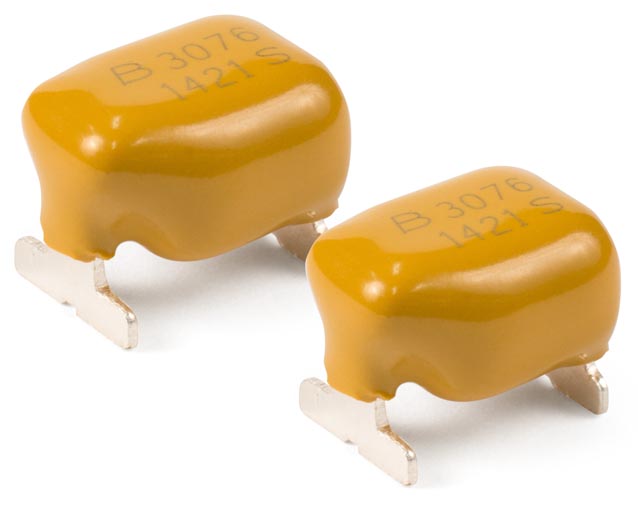 Bourns, Inc. announced two new high Power TVS diodes that offer enhanced protection in surface mount SMD packaging. The new diodes are designed for DC clamping in exposed AC/DC power supply applications such as wireless base stations. Designated Models PTVS3-058C-SH and PTVS3-076C-SH, the latest high current bidirectional TVS diodes from Bourns offer bidirectional port protection meeting IEC 61000-4-5 8/20 μs current surge requirements...
Announcements of articles and news: