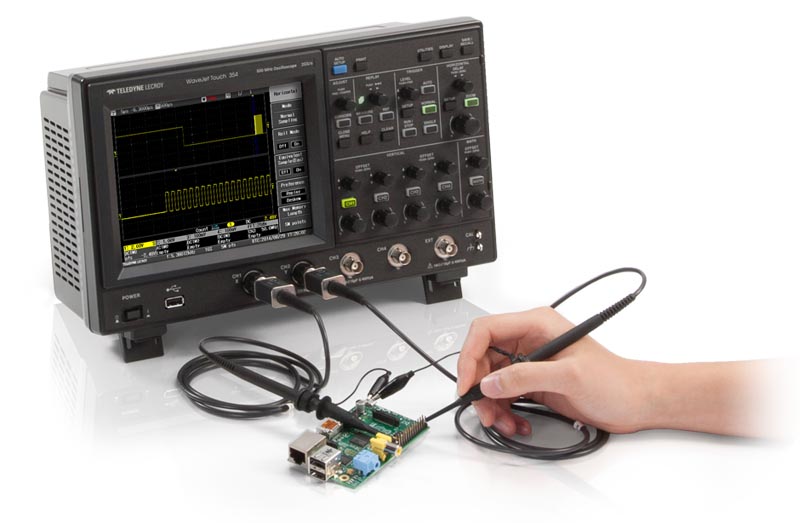 Teledyne LeCroy introduces the WaveJet Touch oscilloscope, providing an unprecedented combination of performance and price – 500 MHz for $5,000. The availability of a touch screen as well as powerful debug tools and advanced triggering is unique among oscilloscopes with comparable specifications and pricing...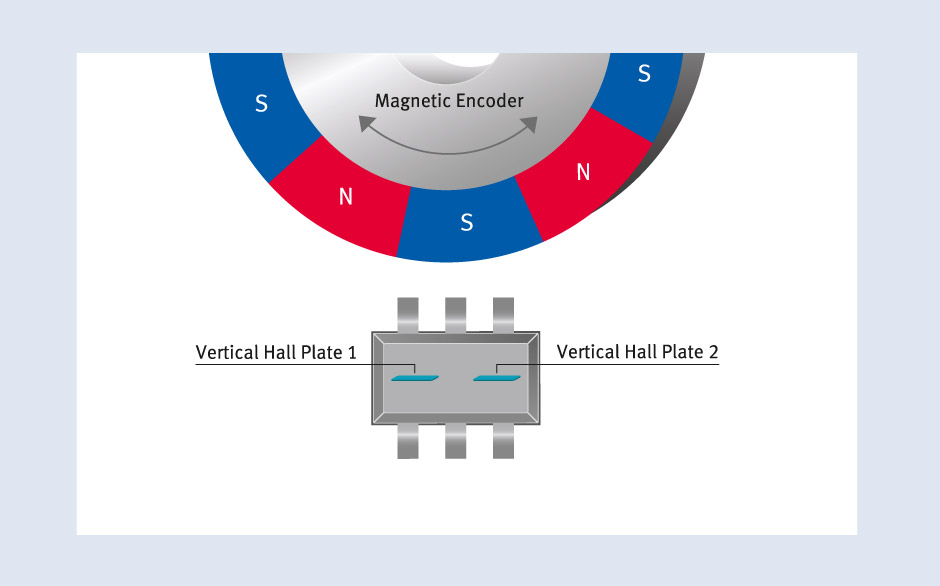 As the market leader in automotive sensors, Infineon has just released the latest innovation – a vertical dual-Hall sensor for detecting rotation direction and speed. The TLE4966V is the first dual-Hall device with integrated Hall plates oriented vertically and not horizontally on the chip surface, thus making it sensitive to magnetic fields with in-plane direction...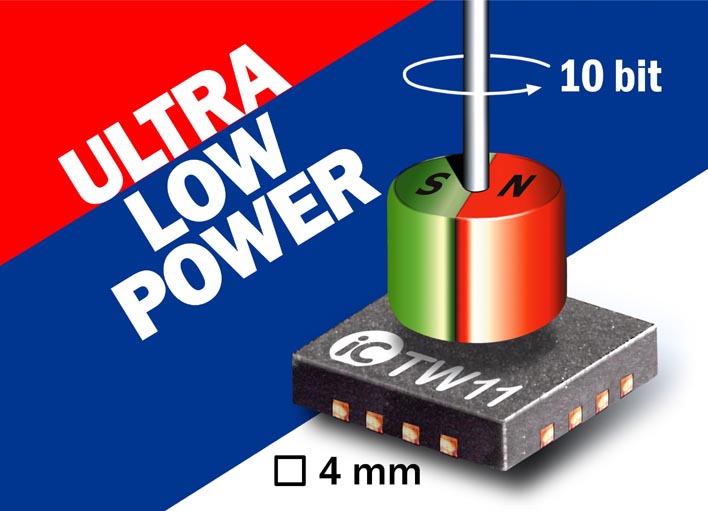 The Ultra-Low Power Single-Chip Hall Encoder iC-TW11 by iC-Haus allows for an energy-saving 10-bit angle detection and therefore targets for example battery-buffered applications. With a sampling rate of 10 Hz an average current consumption of typically 3 μA is obtained. In standby mode between measuring cycles the idle current cuts back to approximately 100 nA...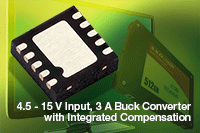 Vishay Intertechnology expanded its microBUCK family of integrated synchronous buck regulators with a new 3 A device offering a fixed 650 kHz switching frequency and a wide input voltage range of 4.5 V to 15 V. The Vishay Siliconix SiP12116 combines high-side and low-side n-channel MOSFETs with current-mode, constant on-time control in the space-saving 3 mm by 3 mm DFN10 package with thermal pad, providing designers with a complete buck regulator design in only 100 mm2...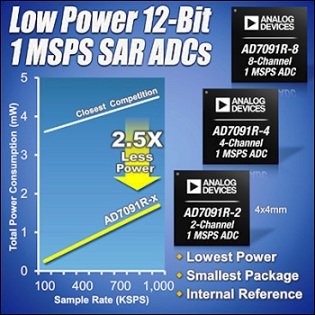 Analog Devices introduced three ultra-low-power, multichannel, 12-bit, 1-MSPS SAR (successive approximation register) A/D converters. The new 2, 4 and 8-channel A/D converters are designed for battery-powered data acquisition modules, handheld meters, field instruments and communications applications as well as medical devices such as portable electrocardiograms and heart rate monitors...
CSR announces the launch of a new series of dual mode Bluetooth® 4.1 compliant platforms, designed to give greater flexibility to developers looking to create low latency and ultra low-power wireless gaming controllers. The CSRB534 and CSRB5342, part of the CSR BlueCore range, will provide developers with turnkey solutions for wireless gaming controllers and HID applications from a single device...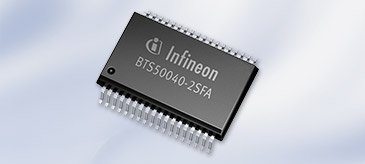 The BTS50040-2SFA is a dual-channel high-side power switch with a typical RDS(on) of 4 mΩ per channel in a PG-DSO-36 package providing load current sense diagnosis and embedded protection functions including ReverSave and Infineon® INTELLIGENT LATCH...
Announcements of articles and news: