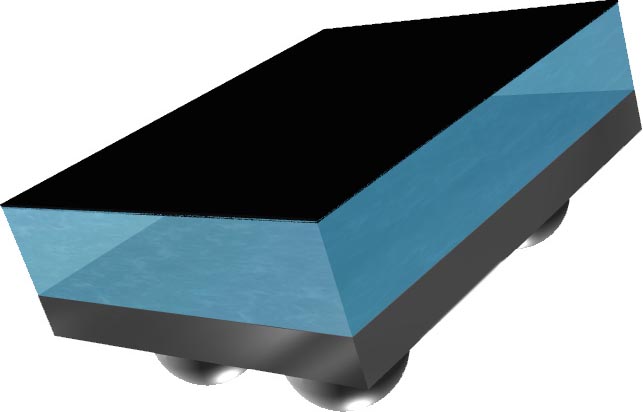 Designers building Bluetooth Smart devices or modules can accelerate project completion, maximize system performance, and minimize solution size using STMicroelectronics' new integrated balun, the BALF-NRG-01D3. As a companion chip to ST's BlueNRG Bluetooth Smart wireless network processor, the BALF-NRG-01D3 integrates all the necessary external balancing and matching circuitry and ensures optimum performance: a challenge that usually demands considerable RF circuit-design skills...

Comparing smart-phone performances - and the SOC and processor cores that drive them - has been a hotly discussed topic of late. More so now, since Intel is trying to challenge ARM in the low-power mobile space with the Atom processor, while ARM is trying to challenge Intel in the server space with the Cortex-A53 and A57. There have been articles written previously comparing the performance of ARM-based phones Vs Atom-based ones - and many benchmarks too- but perhaps not one that compares Cortex-A15 Vs A9 Vs Intel Core i3 from an actual developers perspective...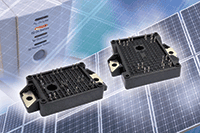 Vishay Intertechnology introduced four new IGBT power modules designed specifically for string solar inverters and medium power range uninterruptible power supplies. Combining Ultrafast Trench IGBTs, high-efficiency HEXFRED and FRED Pt diode technologies, and thermistors for easy thermal management in single packages featuring pressfit technology, the Vishay Semiconductor modules offer complete integrated solutions for inverters based on 3-level neutral point clamp topologies and interleaved multiple-channel MPPT boost converters...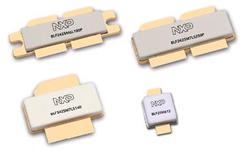 NXP and five major partners (E.G.O. Elektro-Gerätebau GmbH, Huber+Suhner, ITW, Rogers Corporation and Whirlpool Corporation) have formed the RF Energy Alliance to spearhead the ecosystem for emerging RF Energy applications. Together, the companies cover the entire value chain from component to a commercial application of solid state cooking and share the vision of a fast-growing, innovative marketplace built around this sustainable heating and power source...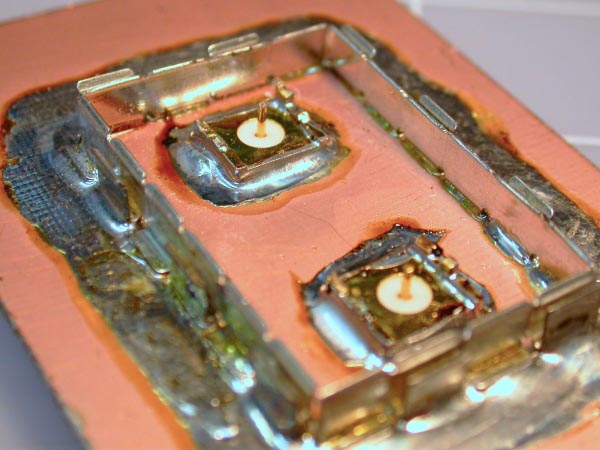 Engineers just love to put shields on circuits, mostly as a defensive measure against signals on the outside getting into and disturbing our circuits, but they also keep signals inside from getting out and this really makes the folks responsible for EMI compliance happy. Even on low-frequency circuits, shielding can take care of drift due to air currents and AC power mains pickup...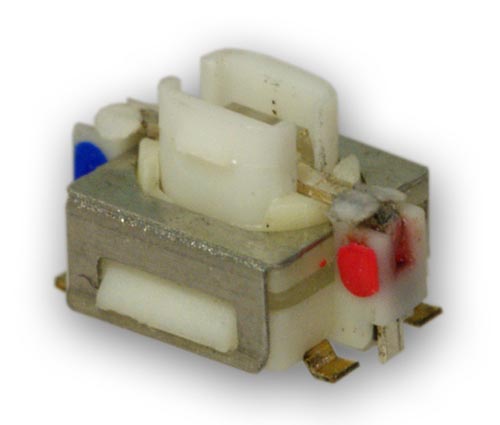 E-Switch announces the TL6210 series tact switch, offering a host of features including: surface mount termination, miniature footprint, and sealed to IP67 ratings. It also offers illumination, with LED colors that include red, green, yellow, blue, white, and a combination of red/green or green/yellow...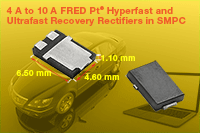 Vishay Intertechnology introduced 27 new 4 A to 10 A FRED Pt Hyperfast and Ultrafast recovery rectifiers in the compact, low-profile SMPC eSMP series package. Combining extremely fast and soft recovery characteristics with low leakage current and low forward voltage drop, the AEC-Q101-qualified rectifiers reduce switching losses and over-dissipation in automotive and telecom applications...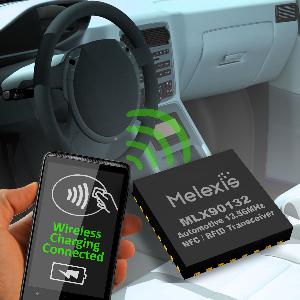 Wireless charging promises consumers a new level of convenience for maintaining readiness of mission critical and lifestyle enhancing communication tools. Low battery warnings are never welcome but seem ever present with the increasing reliance on portable electronics in our personal and professional lives. Combining the automotive grade NFC transceiver of Melexis with Freescale Semiconductor's wireless charging technology enables a ready to use reference design solution that could free us from the dreaded low battery warning...
Announcements of articles and news:
RadioLocman on the Social Web: