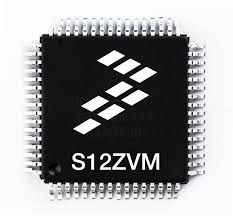 NXP Doubles Its Portfolio of MagniV Microcontrollers Serving the Growing Global Automotive Motor Control Market
NXP Semiconductors announces its expansion of the industry's leading family of automotive motor control microcontrollers, and introduces a broad portfolio of hardware, software and integrated motor control solutions designed to dramatically speed time to market. Using NXP's new integrated solutions, a fully functioning motor system can be up and running in only 10 minutes, thereby radically simplifying system development and shortening design cycles...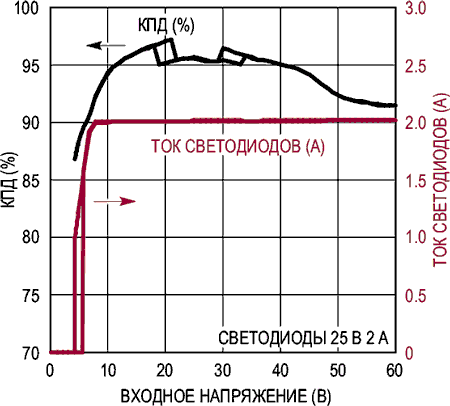 60V Buck-Boost LED Driver with Up to 98% Efficiency Has Internal PWM Dimming and Spread Spectrum
Synchronous buck-boost converters with four power switches can deliver very high efficiency while providing both step-up and step-down DC/DC conversion. Combining the capabilities of two separate converters (buck and boost) has the advantage of reduced solution size and cost. Four-switch converters should be able to operate with just two switches for highest efficiency when only step-up or step-down conversion is needed. However, they must also be able to utilize four-switch operation...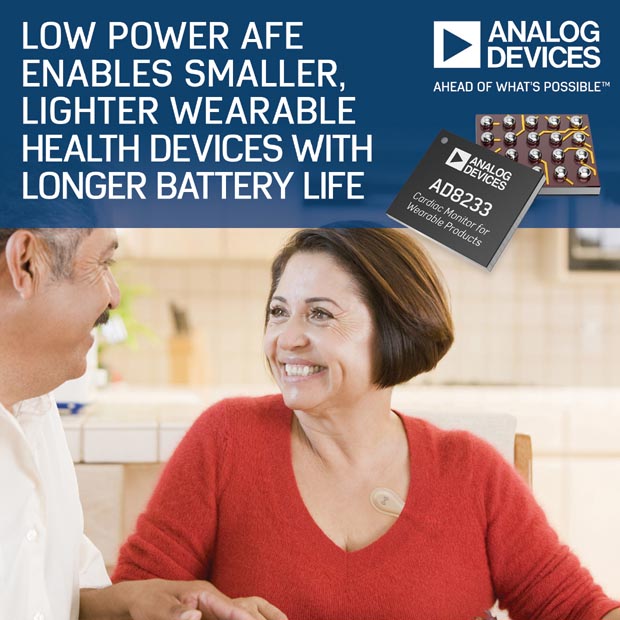 Analog Devices' Low Power AFE Enables Smaller, Lighter Wearable Health Devices with Longer Battery Life
Analog Devices announced a low power, next-generation biopotential analog front end (AFE) which enables smaller, lighter, and less obtrusive cardiac monitoring devices with longer battery life. The AD8233 AFE is a fully integrated, single-lead electrocardiogram (ECG) front end designed in one compact, easy-to-use component. Typically, developers need to design ECG front ends from individual components, which can add incremental cost and design time...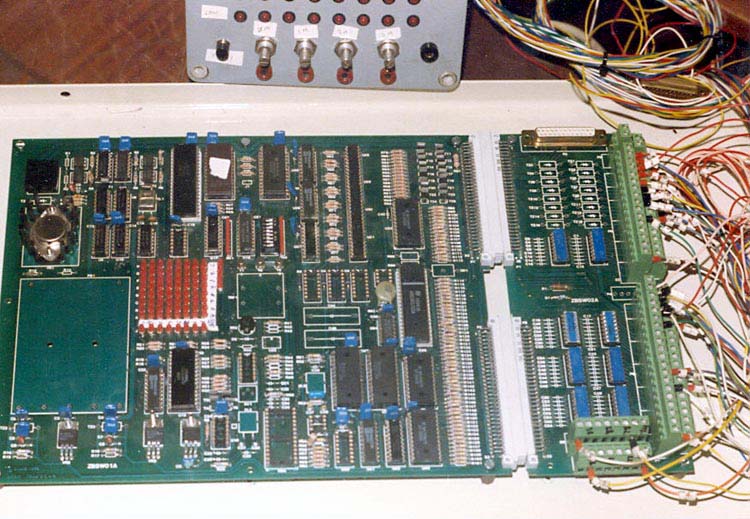 RadioLocman on the Social Web: