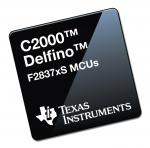 Introducing the powerful, single-core series for industrial real-time control design, Texas Instruments (TI) launches the new C2000 Delfino 32-bit F2837xS microcontrollers. These single-core MCUs are the first in the industry to offer four 16-bit analog-to-digital converters (ADCs), enabling precision feedback in power control applications...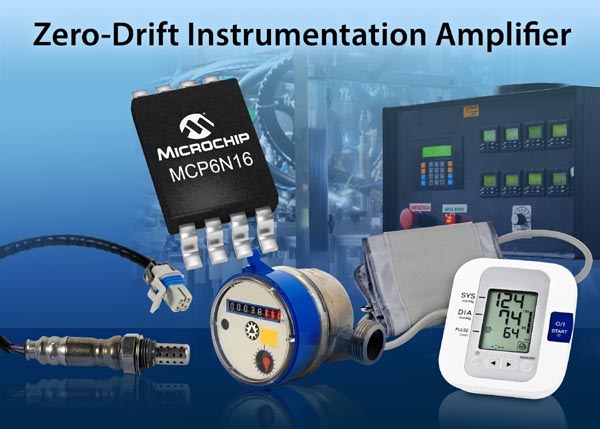 Microchip Technology Inc. announced the expansion of its instrumentation amplifier portfolio with the new zero-drift MCP6N16. This self-correcting architecture maximizes DC performance by enabling ultra-low offset, low-offset drift, and superior common-mode and power-supply rejection, while eliminating the adverse effects of 1/f noise. The result is very high accuracy across both time and temperature...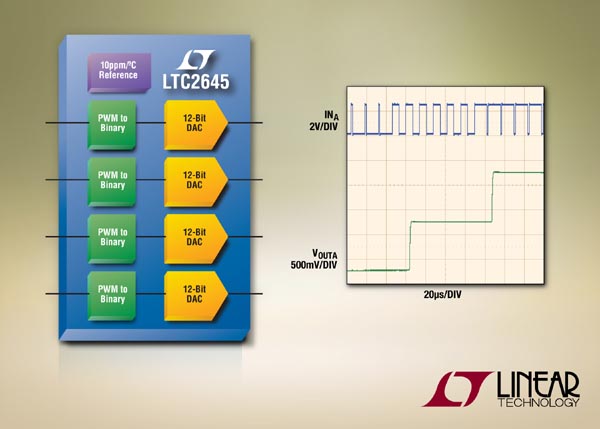 Linear Technology introduces the LTC2645, a quad-channel 12- bit/10-bit/8-bit PWM-to-voltage output digital-to-analog converter with 10 ppm /°C reference. These parts convert PWM input signals to 12-bit accurate, stable, buffered voltage outputs in less than 8 µs, eliminating the ripple and delay typically associated with analog filters...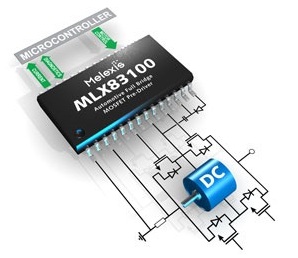 To complement its successful brushless direct current pre-driver portfolio and address conventional DC motor applications, Melexis introduces the MLX83100 N-FET pre-driver IC. Offered in a compact 28-pin package, with four digital inputs, this pre-driver IC provides a very flexible, inexpensive and space-saving solution for high current N-FET DC motors...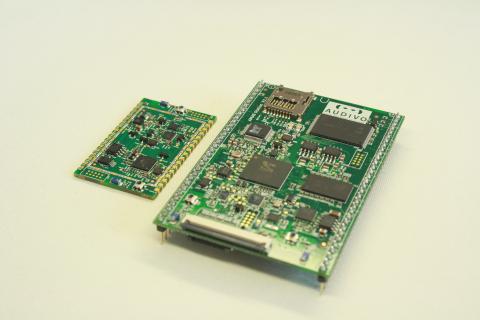 Audio solutions provider Audivo has launched the world's first system-on-module based on the VibeHub home networked audio solution from CSR plc. Audivo Multiroom Audio Solution is a turnkey solution which allows ODMs to quickly develop and easily integrate networked audio capabilities into their products...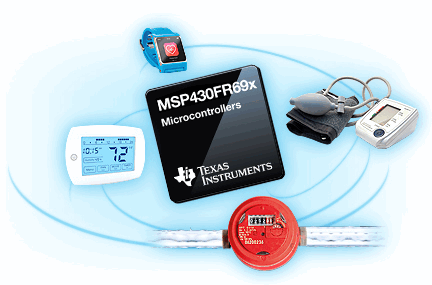 Enabling developers to reduce power consumption, bill of materials and product size, Texas Instruments released 46 new ultra-low-power MSP430 FRAM microcontrollers with more memory, features and integration. TI's MSP430FR69x MCUs are scalable up to 128 KB non-volatile FRAM memory and include smart analog integration, such as an extended scan interface and a differential input analog-to-digital converter that consumes as little as 140 uA at 200 KSPS...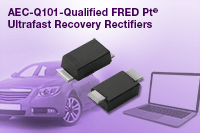 Vishay Intertechnology introduced four new 1 A FRED Pt Ultrafast recovery rectifiers in the compact, low-profile SMF (DO-219AB) eSMP series package. Combining extremely fast and soft recovery characteristics with low leakage current and low forward voltage drop, the AEC-Q101-qualified VS-1EFH01WHM3, VS-1EFH01W-M3, VS-1EFH02W-M3, and VS-1EFH02WHM3 reduce switching losses and power dissipation in automotive and telecom applications...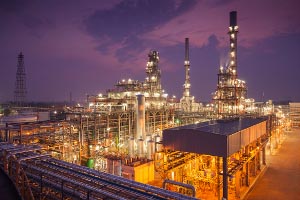 The current trend, due to the constant increase of energy prices and lack of capacity, is for the management of large industrial enterprises to search for energy saving technology. Energy saving and implementation of advanced energy-efficient technology become one of the priorities in various industries. One of the most effective energy-saving measures is the upgrade of lighting systems and transition to LED based lighting systems which have a much lower power consumption compared to conventional light sources...
Announcements of articles and news: