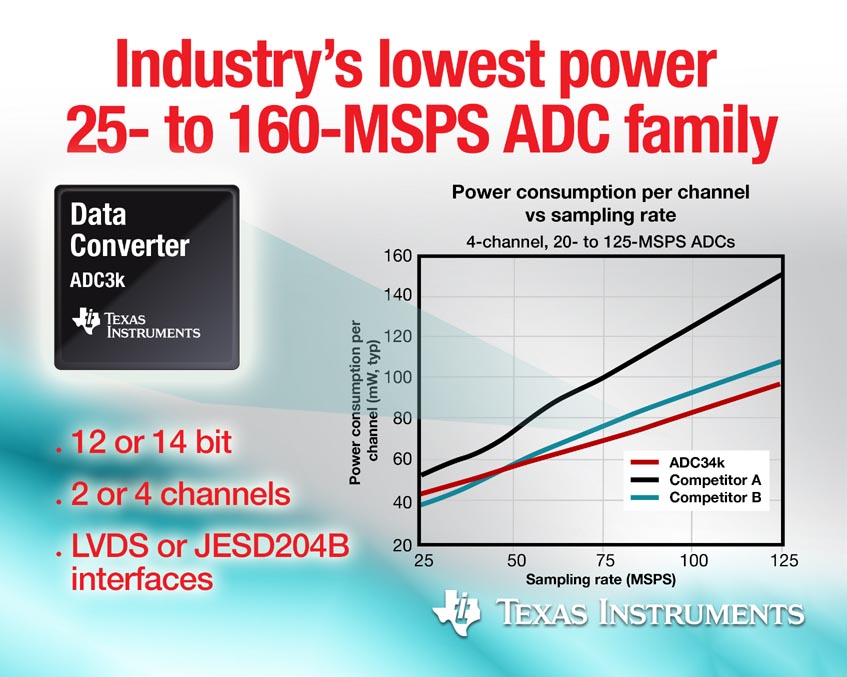 Texas Instruments expanded its data converter portfolio with a new family of small, pin-compatible analog-to-digital converters that provide a best-in-class power-to-performance ratio. The ADC3k family includes 12- and 14-bit options in speed grades of up to 160 MSPS with 2 or 4 channels and with LVDS or JESD204B interfaces...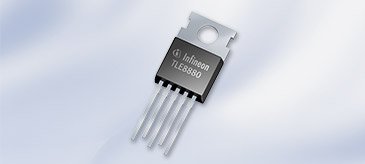 Infineon has introduced a new alternator control IC specifically for closed-loop voltage control applications. The TLE8880 is a monolithic full-featured regulator for 12 V automotive multi-phase alternators with a rotating field winding. This regulator is able to communicate with an engine or energy management ECU through a standard LIN interface...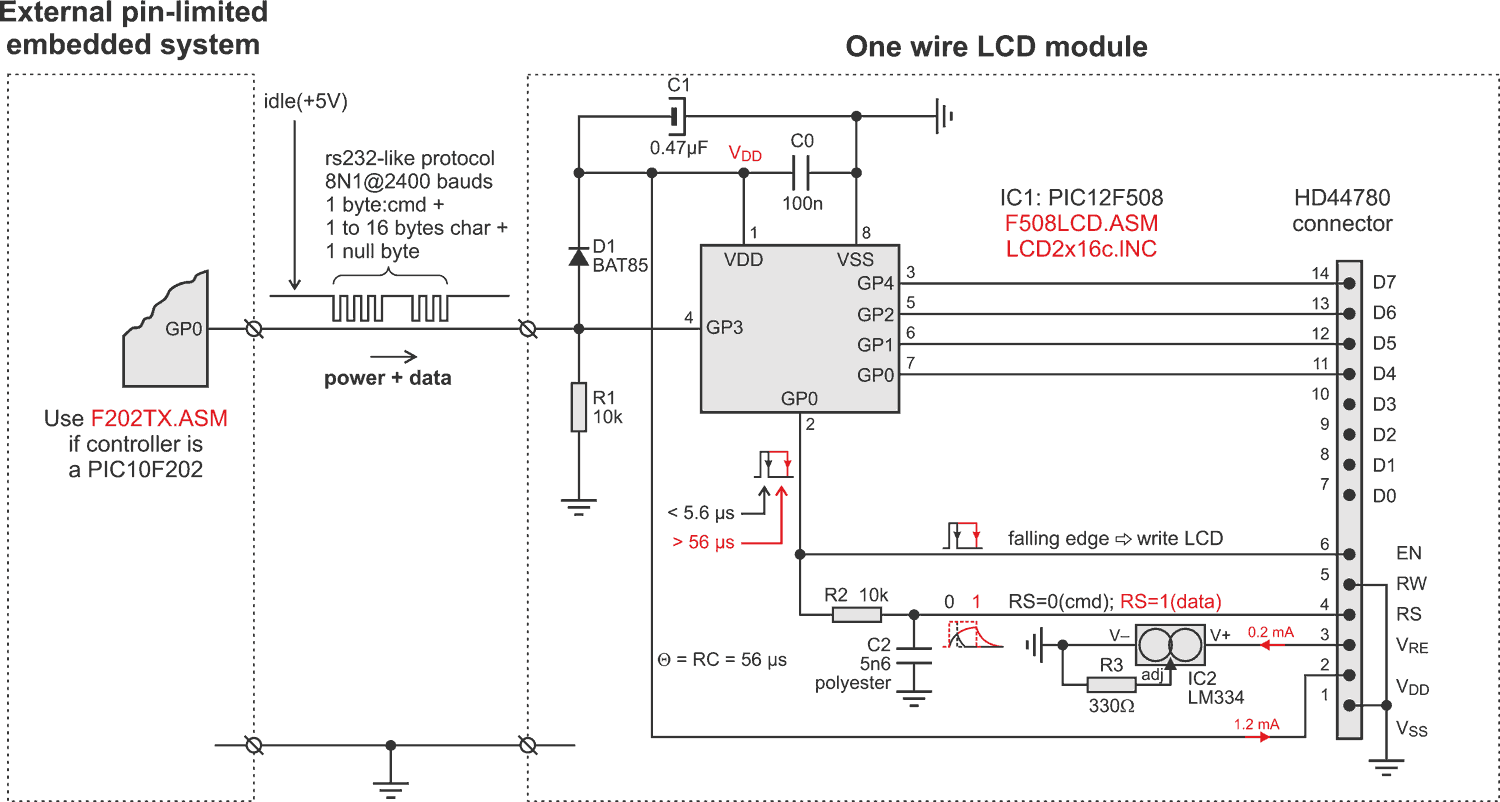 Embedded systems frequently use HD44780-type LCD displays as it is considered the most popular alphanumeric display controller. The interface comprises at least 14 pins: eight for data, three for control (EN, WR, RS), two for power supply (Vdd, Vss), and one for contrast (Vre). Configured in 8-bit mode, it requires at least 10 I/O lines (D0..D7, EN, RS)...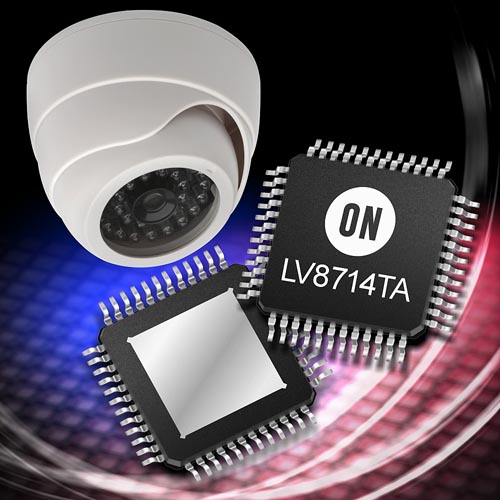 ON Semiconductor has further strengthened its portfolio of products for motor control applications with the introduction of two new solutions for a variety of industrial, white goods and consumer applications. The new LV8714TA is an extremely energy efficient dual stepper motor driver with operating voltages ranging from 4 volts to 16.5 V...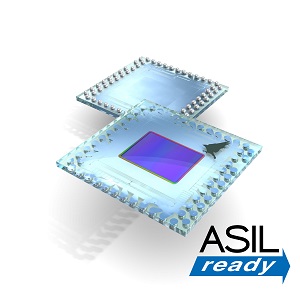 Melexis introduces its 3rd generation of automotive image sensors - the MLX75421 Blackbird. This automotive grade, high dynamic range image sensor features an extensive set of on-chip functional safety support functions. It has been architected for automotive safety applications like automatic emergency braking, electronic mirrors/camera monitor systems and autonomous evasive steering...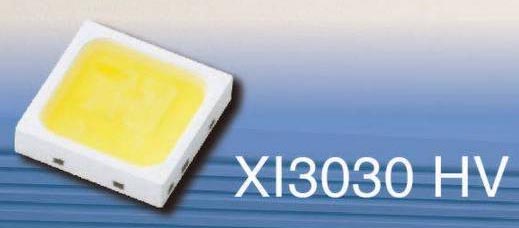 Electronics announces the XI3030 High Voltage series, an addition to EVERLIGHT's popular XI3030 mid to high power LED package. By introducing the High Voltage version, a new concept of the existing XI3030 series with higher voltages at a lower price, aims at reducing manufacturers' total lamp or fixture costs...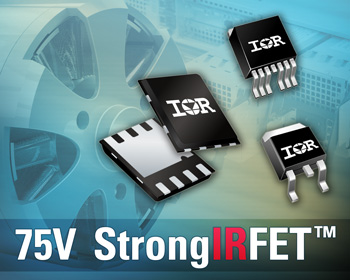 International Rectifier announced the expansion of its StrongIRFET MOSFET portfolio to include 75 V devices for a wide variety of industrial applications including power tools, Light Electric Vehicle inverters, DC motor drives, Li-Ion battery pack protection, Hot-Swap and Switched Mode Power Supply secondary-side synchronous rectification...

ARM has announced a new software platform and free operating system to simplify and speed up the creation and deployment of Internet of Things products. The ARM mbed IoT Device Platform has been built around open standards and will bring Internet protocols, security and standards-based manageability into one integrated solution optimized for energy and cost-constrained devices...
Announcements of articles and news:
RadioLocman on the Social Web: