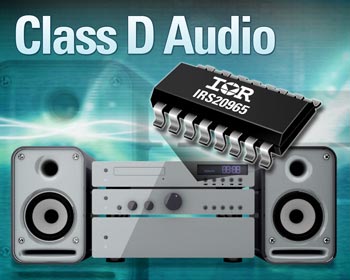 International Rectifier introduced a Class D audio chipset comprising the IRS20965 digital audio driver IC with protected Pulse Width Modulation switching and a full complement of audio MOSFETs optimized for high performance Class D audio amplifier applications. The IRS20965 features high-side and low-side independent floating PWM input to allow deadtime control from an external PWM controller...
Exar Corporation introduced the XRP7725 quad-output, synchronous step-down, programmable PMIC compatible with Intel® Node Manager energy monitoring. By sampling the current on each of the 4 outputs every millisecond and accumulating those readings, the accuracy of the power monitoring is greatly improved over what can be accomplished through a limited I2C interface...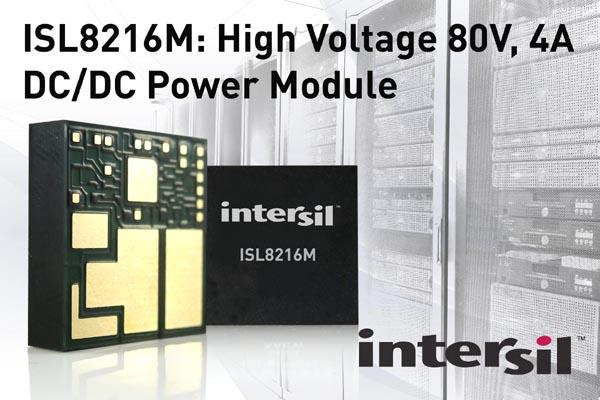 ISL8216M addresses 12 V, 24 V, 36 V and 48 V input rail applications for infrastructure and industrial equipment in a simple, flexible and thermally optimized solution Intersil Corporation announced the ISL8216M 80 Volt, 4 Amp non-isolated DC/DC step-down power module. This integrated and simple-to-use module solution marks Intersil's entrance into high voltage infrastructure and industrial applications...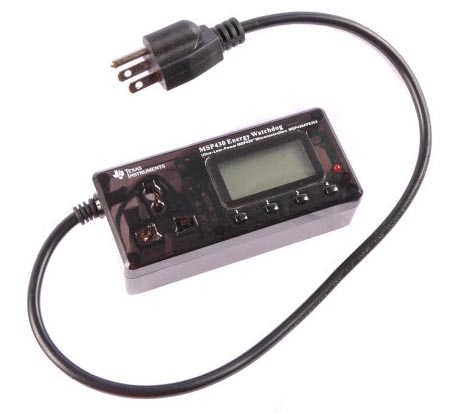 Sub-metering applications such as smart plugs and appliance energy meters enable consumers to understand and control their energy-usage patterns. Other sub-metering applications such as server power meters help IT departments optimize power consumption of server farms. When designing a sub-meter, considerations such as choice of sensors, analog front-end components, and microcontrollers play an important role in determining the overall system cost and complexity...
Announcements of articles and news: