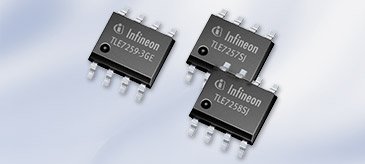 Infineon has extended its LIN transceiver portfolio with the introduction of the TLE7257SJ, TLE7258SJ and TLE7259-3GE devices. The wide range of devices in this portfolio means that designers can now pick the transistor and exact feature set that is best suited to individual application requirements...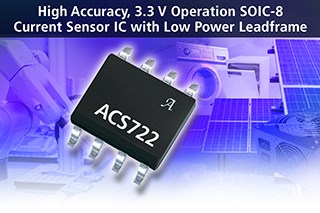 Allegro MicroSystems announces two new current sensor IC devices that are true ±5 A sensor ICs or uni-directional 10 A sensor ICs for use in low power applications that require higher output swings at lower current. Allegro's ACS722 and ACS723 devices provide an economical and precise solution for AC or DC current sensing in industrial, commercial, and communications systems...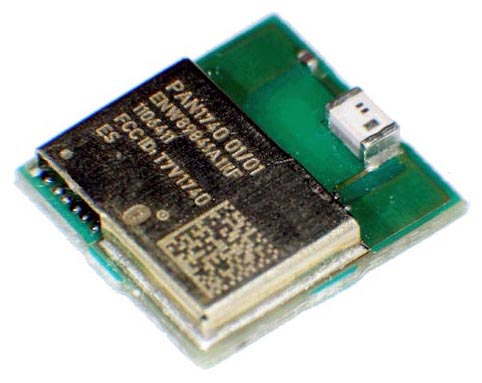 A revolution is underway in Bluetooth Low Energy to dramatically shrink power budgets for battery powered applications. Panasonic's "nanopower" family of 2nd generation BLE modules reduces transmit and receive current consumption by more than 66% when compared to the current generation of BLE devices and nearly a 90% reduction from Bluetooth Classic devices...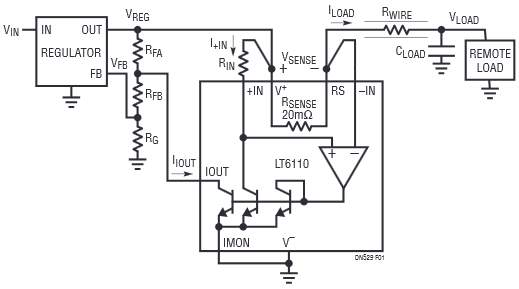 A common problem in power distribution systems is loss of regulation due to the cable/wire voltage drop between the regulator and the load. Any increase in wire resistance, cable length or load current increases the voltage drop over the distribution wire, increasing the difference between actual voltage at the load and the voltage perceived by the regulator. This article shows how the LT6110 can improve regulation by compensating for a wide range of regulator-to-load voltage drops. ...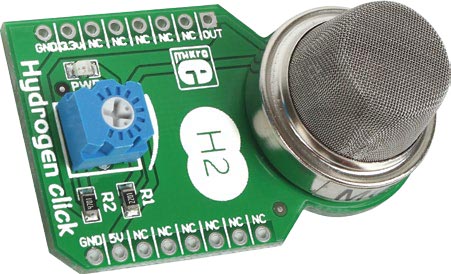 Our sixth sniffing sensor detects hydrogen gas. Hydrogen click carries an MQ-8 sensor with a tin-dioxide sensing layer. It works like all our other sensor click boards (CO click, LPG click, Air quality, Alcohol click and Methane click) - the conductivity of the sensing layer increases as levels of H2 rise. The detecting range of the board is from 100 to 10,000ppm of Hydrogen gas...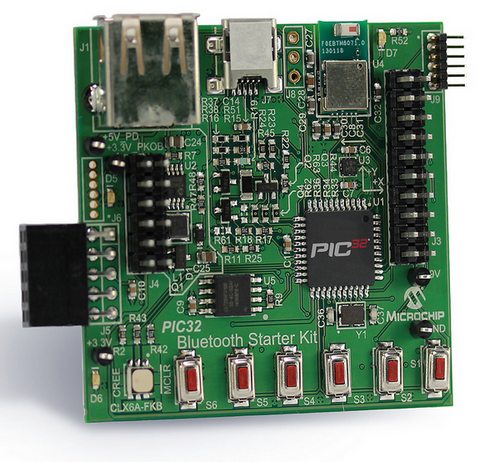 Microchip Technology announced the new PIC32 Bluetooth Starter Kit. The full-featured kit boasts a PIC32 microcontroller, HCI-based Bluetooth radio, Cree high-output multi-color LED, 3 standard single-color LEDs, an analog 3-axis accelerometer, analog temperature sensor and 5 push buttons for user-defined inputs...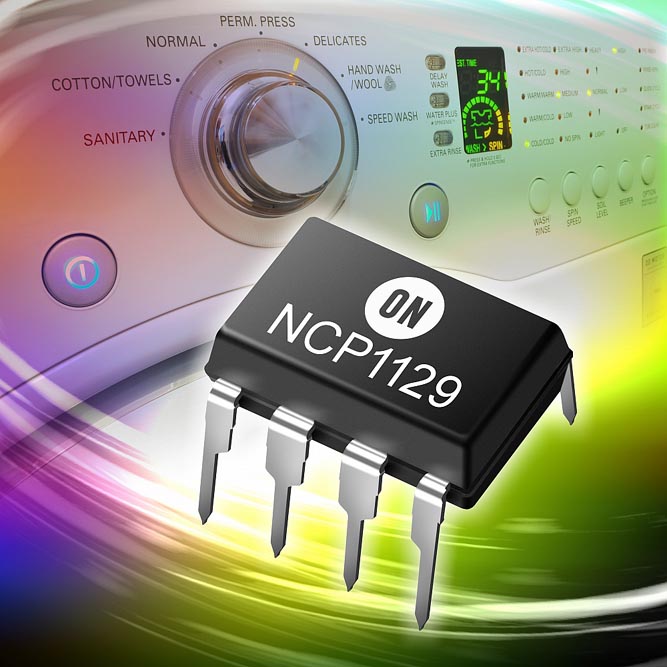 ON Semiconductor has added three new current mode, fixed frequency switching regulators to its expansive power management product portfolio. Targeted at use in compact, high reliability offline AC-DC switched-mode power supplies, the NCP1129, NCP1126, and NCP1124 incorporate an avalanche-rated 650 volt MOSFET and frequency foldback along with skip mode that improve the light load and standby efficiency, meeting the ENERGY STAR® EPS 2.0 Standard...
Announcements of articles and news: