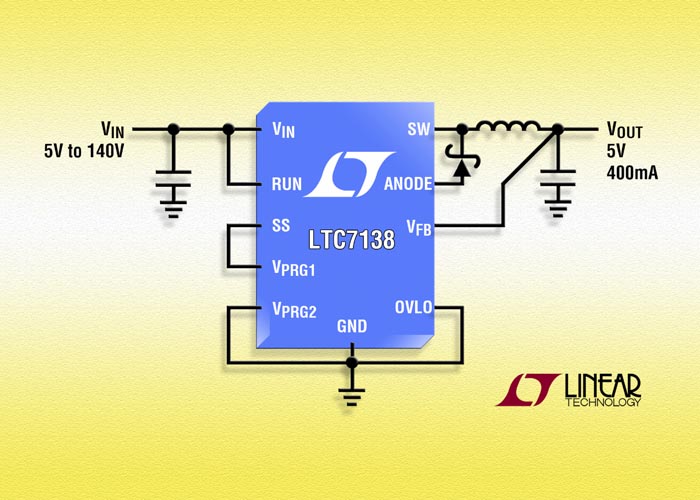 Linear Technology announces the LTC7138, a 140 V input-capable high efficiency buck converter that delivers up to 400 mA of continuous output current. It operates from an input voltage range of 4 V to 140 V, making it ideal for a wide range of telecom, industrial, avionic and automotive applications...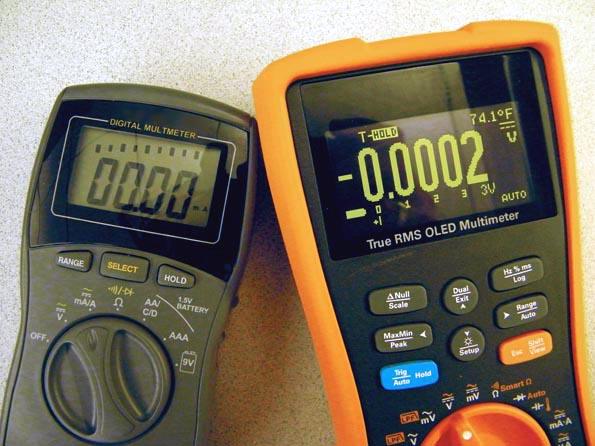 It's no secret that electrical overloads and physical abuse can shorten the life of a handheld meter. But some instruments can withstand far more mishandling than others. Today it is possible to find handheld digital multimeters selling for $20 or less on eBay. But it is just as easy to find posts on online forums whining about the poor accuracy and reliability exhibited by some of these same meters...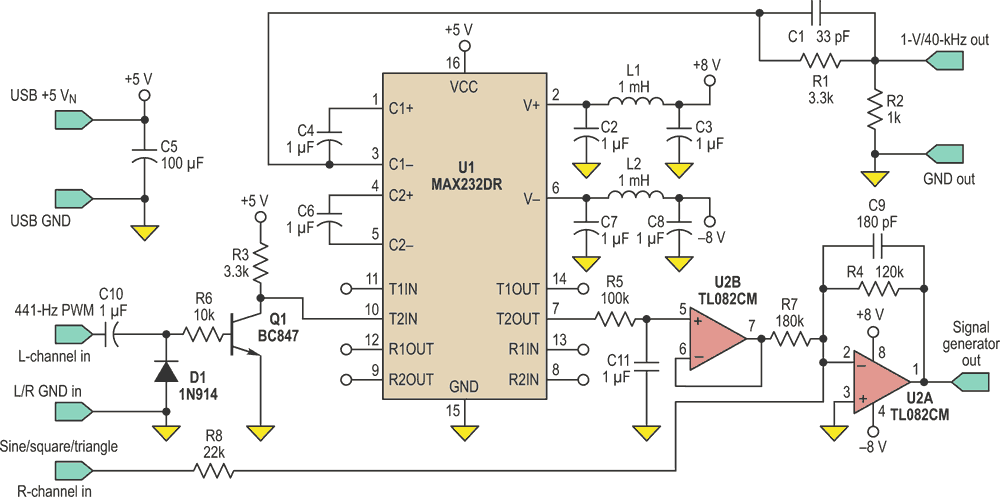 A common PC sound card can be used as a sine/square/triangle function generator, but the output suffers from limited rail-to-rail swing, plus its zero-centered has no DC offset. This circuit overcomes these constraints by using the second channel of the sound card to develop a PWM waveform that is filtered and then added to provide offset...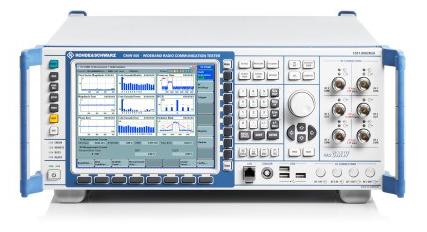 Rohde & Schwarz has successfully verified combining various frequency bands in mixed-mode TDD and FDD mixed carrier aggregation. During the test, the R&S CMW500 wideband radio communication tester from Rohde & Schwarz simulated an LTE network with simultaneous time division duplex and frequency division duplex...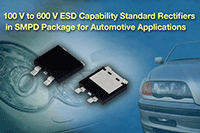 Vishay Intertechnology introduced new AEC-Q101-qualified, 100 V to 600 V standard rectifiers that combine ESD capability with a wide range of current from 10 A to 20 A. For space-constrained application, the new SE10DxHM3/1, SE12DxHM3/1, and SE20DxHM3/1 are offered in the SMPD package, which features an extremely low 1.7 mm profile and is footprint-compatible with the D2PAK...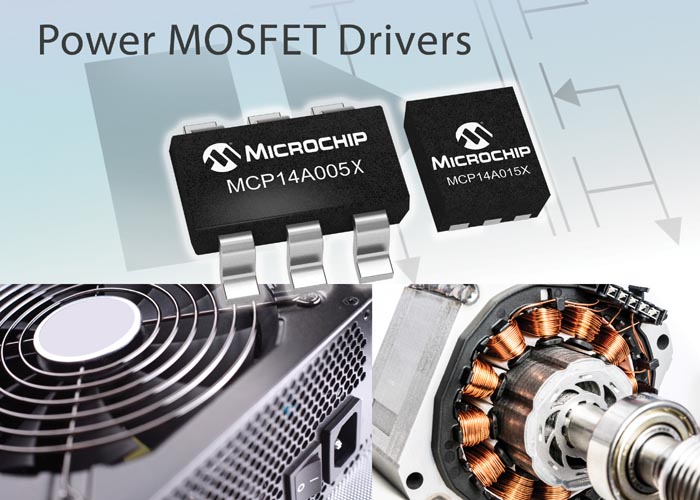 Microchip Technology announced the first power MOSFET drivers in a new product family – the MCP14A005X and MCP14A015X. These drivers feature an entirely new driver architecture for high speed operation, the first in the MCP14A product line. Available in SOT-23 and 2 × 2 mm DFN packages, the new devices are among the smallest packaged MOSFET drivers on the market today...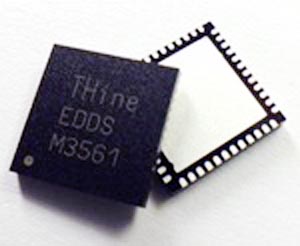 THine Electronics, Inc. announced an industry-first motor driver product, THM3561, with input/output of LVDS or Low Voltage Differential Signaling. The new motor driver product, allowing differential signaling by LVDS input/output, is developed with THine's accumulated technology and know-how in high-speed serial interface...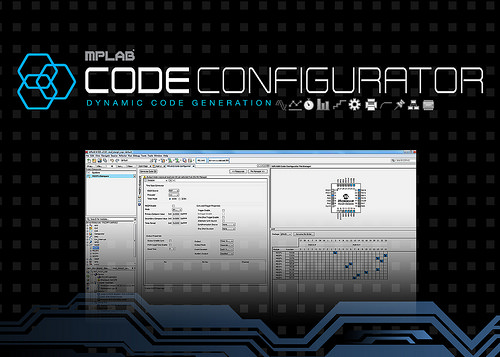 Microchip Technology announced the expansion of its MPLAB Code Configurator Plug-In to support 16-bit PIC MCUs, in addition to the 8-bit devices already supported. This code development tool enables developers to enhance the design experience with faster application development. Based on the popularity of this tool for 8-bit products, Microchip has added support for more than 50 16-bit devices into the latest release of the MPLAB Code Configurator...
Announcements of articles and news:
RadioLocman on the Social Web: