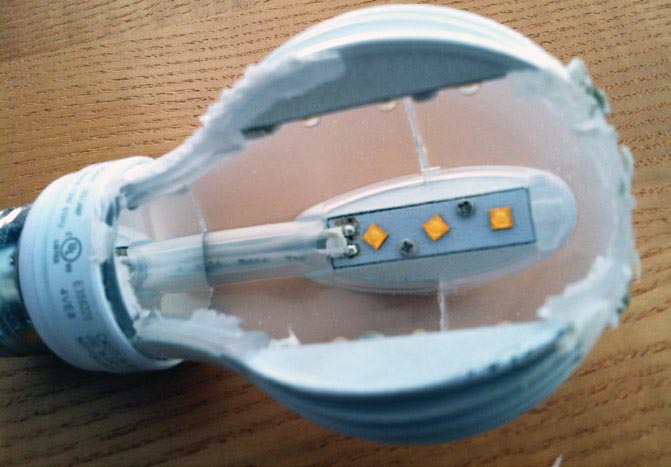 LED bulb prices are dropping. A year ago you could expect to pay $50 for a Philips dimmable 60W-replacement LED bulb, while today you can go to Best Buy and purchase its house brand 8W, 800 lumens Insignia 60W-replacement bulb for just $17. What has changed in LED bulb design to allow this price drop? Tearing apart the bulb gives us a look into some design trends in LED lighting...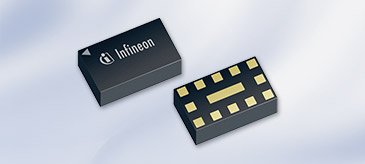 Infineon's latest LTE LNAs and quad LNA banks are designed to improve the smartphone user experience by increasing data rates by up to 96%. The BGA7x1N6 and BGM7xxxx4L families provide a low noise figure coupled with the exact gain and high linearity needed to help smartphone designers overcome the challenges of LTE or 4 G...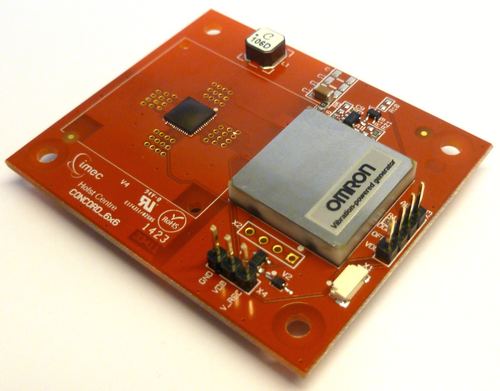 OMRON and Holst Centre/imec have unveiled a prototype of an extremely compact vibrational energy harvesting DC power supply with worlds' highest efficiency. The prototype was demonstrated at the TECHNO-FRONTIER2014 exhibition in Tokyo from July 23rd till July 25th. Combining OMRON's electret energy harvester with a Holst Centre/imec power management IC, it can convert and store energy from vibrations in the µW range with high efficiency to the driving voltage of general sensors...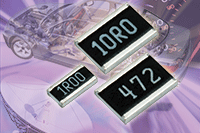 Vishay Intertechnology announced that it has extended its RCL e3 series of long side termination thick film chip resistors with new devices in the 0406 and 1225 case sizes. For automotive electronic circuits and general purpose applications, the RCL0406 e3 and RCL1225 e3 offer enhanced thermo cycling performance and provide increased power ratings to 0.25 W and 2.0 W, respectively...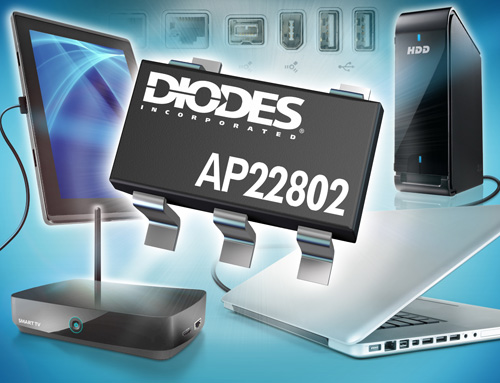 Diodes Incorporated introduced the AP22802. This single-channel load switch ensures extensive protection for interconnects that are subject to the risk of surges and short circuits. The AP22802 quickly clamps output current to a safe level upon fault sensing... This highly integrated device is optimized for regular USB and other hot-swap applications and is available in the small form-factor SOT25 package, offering a footprint of only 9 mm2...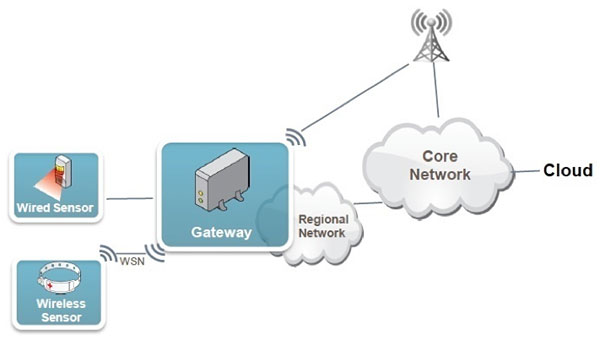 The Internet of Things (IoT) conjures images of billions of smart devices, but just above these emerging IoT endpoints lies a critical layer providing data aggregation, analysis, and control. For this gateway layer and the endpoints below, embedded systems face challenges in performance and functionality to serve more sophisticated requirements for data collection and processing, as well as embedded vision, sensor fusion, and security, among others...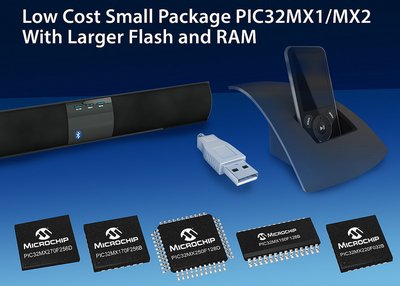 Microchip Technology announced a new family of PIC32MX1/2 microcontrollers (MCUs) in 256/64 KB Flash/Ram configurations. These new MCUs are coupled with comprehensive software and tools from Microchip for designs in digital audio with Bluetooth, USB audio, graphics, touch sensing and general-purpose embedded control...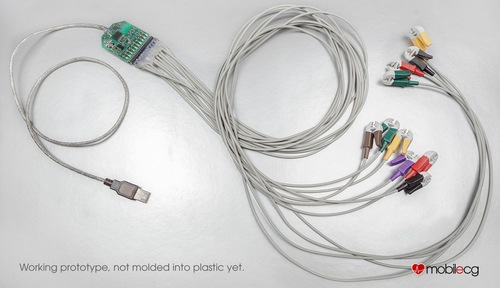 There isn't much open hardware medical instrumentation projects that can be considered completed and reliable. MobilECG project could pretend to be one that could compete with medical grade devices. Actually Péter, the founder of project, intended to collect decent amount of funding to get medical certification. But campaign didn't went as planned, so he decided to make project open...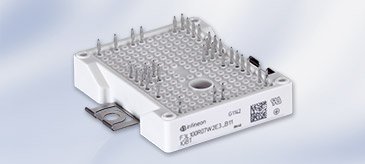 Infineon has extended its family of tailor-made modules for photovoltaic string and multi-string inverters, offering optimized inverter efficiency and performance. Fast and solder-less assembly is possible using the proven PressFIT technology. The full product family now features twelve different IGBT modules that can be easily combined to achieve power ratings from 1 to 25 kVA in single-phase and three-phase designs...
Announcements of articles and news: