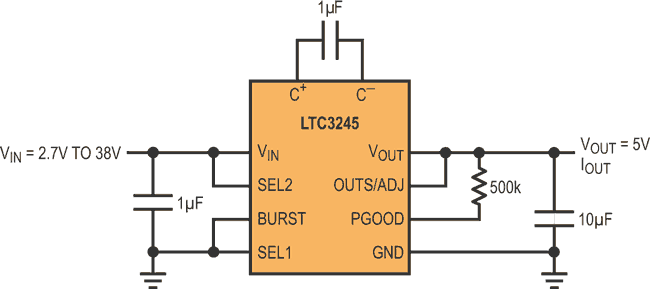 The LTC3245 is a buck-boost regulator that dispenses with the traditional inductor, and instead uses a capacitor charge pump. The LTC3245's input voltage range is 2.7 V to 38 V, and it can be used without a feedback divider to produce one of two fixed output voltages, 3.3 V and 5 V, or programmed via a feedback divider to any output voltage from 2.5 V to 5.5 V...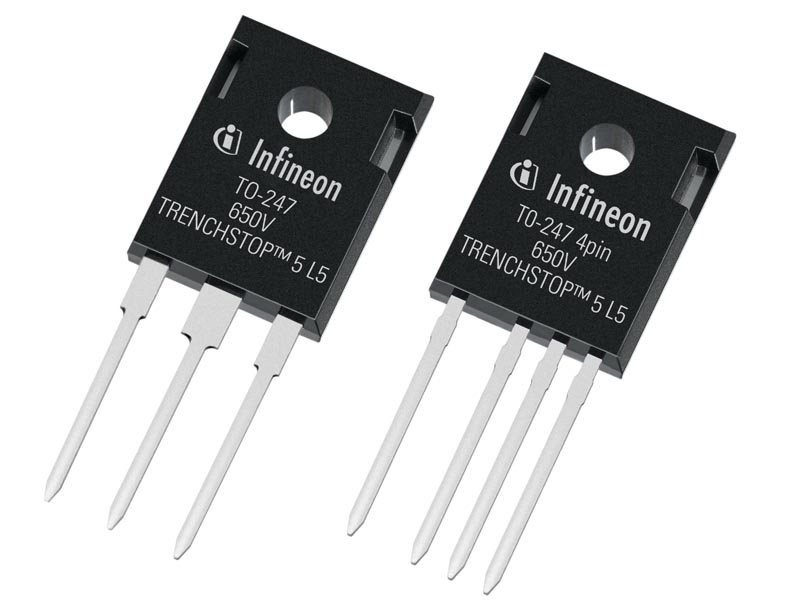 Infineon Technologies AG introduced a new class of low saturation voltage VCE(SAT) IGBTs specifically optimized for low switching frequencies ranging from 50 Hz to 20 kHz. These can typically be found in applications such as Uninterruptible Power Supply as well as in inverters for photovoltaic and welding systems...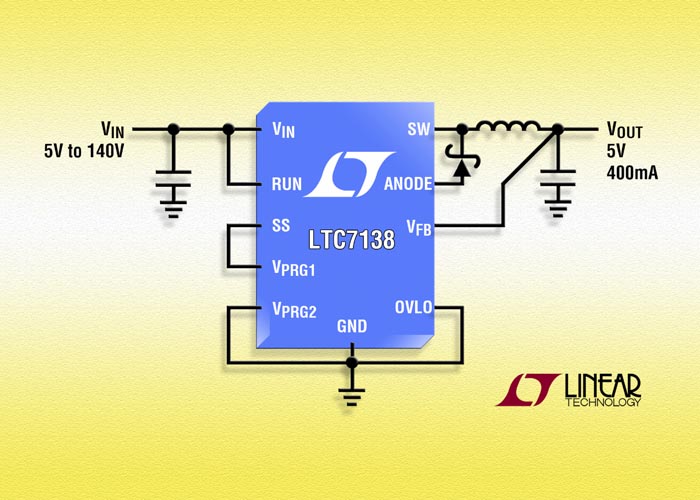 Linear Technology announces the LTC7138, a 140 V input-capable high efficiency buck converter that delivers up to 400 mA of continuous output current. It operates from an input voltage range of 4 V to 140 V, making it ideal for a wide range of telecom, industrial, avionic and automotive applications...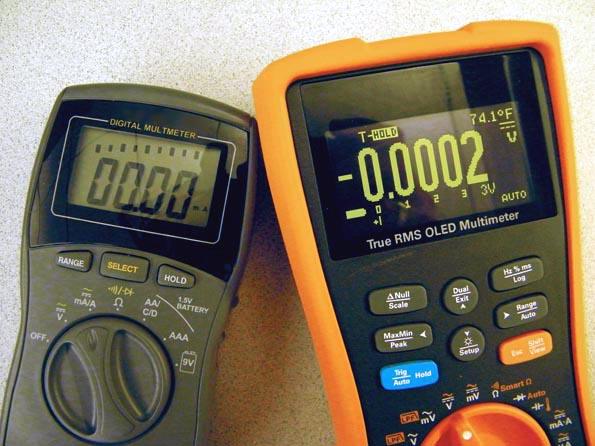 It's no secret that electrical overloads and physical abuse can shorten the life of a handheld meter. But some instruments can withstand far more mishandling than others. Today it is possible to find handheld digital multimeters selling for $20 or less on eBay. But it is just as easy to find posts on online forums whining about the poor accuracy and reliability exhibited by some of these same meters...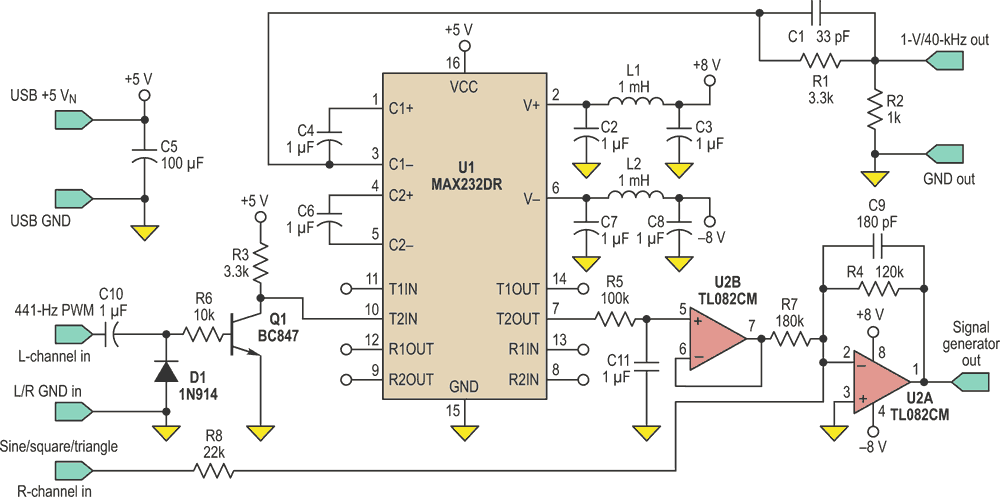 A common PC sound card can be used as a sine/square/triangle function generator, but the output suffers from limited rail-to-rail swing, plus its zero-centered has no DC offset. This circuit overcomes these constraints by using the second channel of the sound card to develop a PWM waveform that is filtered and then added to provide offset...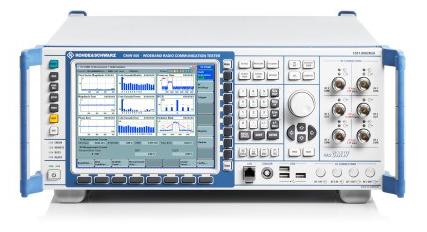 Rohde & Schwarz has successfully verified combining various frequency bands in mixed-mode TDD and FDD mixed carrier aggregation. During the test, the R&S CMW500 wideband radio communication tester from Rohde & Schwarz simulated an LTE network with simultaneous time division duplex and frequency division duplex...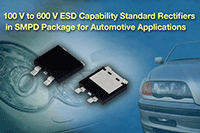 Vishay Intertechnology introduced new AEC-Q101-qualified, 100 V to 600 V standard rectifiers that combine ESD capability with a wide range of current from 10 A to 20 A. For space-constrained application, the new SE10DxHM3/1, SE12DxHM3/1, and SE20DxHM3/1 are offered in the SMPD package, which features an extremely low 1.7 mm profile and is footprint-compatible with the D2PAK...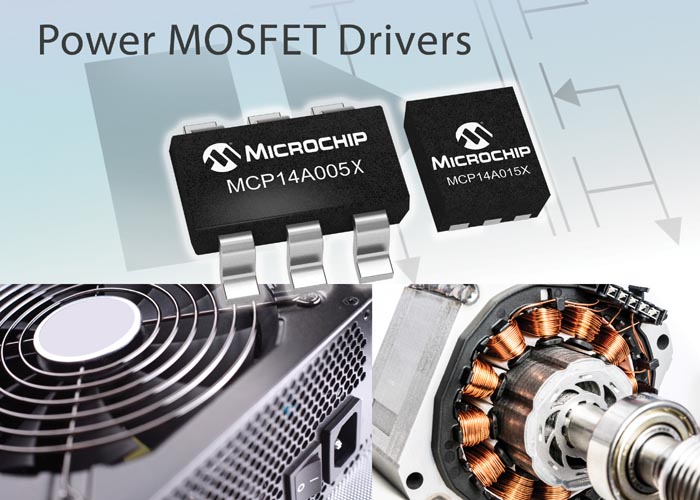 Microchip Technology announced the first power MOSFET drivers in a new product family – the MCP14A005X and MCP14A015X. These drivers feature an entirely new driver architecture for high speed operation, the first in the MCP14A product line. Available in SOT-23 and 2 × 2 mm DFN packages, the new devices are among the smallest packaged MOSFET drivers on the market today...
Announcements of articles and news:
RadioLocman on the Social Web: