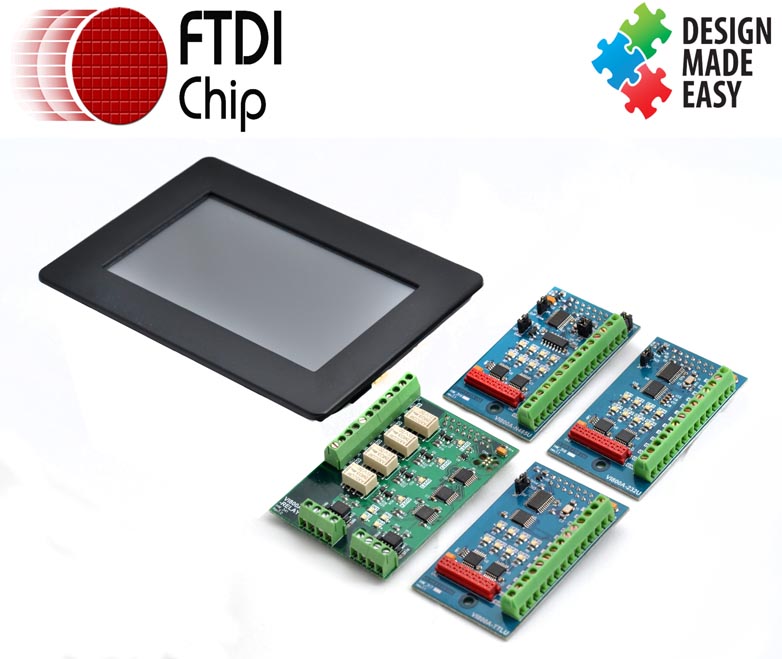 Following on from the release of its VM800P development platforms, which facilitate more advanced human machine interface (HMI) implementation using its innovative Embedded Video Engine technology, FTDI Chip has introduced a series of accompanying daughter cards (or shields). The Arduino-compatible VM800P 'PLUS boards' are based on the company's award winning FT800 EVE graphic controller devices, in which display, audio and touch functionality are all integrated onto a single chip...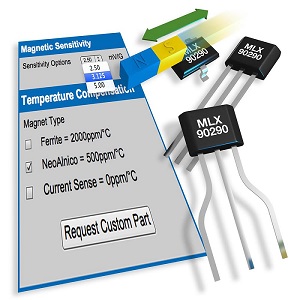 Melexis extends its portfolio of robust factory-programmed Hall effect sensors for use in automotive, industrial and other harsh environments with the introduction of a new device at a very cost effective price point. The MLX90290 is a monolithically integrated magnetic sensor IC, with amplifier, analog output and internal compensation circuits all incorporated...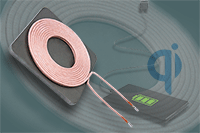 Vishay Intertechnology announced a new powdered-iron-based, WPC-compliant wireless charging transmitter coil for Qi wireless charging pads. Offering a durable construction and high permeability shielding, the new Vishay Dale IWTX-4646BE-50 provides high efficiency greater than 70 % at a 19 V input voltage when tested using WPC-compliant transmitter and receiver chipsets and a Vishay Dale IWAS-4832FF-50 receiver coil with 2.7 mm spacing...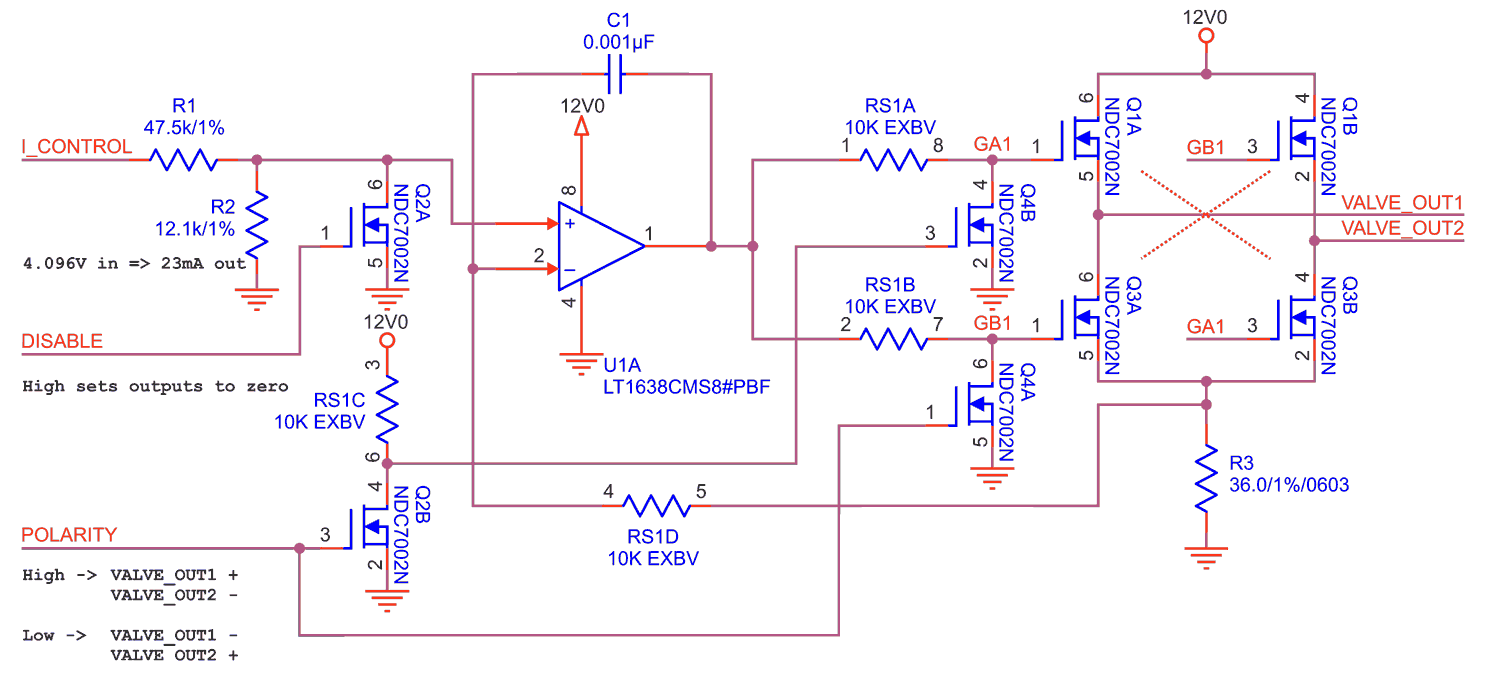 This Design Idea drives the ±20mA current loops that are often used to control two-way proportional pneumatic or hydraulic servo valves in high power robotics applications. Most current drivers are capable of driving unipolar outputs only. Bipolar current drivers often require negative supply voltages...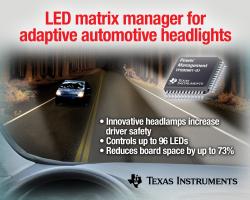 Texas Instruments introduced the industry's first fully integrated high-brightness LED matrix manager IC for adaptive automotive headlight systems. The TPS92661-Q1 is a compact, scalable solution that enables automobile manufacturers to create innovative LED headlamps that vary beam patterns and intensity dynamically for optimum roadway illumination and enhanced driver safety...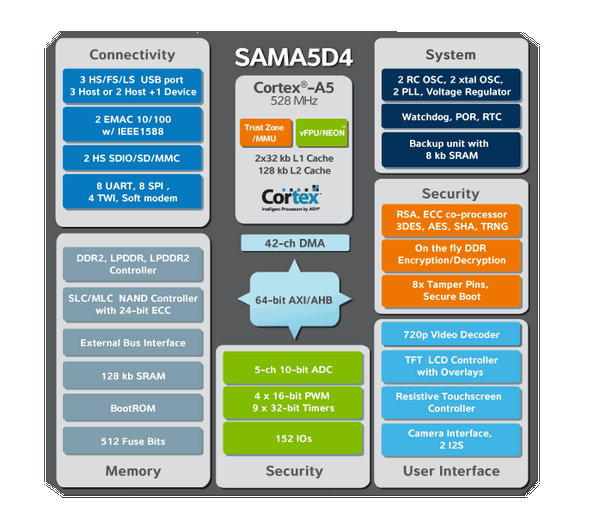 Atmel Corporation announced the company has expanded itsAtmel | SMART portfolio with the SAMA5D4, a new series of high-performance microprocessors based on the ARMCortex-A5 processor. The SAMA5D4 offers OEMs seamless technology for Internet of Things, consumer and industrial applications including control panels, communication gateways, imaging terminals and more...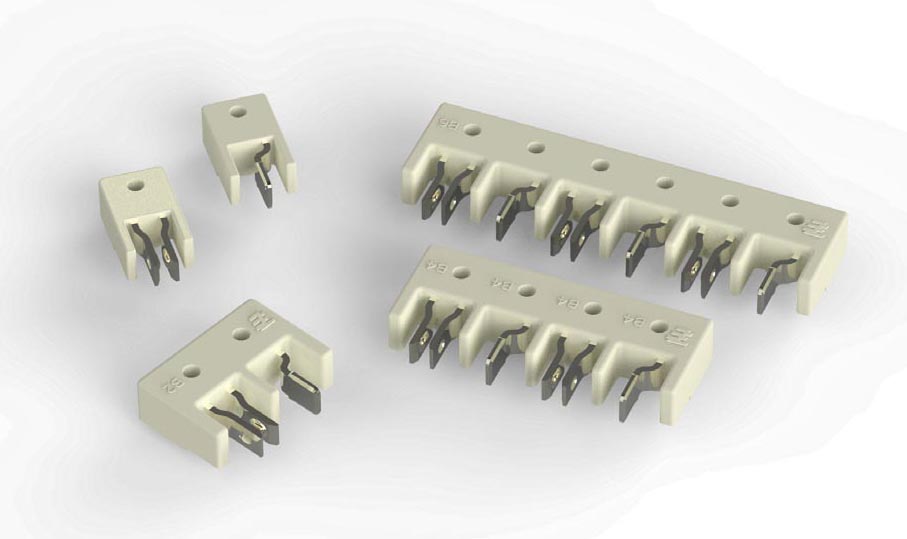 TE Connectivity announces its low-profile, surface-mount technology, miniature hermaphroditic connectors. The connectors are designed to provide power between adjacent linear LED lighting strip modules and enable faster and more efficient connections, by allowing customers to mate and unmate linear LED modules strips horizontally and vertically...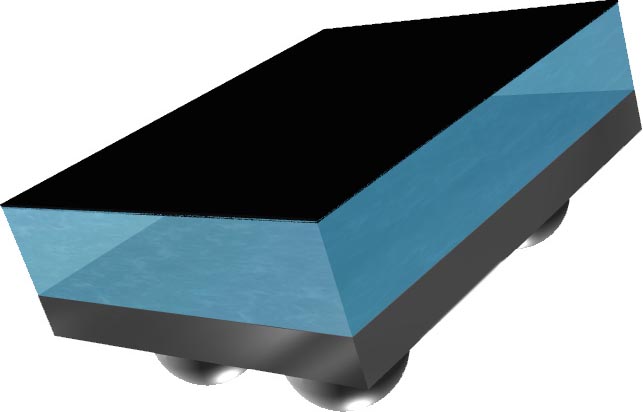 Designers building Bluetooth Smart devices or modules can accelerate project completion, maximize system performance, and minimize solution size using STMicroelectronics' new integrated balun, the BALF-NRG-01D3. As a companion chip to ST's BlueNRG Bluetooth Smart wireless network processor, the BALF-NRG-01D3 integrates all the necessary external balancing and matching circuitry and ensures optimum performance: a challenge that usually demands considerable RF circuit-design skills...

Comparing smart-phone performances - and the SOC and processor cores that drive them - has been a hotly discussed topic of late. More so now, since Intel is trying to challenge ARM in the low-power mobile space with the Atom processor, while ARM is trying to challenge Intel in the server space with the Cortex-A53 and A57. There have been articles written previously comparing the performance of ARM-based phones Vs Atom-based ones - and many benchmarks too- but perhaps not one that compares Cortex-A15 Vs A9 Vs Intel Core i3 from an actual developers perspective...
Announcements of articles and news:
RadioLocman on the Social Web: