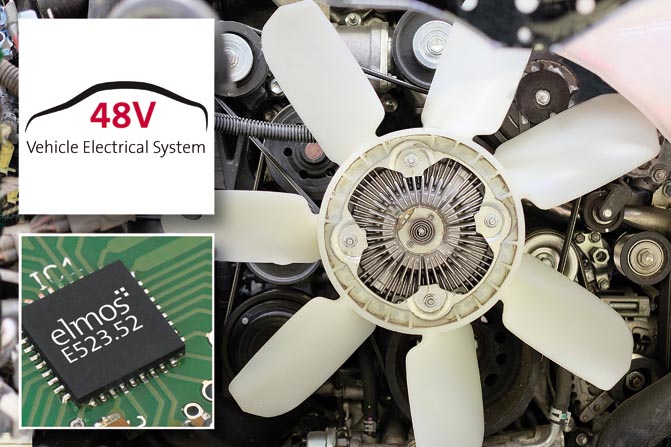 With the E523.52 IC, Elmos is presenting a fully integrated motor controller for brushless DC (BLDC) motors. The E532.52 can be operated with a supply voltage of up to 72 V. It integrates a powerful 16-bit microcontroller with special motor controller hardware support. The IC controls 3 NMOS half bridges for motor powers up to approx. 1000 W...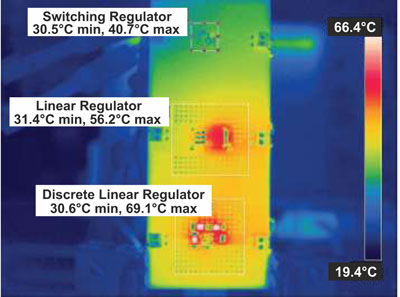 This article compares three different solutions that provide a 5-V output at 100 mA from a 24-V bus. A synchronous step-down (buck) converter is compared to an integrated linear regulator and a discrete linear regulator. Size, efficiency, thermal performance, transient response, noise, complexity, and cost are compared to help designers choose the solution that best meets the constraints of a particular application. Conditions of comparison Figure 1. Switching (buck) converter with integrated MOSFETs. Most industrial applications use a 24-V bus and require 5 V to power various loads, such as logic and low-current microprocessors. An output current of 100 mA is chosen because it accommodates many logic and processor loads...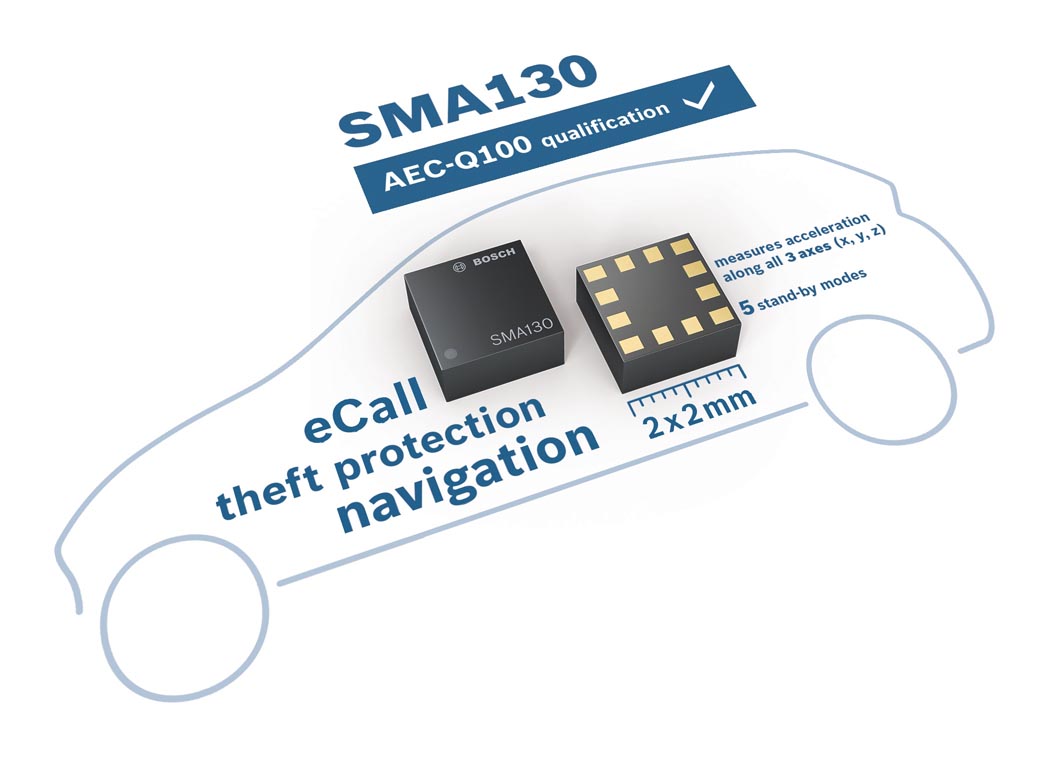 Bosch's new SMA130 triaxial acceleration sensor provides information for infotainment and telematics applications in vehicles...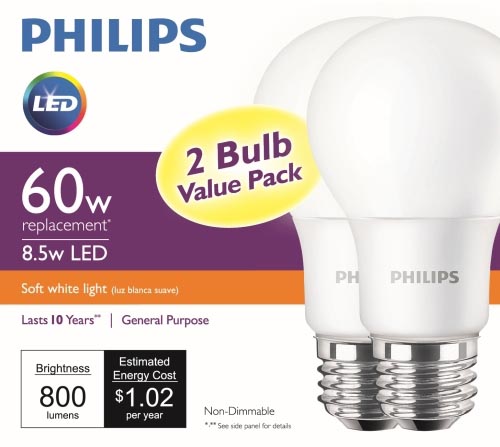 Philips Lighting has announced a new 60 W-equivalent LED retrofit lamp priced under $5.00 in conjunction with Earth Day. The solid-state lighting product provides an excellent example of the broad array of product-design options afforded by LED sources...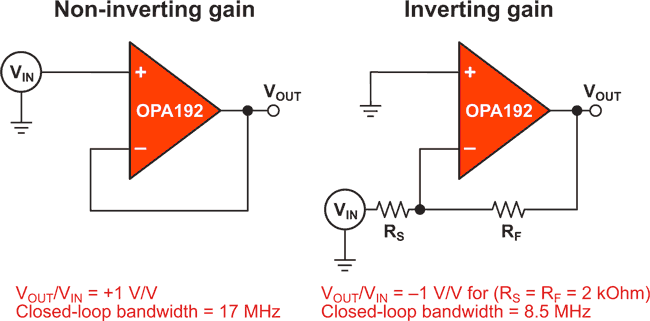 The bandwidth of an amplifier in a gain of +1 V/V is not the same as the bandwidth of the same amplifier in a gain of –1 V/V. After more than five years of working every day with amplifiers for an industry analogue leader, this was a total surprise to me...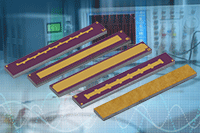 Vishay Intertechnology introduced a new thin film bar MOS capacitor designed for use in high-power hybrid assemblies and SiC and GaN applications. The Vishay Dale Resistors Electro-Films BRCP offers high power handling and operating voltage up to 100 V in two compact case sizes measuring 120 mil by 35 mil (case A) and 240 mil by 35 mil (case B), allowing for smaller product designs without sacrificing performance...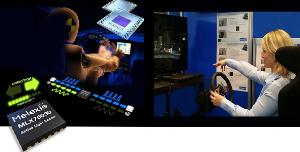 Melexis will be participating in two key events at which it will have live demonstrations of its sensors for touch-less human machine interfaces (HMI) technology in action. The first event is Automotive Cockpit HMI in Detroit (19-21st May), where Melexis will appear alongside worldwide automotive brands...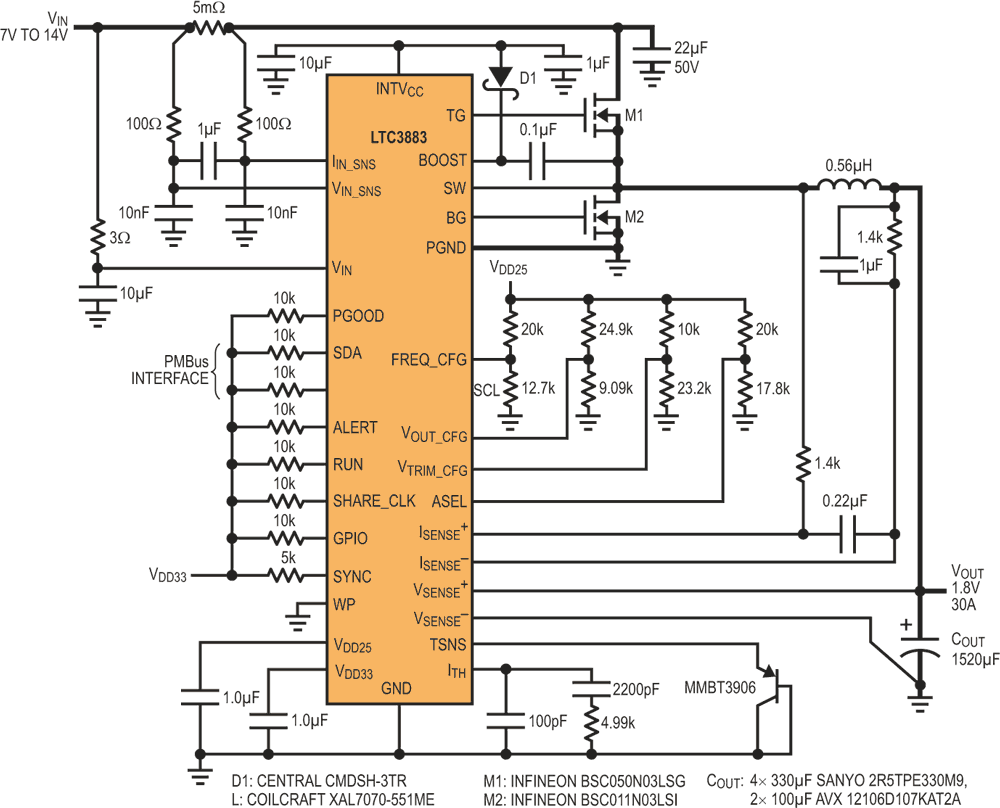 The LTC3883 is a single phase synchronous step-down DC/DC controller featuring a PMBus interface for digital control and monitoring of key regulator parameters. It has integrated MOSFET gate drivers and can function either standalone or in a digitally managed system with other Linear Technology PMBus-enabled parts...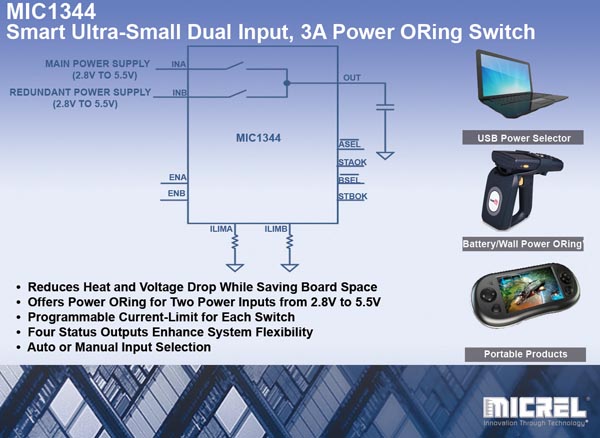 Micrel Inc. introduced the MIC1344, a 3 A power ORing smart switch offered in a small 2 mm × 2 mm QFN package. The MIC1344 targets handheld devices and systems powered from multiple sources such as wall adapters and auxiliary battery power sources. It is also ideal for applications that require a diode OR function between two input power sources...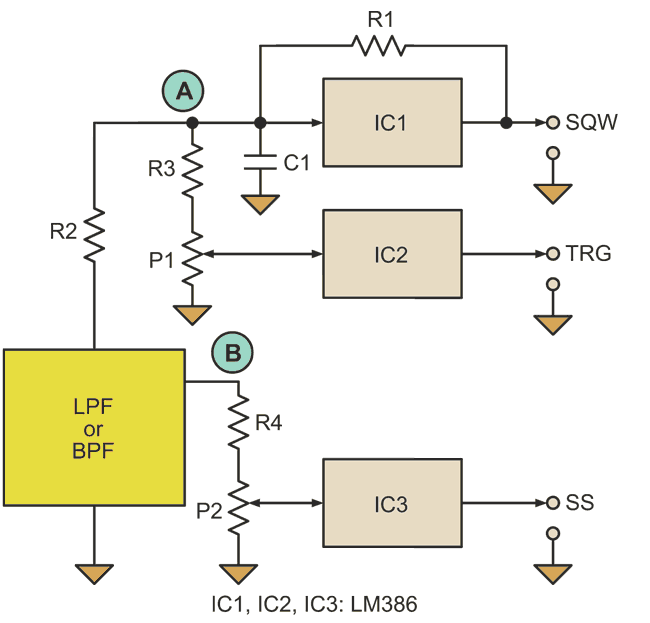 This all-analog circuit provides three key waveforms simultaneously and at the same frequency within the audio band. It is useful for evaluating audio systems, transformers, cables, and other electrical installations...
Announcements of articles and news:
RadioLocman on the Social Web: