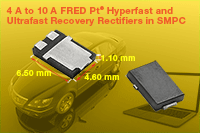 Vishay Intertechnology introduced 27 new 4 A to 10 A FRED Pt Hyperfast and Ultrafast recovery rectifiers in the compact, low-profile SMPC eSMP series package. Combining extremely fast and soft recovery characteristics with low leakage current and low forward voltage drop, the AEC-Q101-qualified rectifiers reduce switching losses and over-dissipation in automotive and telecom applications...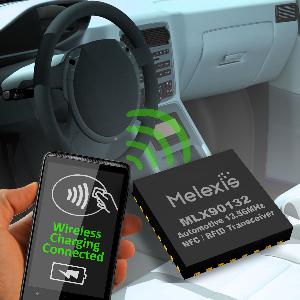 Wireless charging promises consumers a new level of convenience for maintaining readiness of mission critical and lifestyle enhancing communication tools. Low battery warnings are never welcome but seem ever present with the increasing reliance on portable electronics in our personal and professional lives. Combining the automotive grade NFC transceiver of Melexis with Freescale Semiconductor's wireless charging technology enables a ready to use reference design solution that could free us from the dreaded low battery warning...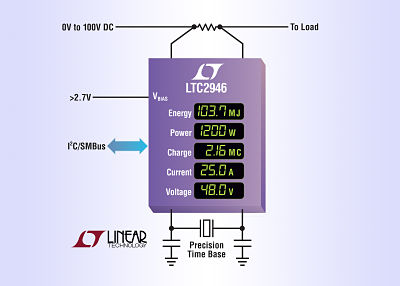 Linear Technology introduces the LTC2946, a high or low side charge, power and energy monitor for DC supply rails in the 0 V to 100 V range. An integrated ±0.4 % accurate, 12-bit ADC and external precision time base (crystal or clock) enables measurement accuracy better than ±0.6 % for current and charge, and ±1 % for power and energy...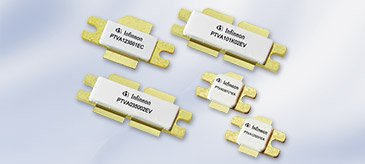 PTVA030121EA, PTVA120251EA and PTVA120501EA, the newest members of Infineon's 50 V LDMOS RF power transistor family, are designed to deliver excellent ruggedness, high efficiency and high gain. The PTVA030121EA is an unmatched transistor capable of withstanding a 13:1 load mismatch at 12 W, CW conditions. The PTVA030121EA provides 12 W output power with 25 dB gain and 70% efficiency...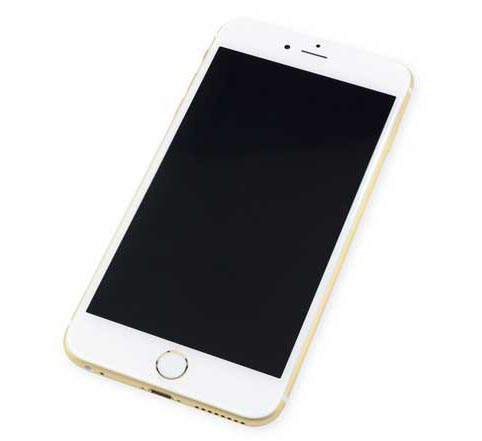 Love it or hate it, there's no question that Apple's iPhone line is popular, and while the numbers haven't officially been announced yet, the company has already broken its record for pre-orders online (roughly 4 million in a 24-hour period compared to the iPhone 5's 2 million). The new smartphone comes in two flavors – the 6 and the 6 Plus. In this teardown, we focus on Apple's flagship, the larger "phablet" 6 Plus...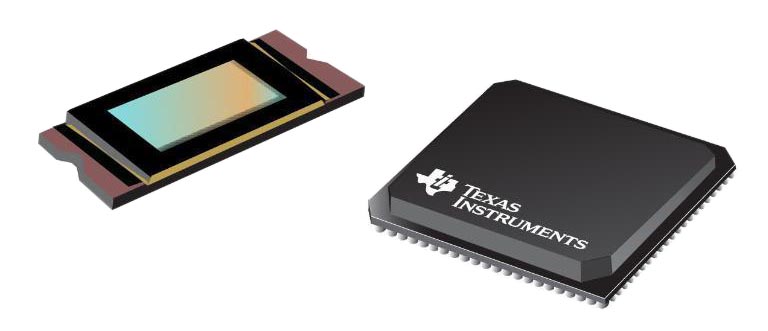 Texas Instruments announced the first DLP device optimized for use with near infrared light, and corresponding evaluation module. Together, the DLP4500NIR and the DLP NIRscan EVM represent the expansion of TI's award-winning MEMS technology into the worlds of transmittance and reflective spectroscopy and other markets...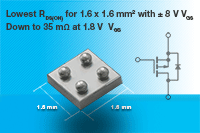 A new power MOSFET that will help decrease power consumption and extend battery usage in smartphones, tablets, wearable devices, and high-end notebook computers was released today by Vishay Intertechnology. The new chipscale MICRO FOOT p-channel Si8457DB provides the industry's lowest on-resistance at a 1.8 V gate drive for any MOSFET with a 1.6 mm by 1.6 mm footprint and is the only such device with a VGS = ± 8 V rating, which provides an extra margin of safety in lithium ion battery-powered application...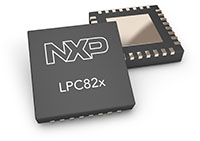 NXP Semiconductors announced the release of the LPC82x family of microcontrollers, dramatically extending the versatility of the ARM Cortex-M0+-based LPC800 Series for use in today's highly connected, sensor-dense and IoT designs. With double the memory (over the LPC81x family), a new 1.2 Msps ADC, DMA, and triple the serial connectivity, the LPC82x family makes it easy for embedded developers to meet the growing requirements for a better, smarter user experience in their next-generation product designs...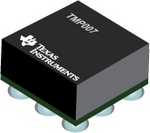 Texas Instruments expanded its broad portfolio of industry-leading sensing integrated circuits with four new devices that allow engineers to accurately sense key parameters in tight spaces with very low power. These new products provide solutions for temperature, humidity, ambient light and capacitive sensing in a host of industrial and enterprise applications...
Announcements of articles and news: