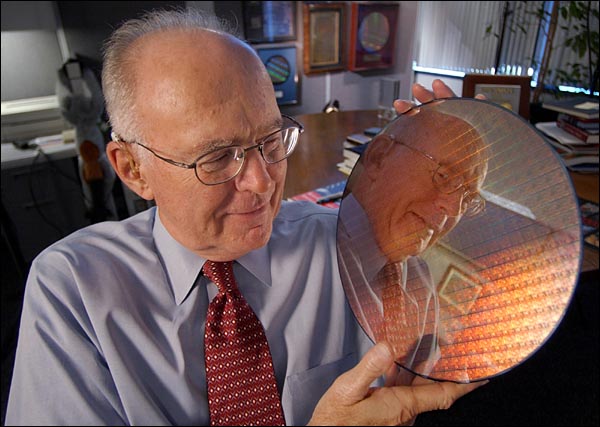 Revisiting Moore's Law, 50 Years Later
The end is near. Or is it? According to some, the beneficial projections of Gordon Moore about the increasing number of transistors per chip over time are slowly coming to an end. But others say, wait, not so fast. Even Moore, a co-founder of Intel, says it may not be over yet for a decade or so. All this discussion and conjecture comes about as a result of the 50-year anniversary of Moore's original projection in the April 1965 issue of Electronics magazine...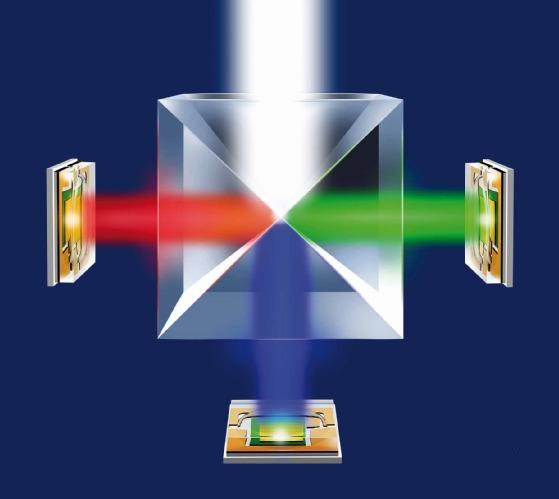 New Osram LED as the light source for office projectors
A smaller package but more output. The new Osram Ostar Projection Power from Osram Opto Semiconductors enables customers to equip even mainstream projectors rated at more than 2500 lumen (lm) exclusively with LED lighting for the first time. This efficient new light source is the successor to the P3W...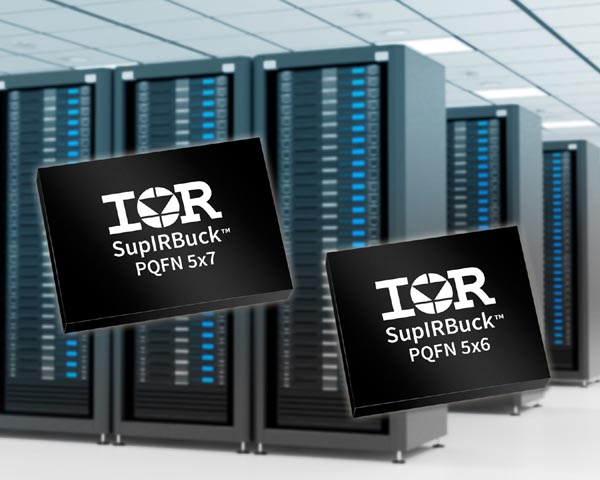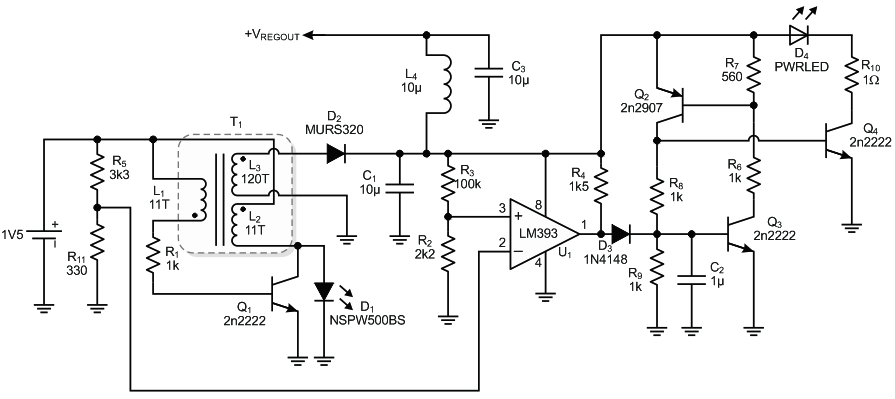 Flyback switcher works down to 1.1V, flashes HBLEDs
This Design Idea shows a way to drive low-power electronic circuits using a single 1.5 V cell. The design is based on a free-running oscillator that drives a flyback transformer to generate a controllable higher voltage. It can be used to power analog circuitry, microcontrollers, and any other light loads. The power circuit was designed, simulated, and constructed. It was shown to operate reliably with a power draw of less than 50 mW, even when the supply drops to 1.1 V...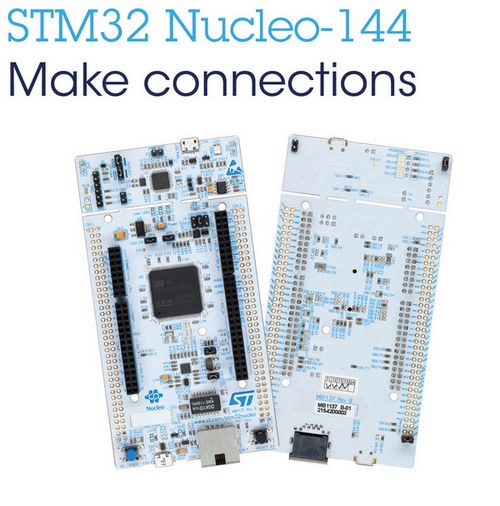 New STM32 Nucleo Development Boards Reinforce Support for World-Leading 32-bit Microcontrollers
With the introduction of the STM32 Nucleo-144 series of low-cost, compact development boards, STMicroelectronics has further extended its support for the industry-leading STM32 family of 32‑bit Flash microcontrollers. The new 144-pin Nucleo boards enhance the existing STM32 development ecosystem through increased connectivity that enables customers to quickly develop applications using any STM32 microcontroller, from the most power-efficient to the highest-performing devices...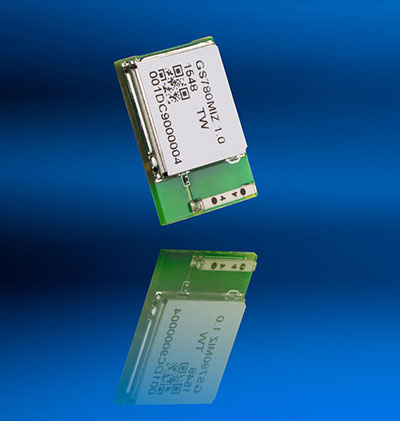 GainSpan Announces Bluetooth® Smart Modules for the IoT
GainSpan Corporation announced the GS780MIZ, a new low-power module that supports Bluetooth Smart technology, also previously known as Bluetooth Low Energy. With this module, GainSpan extends the product offering to its customers developing products for smart home, healthcare, industrial and commercial applications, and many consumer products...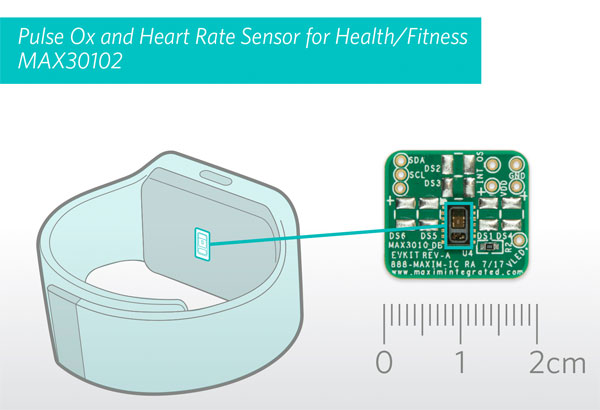 Pulse Oximeter and Heart Rate Integrated Sensor Module from Maxim
System designers can speed time to market for wearable and healthcare products with the MAX30102 pulse oximeter and heart rate integrated sensor module from Maxim Integrated Products. The integrated pulse oximetry and heart rate monitor module is an ultra-low power solution providing a complete system to save space and ease the design-in process for mobile and wearable devices...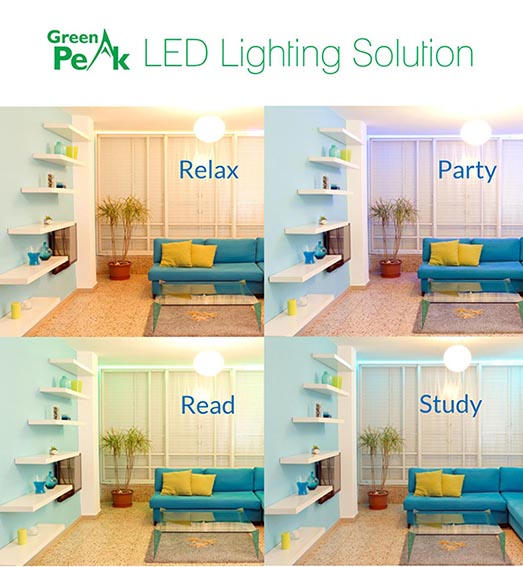 GreenPeak launches next generation wireless LED Lighting solution
GreenPeak Technologies has launched its wireless LED Lighting solution, a low-cost ambient lighting application based on the new GreenPeak GP651 communication chip that can support various ZigBee and IEEE 802.15.4 communication protocols. GreenPeak's wireless lighting solution can combine LED lights with smart ambient applications, giving residents the creative freedom to create lighting scenes that match mood and function...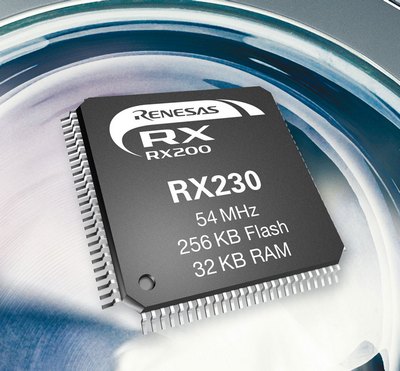 Renesas Electronics Europe Reveals RX230 Group
Renesas Electronics Europe, a premier provider of advanced semiconductor solutions, today announced the new RX230 Group of 32-bit microcontrollers, which offers an optimal combination of high performance with digital signal processing (DSP) and floating point unit, and low power consumption. With 1.8V to 5.5V supply, the RX230 Group is ideal for applications that require high processing performance in environments with low current supply capacity – a key requirement in several industrial and consumer applications...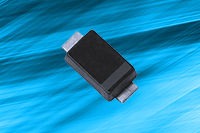 RadioLocman on the Social Web: