Datasheet Linear Technology LTC6409HUDB#TRPBF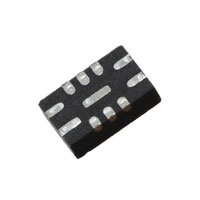 10 GHz GBW, 1.1 nV / √Hz Differential Amplifier / ADC Driver
Documents:
Manufacturer's Classification:
Signal Conditioning > Operational Amplifiers (Op Amps) > High Speed Amplifiers
Other Names: LTC6409HUDBTRPBF, LTC6409HUDB TRPBF
Docket:
FeaTures LTC6409 10GHz GBW, 1.1nV/Hz Differential Amplifier/ADC Driver DescripTion
The LTC®6409 is a very high speed, low distortion, differential amplifier. Its input common mode range includes ground, so that a ground-referenced input signal can be DC-coupled, level-shifted, and converted to drive an ADC differentially. The gain and feedback resistors are external, so that the exact gain and frequency response can be tailor...
RadioLocman on the Social Web: