Datasheet Linear Technology LTC2484IDD#TRPBF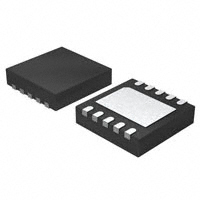 24-Bit ΔΣ ADC with Easy Drive Input Current Cancellation
Documents:
Manufacturer's Classification:
Data Conversion > Analog-to-Digital Converters (ADC) > No Latency Delta Sigma ADCs
Other Names: LTC2484IDDTRPBF, LTC2484IDD TRPBF
Docket:
LTC2484 24-Bit ADC with Easy Drive Input Current Cancellation FeaTures DescripTion
The LTC®2484 combines a 24-bit No Latency TM analogto-digital converter with patented Easy DriveTM technology. The patented sampling scheme eliminates dynamic input current errors and the shortcomings of on-chip buffering through automatic cancellation of differential input current. This allows large external source impedances and input signals with rail-to-rail input range to be directly digitized while maintaining exceptional DC accuracy. The LTC2484 includes an on-chip oscillator. The LTC2484 can be configured to reject line frequencies. 50Hz, 60Hz or simultaneous 50Hz/60Hz line frequency rejection can be selected as well as a 2Ч speed-up mode. The LTC2484 allows a wide common mode input range (0V to VCC) independent of the reference voltage. The reference can be as low as 100mV or can be tied directly to VCC. The LTC2484 includes an on-chip trimmed oscillator, eliminating the need for external crystals or oscillators. Absolute accuracy and low drift are automatically maintained through continuous, transparent, offset and full-scale calibration.
L, LT, LTC and LTM, Linear Technology and the Linear logo are registered trademarks and No Latency and Easy Drive are trademarks of Linear Technology Corporation. All other trademarks are the property of their respective owners. Patents pending. n n Easy Drive Technology Enables Rail-to-Rail Inputs with Zero Differential Input Current Directly Digitizes High Impedance Sensors with Full Accuracy 600nVRMS Noise GND to VCC Input/Reference Common Mode Range Programmable 50Hz, 60Hz or Simultaneous 50Hz/60Hz Rejection Mode 2ppm INL, No Missing Codes 1ppm Offset and 15ppm Total Unadjusted Error Selecta...
RadioLocman on the Social Web: