Announcements of articles and news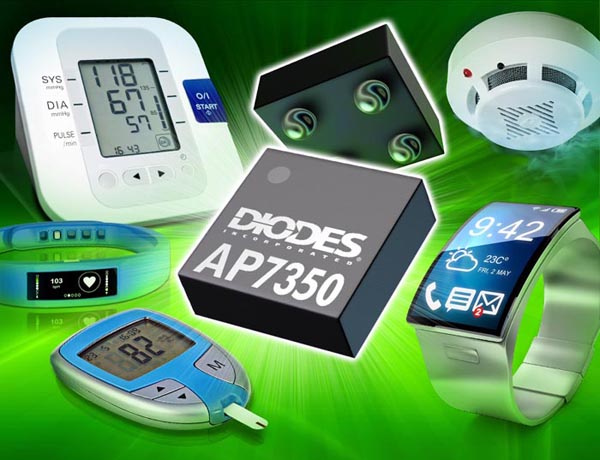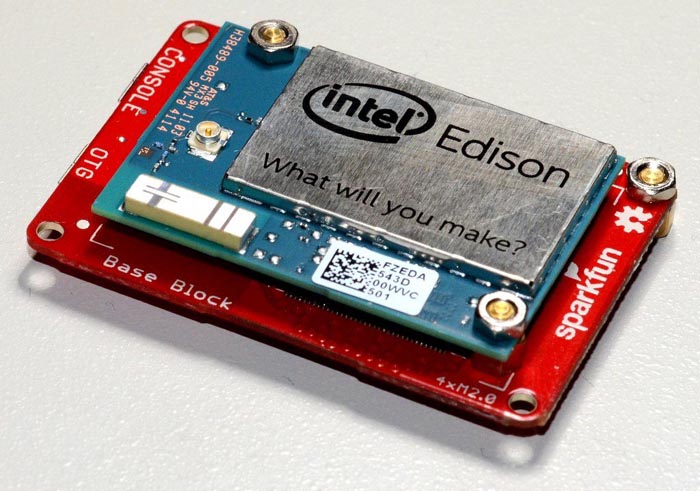 Intel takes another step into the Arduino world
The Arduino began life as a simple and inexpensive 8-bit microcontroller teaching tool. In the intervening decade plus, it's grown into a diverse platform that has revolutionized the microcontroller education and hobby worlds. Recent, more powerful additions to the Arduino family have added 16 and 32 bit processors and have brought the Arduino into commercial development as a rapid prototyping platform...
New Release - CMX901 RF Power Amplifier
CML Microcircuits is pleased to announce the release of a new range of RF Building Blocks: RF Power Amplifiers. The CMX901 is the first product in its range to be released and is a three-stage wideband, high gain and high efficiency RF power amplifier IC operating over 130 MHz to 950 MHz...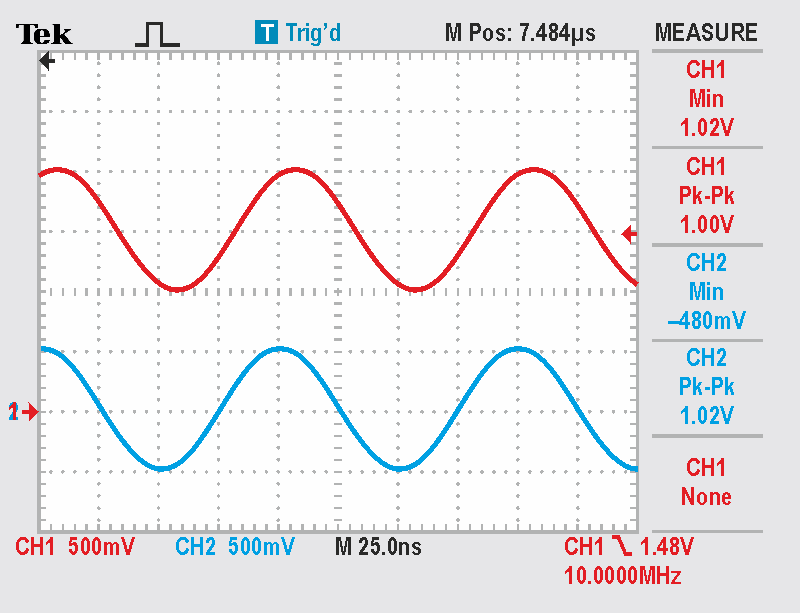 Non-Inverting Level Shifter Requires Only One Op Amp, One Supply Voltage
With portable battery-operated devices continuing to add functionality while shrinking in size, printed-circuit-board real estate becomes increasingly valuable. Single-supply circuitry can help by saving space and cost. Adding audio or video, however, may pose a problem because those signals are usually referenced to ground, and most single-supply ICs must be configured for signals above ground...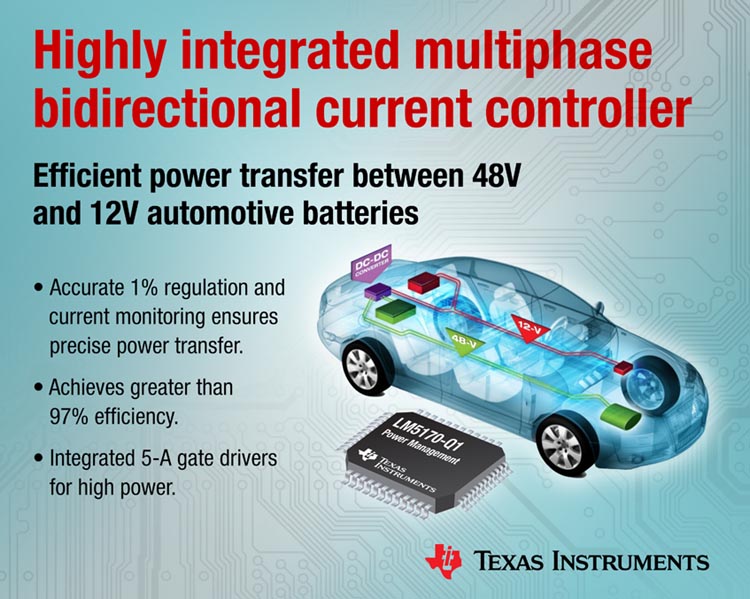 Industry's first multiphase bidirectional current controller from TI
Texas Instruments introduced the industry's first fully integrated multiphase bidirectional DC/DC current controller, which efficiently transfers electric power greater than 500 W per phase between dual 48-V and 12-V automotive battery systems. The highly integrated LM5170-Q1 analog controller features an innovative average current-mode control method that overcomes the challenges of today's high-component-count, full digital control schemes...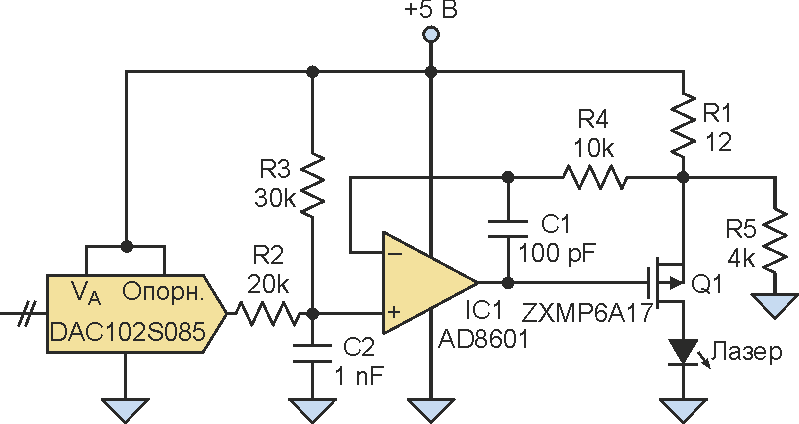 Simple Circuit Drives, Manages Laser Diode's Output
By using a constant-current source along with a ratiometric DAC configuration, the output intensity of a laser diode can be carefully set and controlled using this simple circuit. This circuit was designed to meet a medical application's requirement to drive a laser diode with reasonable precision and a minimum of components and footprint...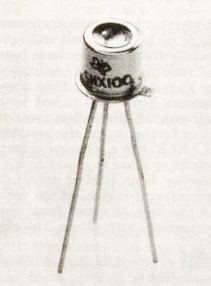 James R. Biard, GaAs Infrared LED Inventor. Part 2
In 1964, you filed a patent for Schottky bipolar TTL logic circuits. In 1969, Intel released their first product, which used Schottky TTL. Can you explain how your patent came about? Was Intel was ever made aware of the work you did 5 years prior...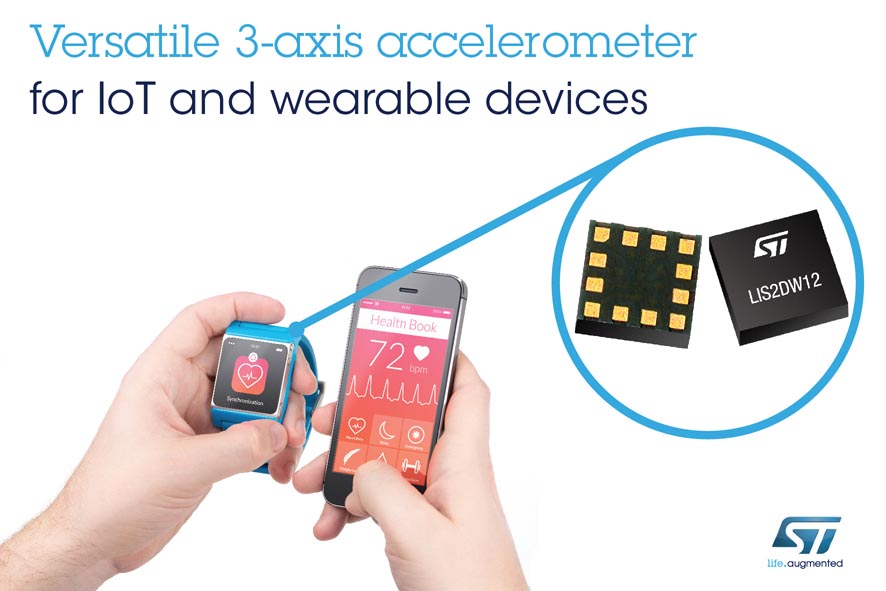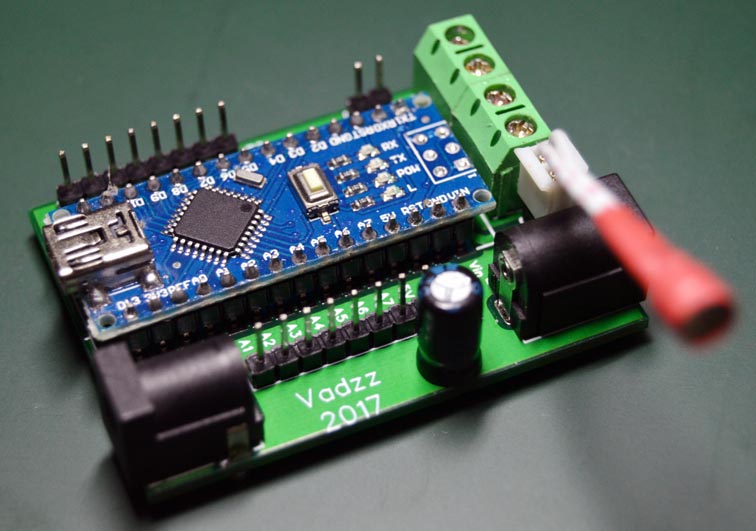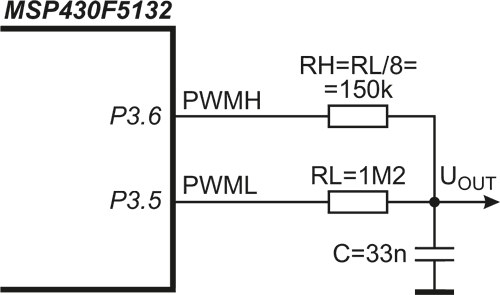 A faster PWM-based DAC
When you need an analog output from a microcontroller that does not have a digital-to-analog converter, you can connect an external DAC chip. But for a cheaper solution, use a pulse-width modulated output and add a low-pass filter to extract its average value, which equals the duty cycle of the PWM signal...
RadioLocman on the Social Web: