Announcements of articles and news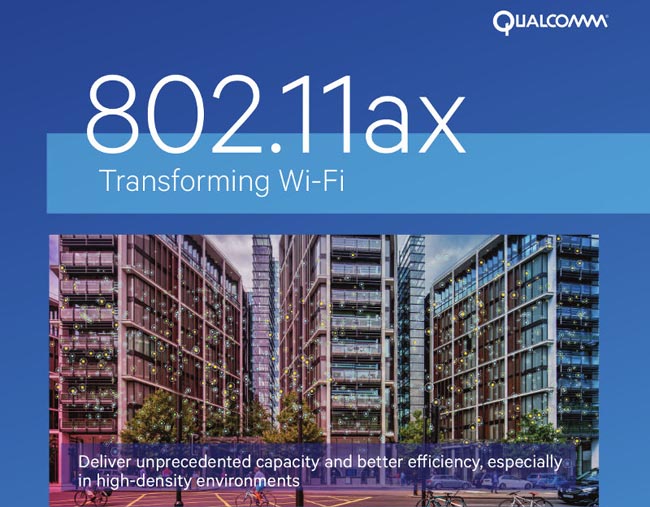 Qualcomm Announces First End-to-End 802.11ax Wi-Fi Portfolio
Qualcomm Technologies, Inc., a subsidiary of Qualcomm Incorporated, announced an end-to-end 802.11ax portfolio, which includes the IPQ8074 system-on-chip for network infrastructure and QCA6290 solution for client devices, making Qualcomm Technologies the first company to announce end-to-end commercial solutions to support 802.11ax...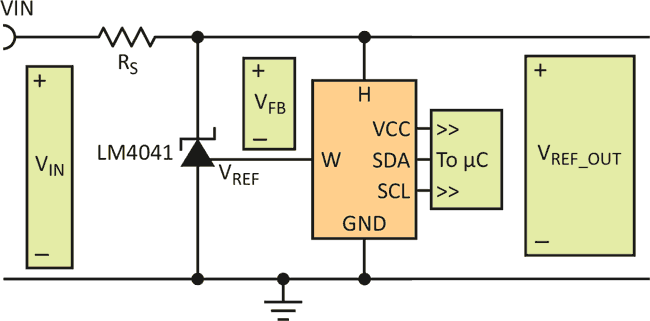 Circuit Enhancement Enables Digital Setting of Voltage Reference
Adjustable voltage references offer great flexibility to circuit designers because the reference isn't limited to the manufacturer's preset values. The adjustable output is typically configured with a voltage divider from the output to the feedback pin. To regulate the output, the circuit compares the voltage at the feedback pin to an internal reference...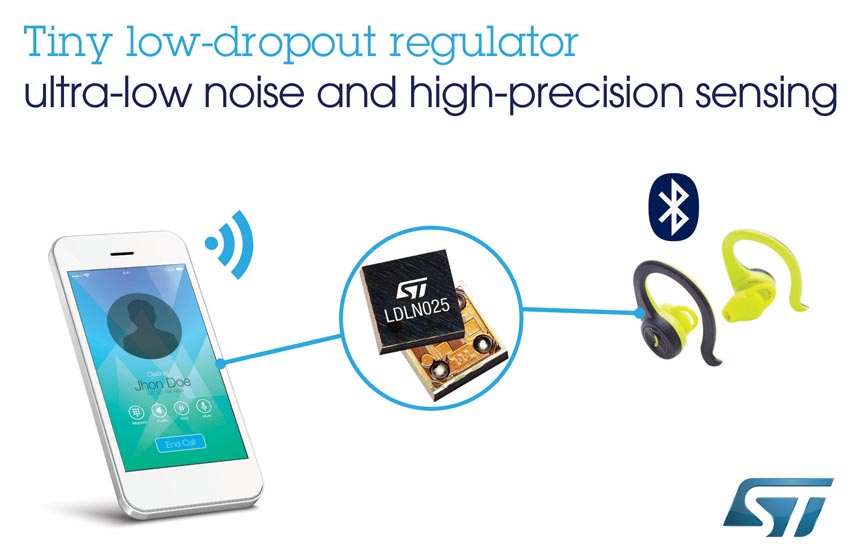 Tiny LDOs from STMicroelectronics Deliver Class-Leading Quiet Power for Precision Sensing
STMicroelectronics' LDLN025 Low-Dropout voltage regulators deliver best-in-class noise performance in relation to output current and footprint, generating less than 6.5 µVrms noise at 250 mA full load with an outline of just 0.63 mm × 0.63 mm. To ensure high accuracy and sensitivity the LDLN025 is designed to supply ultra-smooth and stable voltage to precision ICs like ADCs, VCOs, or sensors...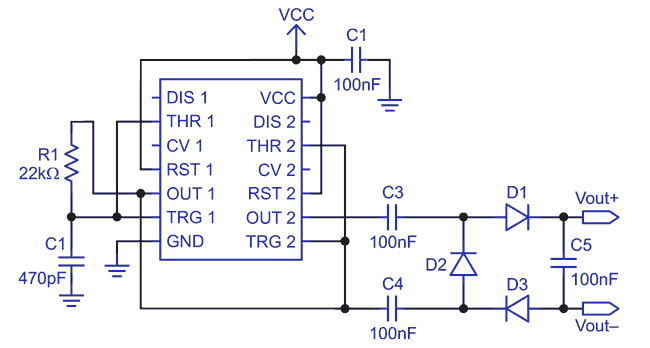 Charge-pump topology doubles voltage, breaks DC path
I once needed a voltage doubler circuit with no DC leakage path between input and output, and ended up devising this unusual 556- (dual 555 timer) based circuit with a "floating" voltage output. Despite some shortcomings, the 555/6 are remarkably versatile chips. Here, I take advantage of the high-current output drivers (>200 mA) in what could be called a push-pull configuration...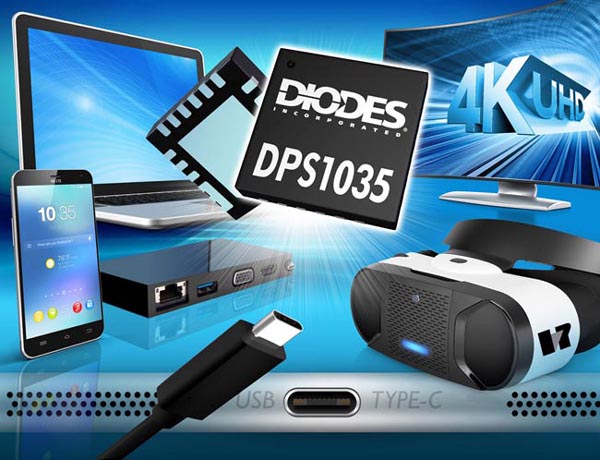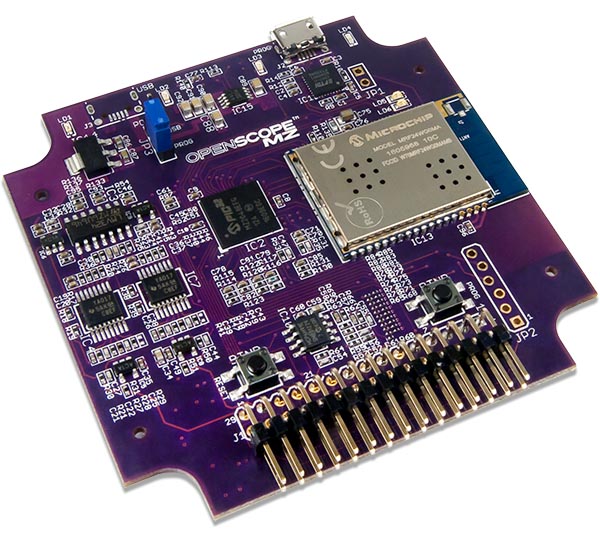 Open source multi-use instrument for the makers
US company Digilent Inc. a wholly-owned subsidiary of National Instruments and a provider of technology-based educational design tools, has launched a portable multi-function programmable instrumentation module, dubbed on kickstarter. Connecting to a computer (through Wi-Fi or a USB cable), the small board lets users acquire, analyze, visualize, and control signals from circuits, sensors, and other electronic devices...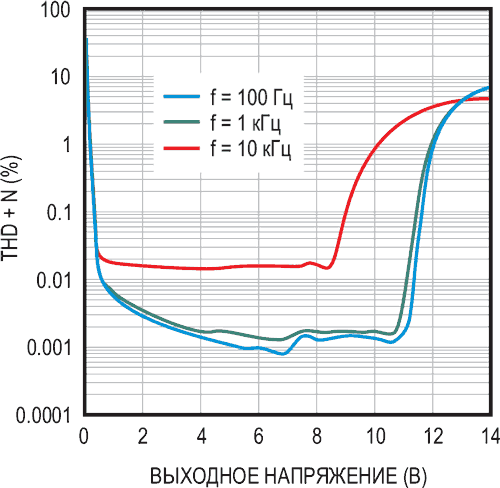 3V supply delivers 12V p-p to piezo speaker
Low-profile piezoelectric speakers can provide quality sound for portable electronic devices, but they require voltage swings greater than 8 V p-p across the speaker element. Yet, most portable devices include only a low-voltage power source, and conventional amplifiers operating from batteries cannot provide enough voltage swing to drive a piezoelectric speaker...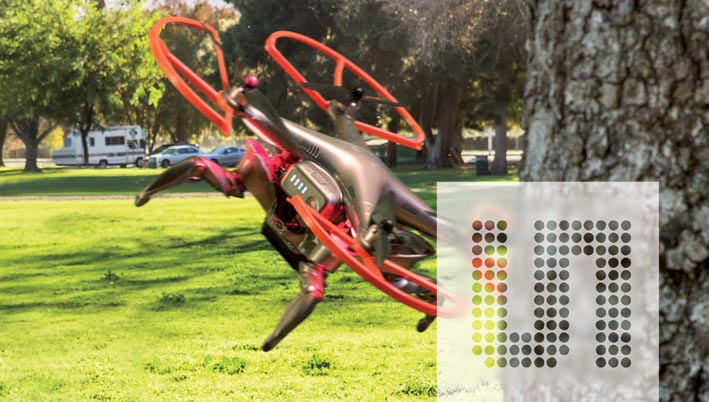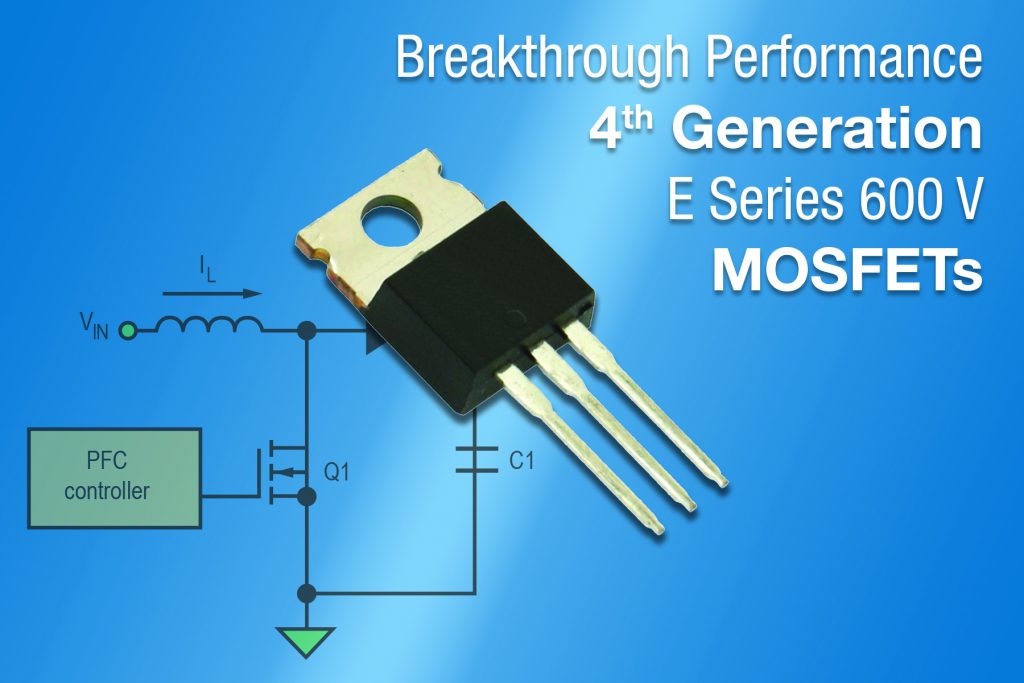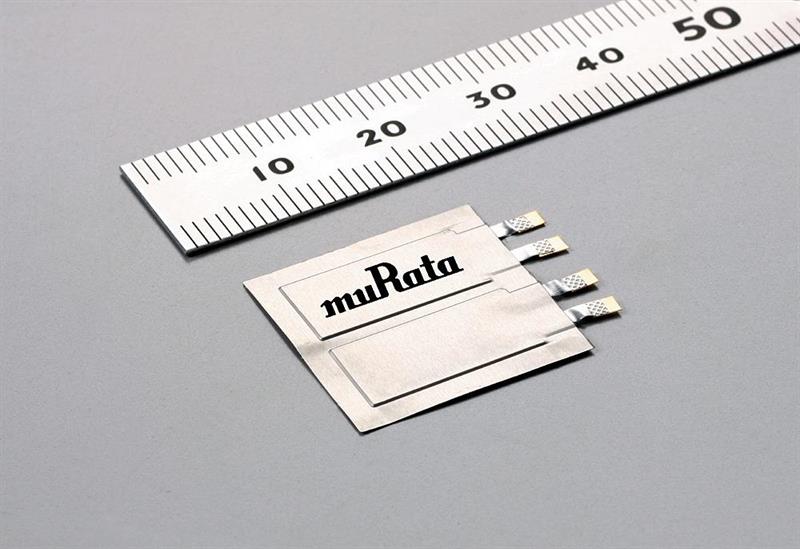 RadioLocman on the Social Web: