Announcements of articles and news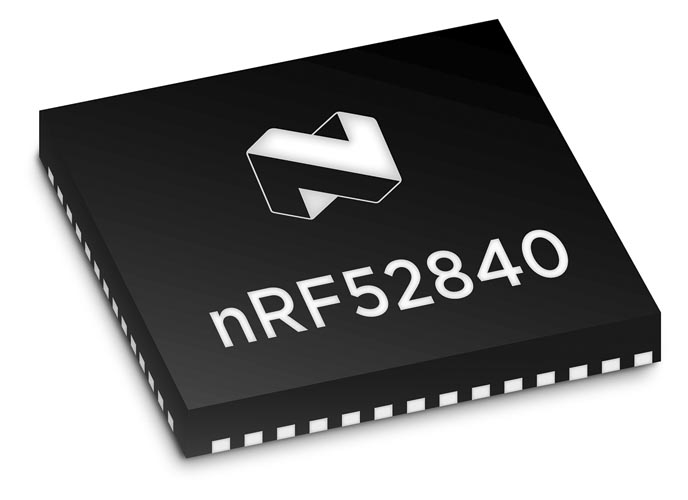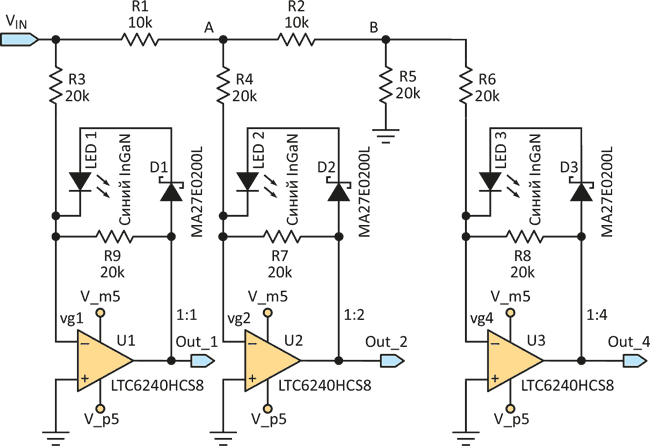 Optimize High-Voltage Measurements with Self-Adjusting Attenuator
It's a common challenge to measure voltages that exceed the operating voltage of the ADC used as part of the measurement circuit. One commonly employed method is to use a resistor string as a voltage divider, setting the resistor ratio such that the highest voltage of interest is scaled below the ADC's reference voltage. It provides a fixed ratio, but small input voltages can't take advantage of the dynamic range of the ADC...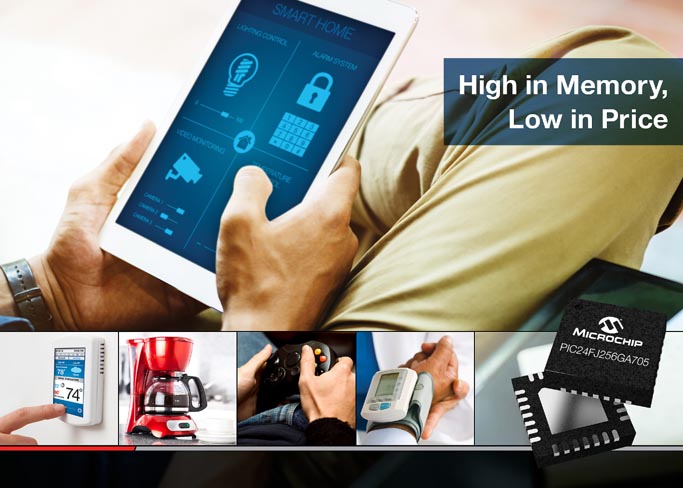 New Low-Power PIC24 "GA7" Microcontroller Family Now Available
The new PIC24 "GA7" family of microcontrollers is now available from Microchip Technology. As the lowest-cost 256 KB Flash memory 16-bit MCUs available today, these PIC24 devices enable extremely cost-effective designs for Internet of Things sensor nodes, portable medical devices and industrial control applications...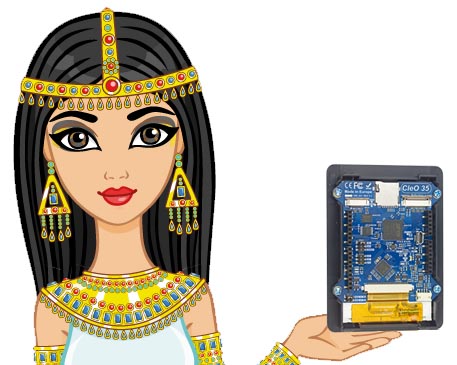 5" Format Arduino-Compatible Touch-Enabled Display Shield Delivers Abundance of Added Value
Having already seen strong market uptake of the initial CleO smart display solution for rapid development of human machine interfaces, Bridgetek and FTDI are now expanding this product family to include a higher end version. Based on the widely-praised Embedded Video Engine technology, the new CleO50 shield has a larger 5.0" diagonal 800 × 480 pixel resolution TFT with built-in resistive touch screen, plus enhanced audio capabilities...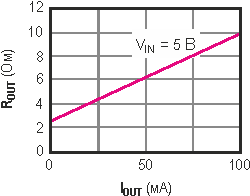 Simple power supply fits into small spaces
The demand for negative-voltage power supplies is increasing with the popularity of applications for portable devices. It can be expensive and relatively complicated to generate a negative supply from a positive input source, especially when the design requires both positive and negative outputs...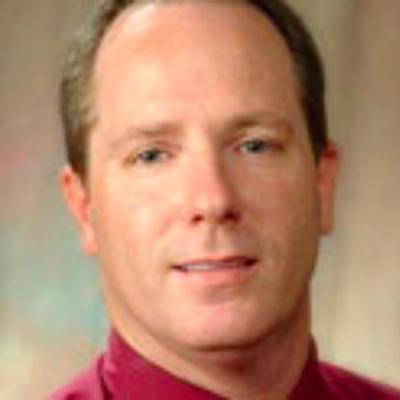 In analog, EDA tools cannot replace common sense
I know there have been many advances in software development for use in design projects. The digital design landscape has permanently been altered by the use of sophisticated software tools for use in design. Design tasks that used to take months can now be completed in days. Although these tools can still provide erroneous results if the setups are incorrect or the models and assumptions are flawed, the errors have vastly been reduced to the point of becoming an exception and not the norm...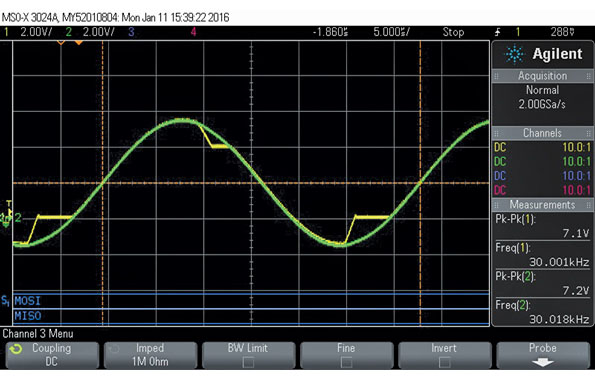 Op Amps Make Precision Clipper, Protect ADC
It can be a challenge to match the voltage range of an analog signal to the input range of an analog-to-digital converter (ADC). Exceeding the ADC's input range will give an incorrect reading. And if the input goes far enough beyond the power-supply rails, substrate currents may flow into the ADC, which can then cause latch up or even damage to the part. However, restricting the input-voltage range to lower, more-conservative levels wastes the ADC's dynamic range and resolution...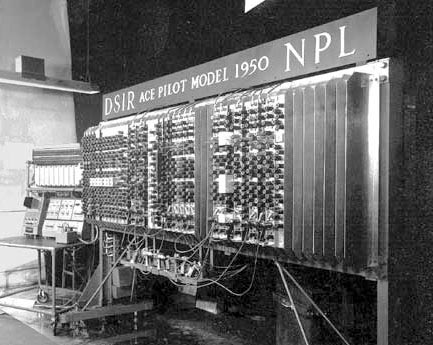 Alan Turing, computer science pioneer, is born, June 23, 1912
Alan Turing was the father of computer science and his Turing machine laid the groundwork for the modern computer. Born in London on June 23, 1912, the mathematician and scientist took an interest in both subjects early on. He studied mathematics at King's College, Cambridge, the received a PhD from Princeton University in 1938...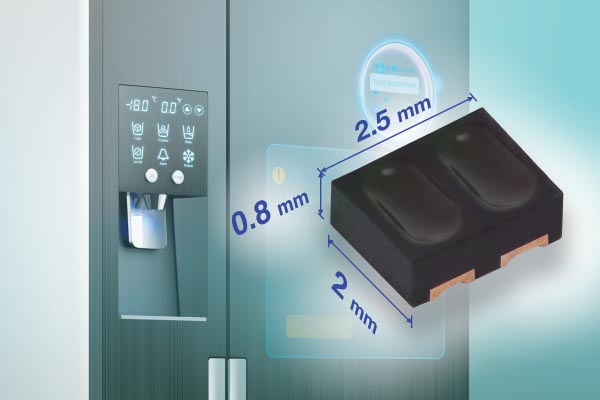 VCNT2020 Reflective Optical Sensor
Vishay is introducing a new reflective optical sensor for smart home, industrial, and office applications. Saving space compared to previous-generation solutions, the Vishay Semiconductors VCNT2020 combines an infrared emitter, silicon phototransistor detector, and daylight blocking filter in a miniature 2.5 mm by 2.0 mm by 0.8 mm surface-mount package...
RadioLocman on the Social Web: