Announcements of articles and news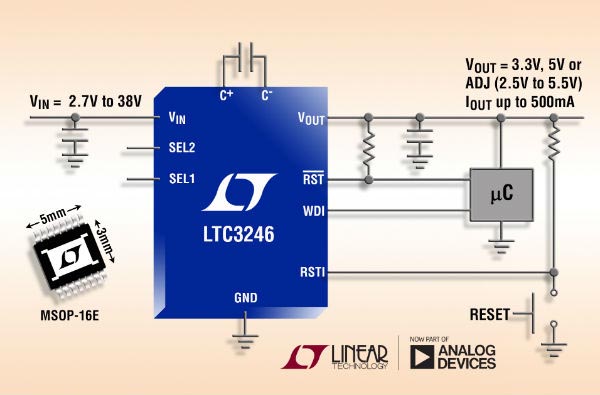 2.7V to 38V/500mA Low Noise Buck-Boost Charge Pump Saves Space and Reduces EMI
Analog Devices, Inc., which recently acquired Linear Technology Corporation, announces the LTC3246, a compact, low noise buck-boost charge pump with integrated watchdog timer capable of up to 500 mA of output current. The LTC3246 uses multimode switched capacitor conversion to maintain regulation over a wide 2.7 V to 38 V input voltage range and produces a regulated 3.3 V, 5 V, or externally adjustable output...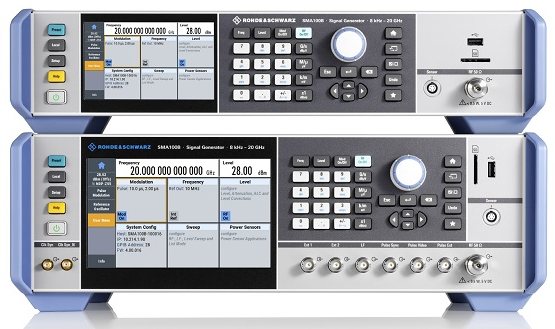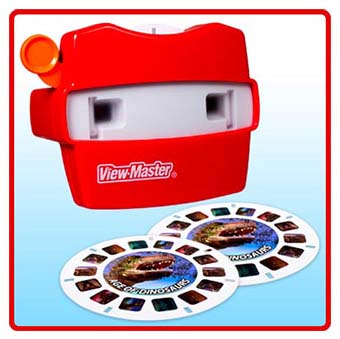 When what's old is new again, with a twist
The other day, while juggling a pile of recorded and blank videotapes for my VCR (please, no snickering that I still use a VCR!) I realized that what I would really like is a video recorder that combines the virtues of removable storage modules with modern digital technology...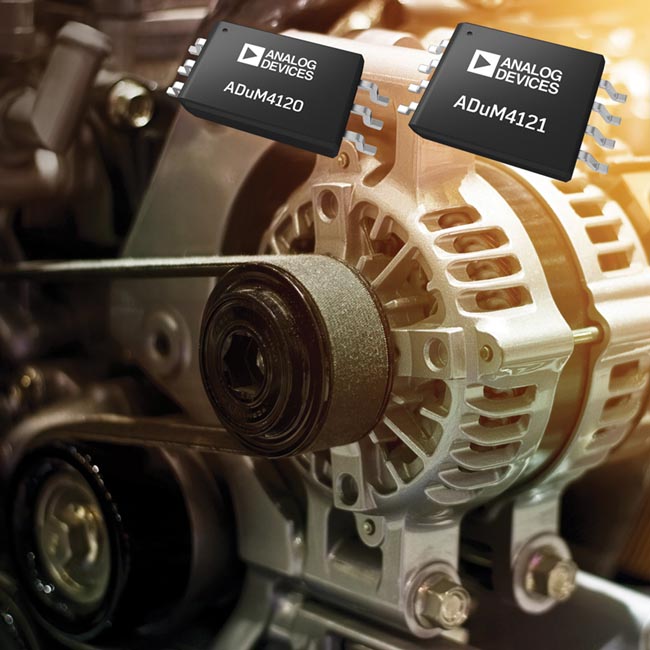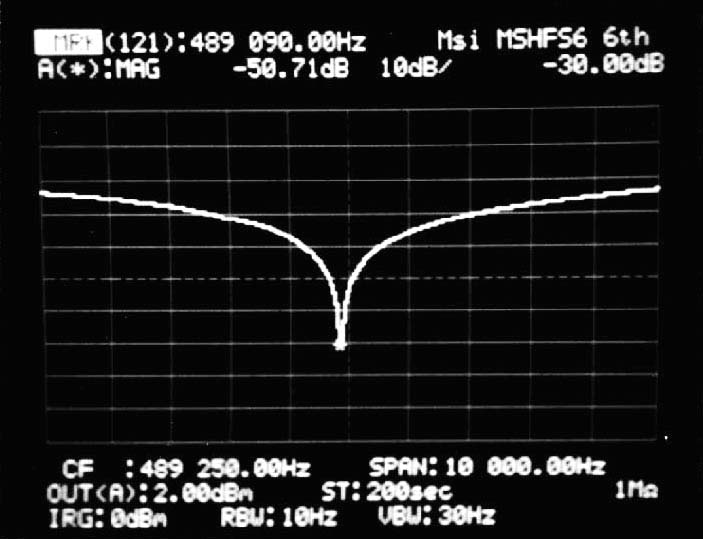 Build an adjustable high-frequency notch filter
Although you can obtain universal, resistor-programmable switched-capacitor filters that are configurable as notch filters, most cannot operate at bandwidths higher than 100 kHz. Further, the typically 16- to 20-pin packages do not include a continuous-time, antialiasing filter to prevent spurious signals from appearing at the output...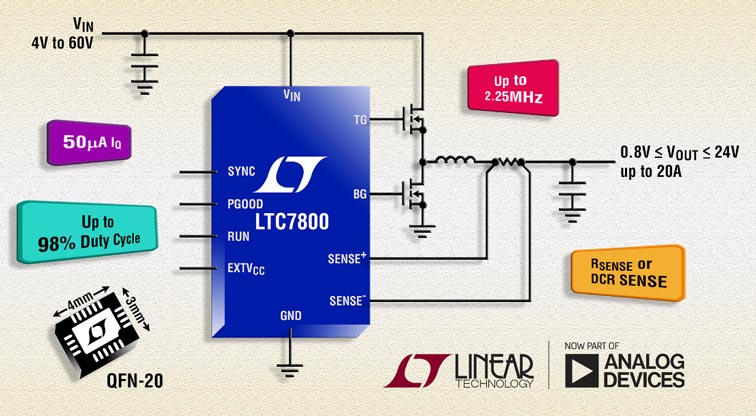 60V Low IQ Synchronous Step-Down Controller Operates at Up to 2.25MHz for High Power Density
Analog Devices, Inc., which recently acquired Linear Technology Corporation, announces the LTC7800, a synchronous step-down DC/DC controller that operates at up to 2.25 MHz for reduced circuit size and increased power density. Its low 45 ns minimum on-time enables 24 VIN to 3.3 VOUT conversions while switching at a fixed 2 MHz, avoiding critical noise-sensitive frequency bands including AM radio...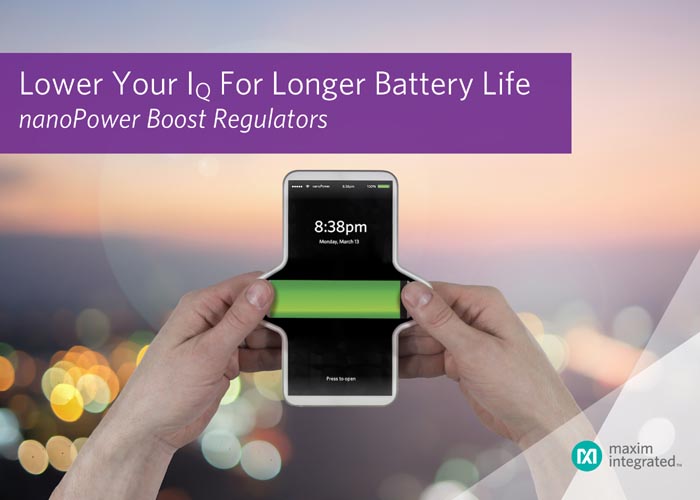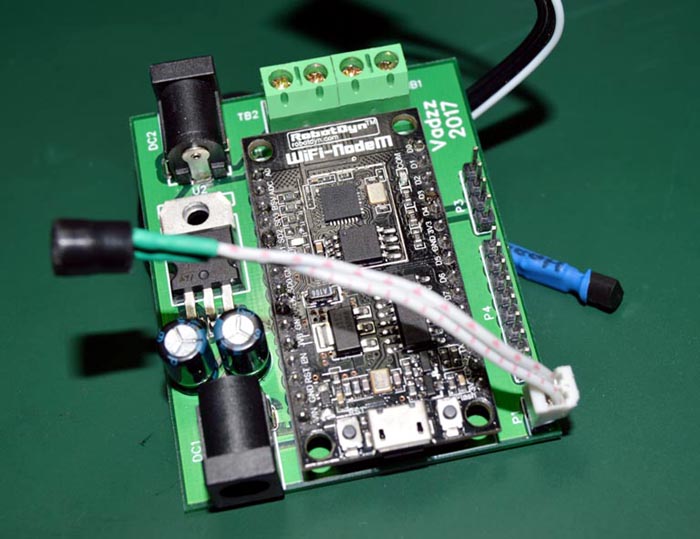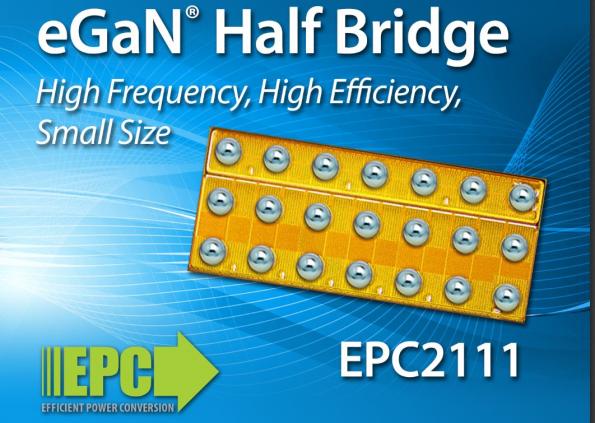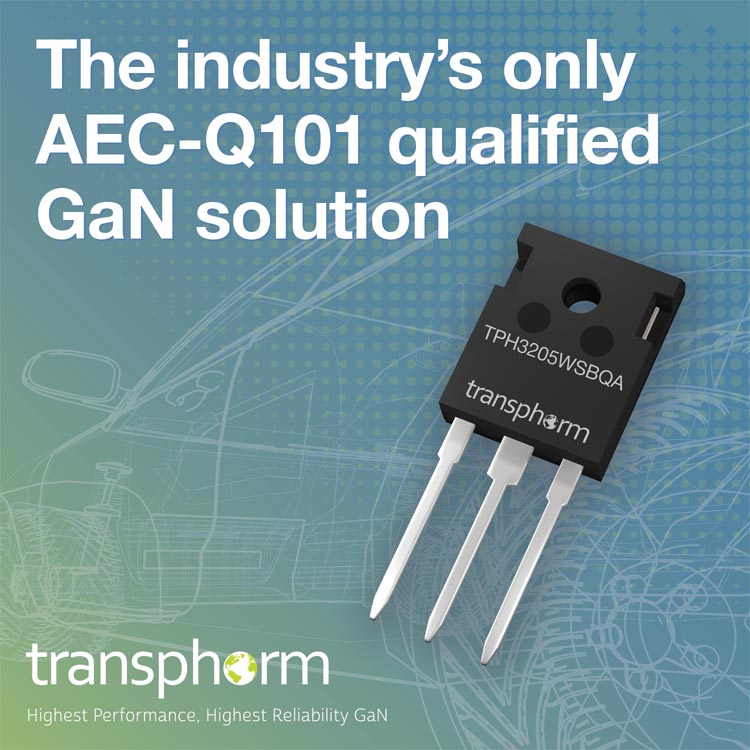 Transphorm Announces First Automotive-qualified GaN FETs
Transphorm Inc. announced that its second generation, JEDEC-qualified high voltage gallium nitride technology is now the industry's first GaN solution to earn automotive qualification – having passed the Automotive Electronics Council's AEC-Q101 stress tests for automotive-grade discrete semiconductors ...
RadioLocman on the Social Web: