Announcements of articles and news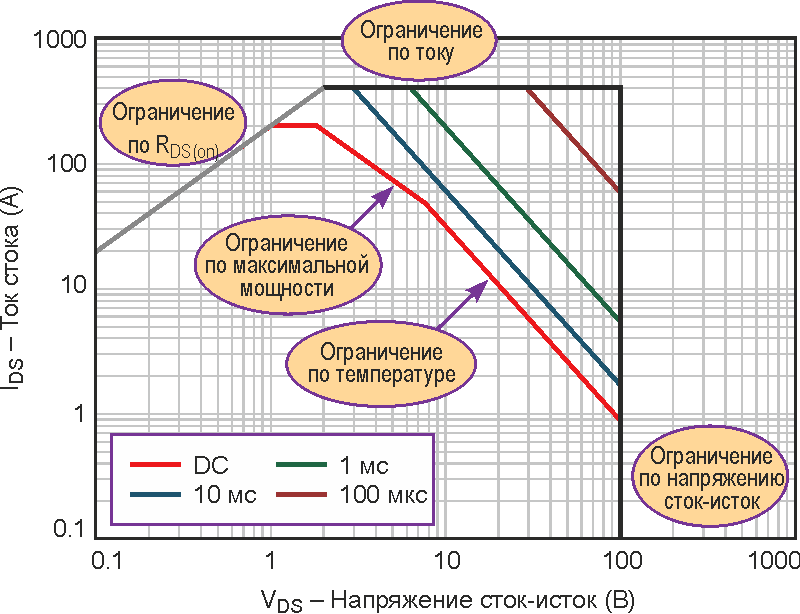 Applying MOSFETs to Today's Power-Switching Designs
Even though gallium-nitride transistors are becoming a more popular solution in terms of power switching, the venerable MOSFET still can be used effectively in current applications. In the wake of gallium-nitride transistor introductions, a number of semiconductor makers have begun to reassess the role played by conventional MOSFETs...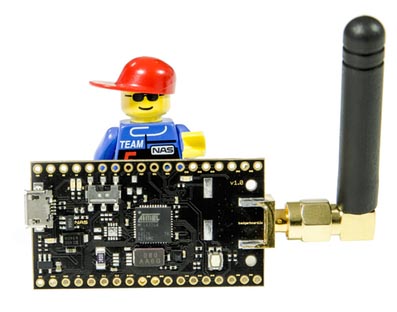 Arduino-compatible LoRaWAN dev board promises cheap IoT start
Norwegian sensor technology company Nordic Automation Systems is releasing its first Arduino compatible LoRaWAN development board, dubbed Badgerboard, which the company claims can be easily extended to a prototype or even a small batch product...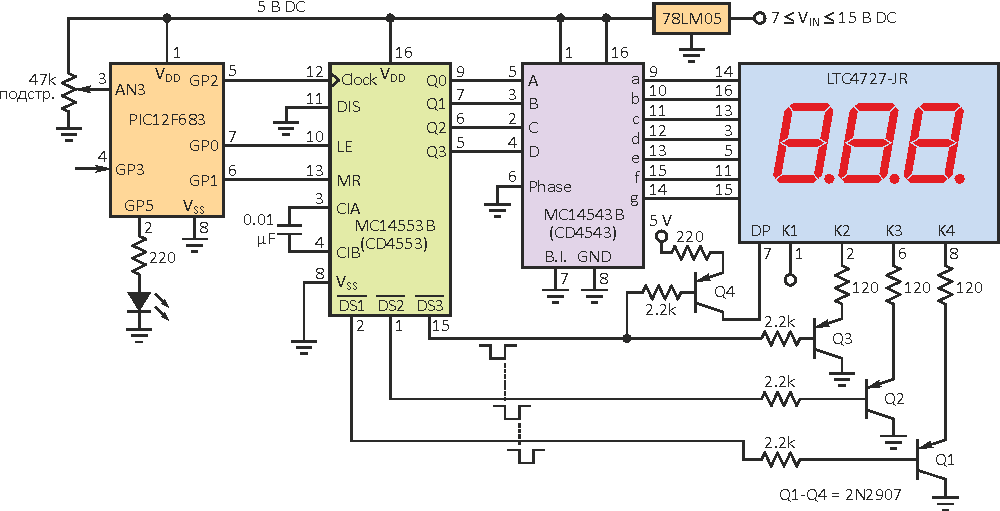 Versatile Voltage-to-Pulse Train Converter Supports Sensor Data I/O
When the need arises to convert voltage readings from an analog sensor into a pulse train, a low-end microcontroller offers a versatile solution. The design uses an 8-pin PIC12F683 to provide a pulse train that's proportional to the sensed input voltage. This is useful, for example, when transforming a sensor signal into a format that's compatible with a basic digital or GPIO input...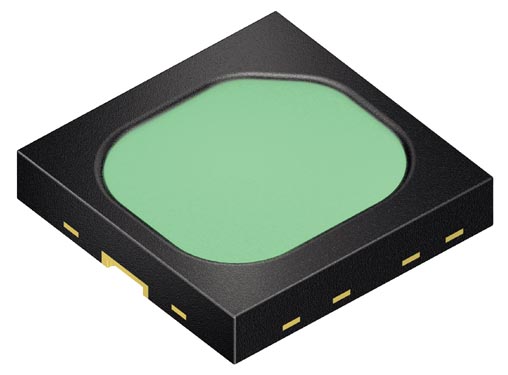 Osram presents the world's first broadband infrared LED
Osram Opto Semiconductors is using converter technology for infrared emitters for the first time. The result is an LED that emits broadband infrared light in a wavelength range from 650 to 1,050 nanometers (nm). The main application is near-infrared spectroscopy, for example for analyzing food...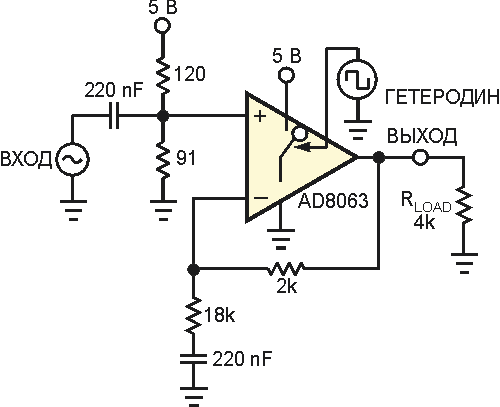 Low-cost circuit incorporates mixing and amplifying functions
In many applications, the frequency-conversion steps comprise a buffer, preferably with some extra voltage gain; a mixer; and some filtering. Instead of including an amplifier in front of the mixer, you can easily integrate the mixer function with the amplifier. A low-cost implementation uses an amplifier with a power-down-disable feature...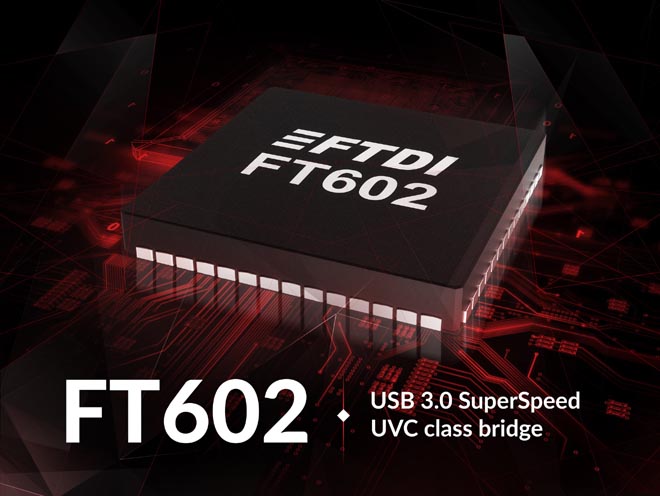 New FTDI USB 3.0 Bridging IC Supports Video Class Operation
Continuing to drive innovation in USB technology, FTDI Chip has now introduced a series of USB 3.0 UVC class bridge ICs. The company's FT602 devices support the streaming of video content from high definition camera equipment. This means that imaging systems which would have previously only been capable of delivering relatively low resolution material can gain substantially elevated video quality but still run at 60 fps frame rates...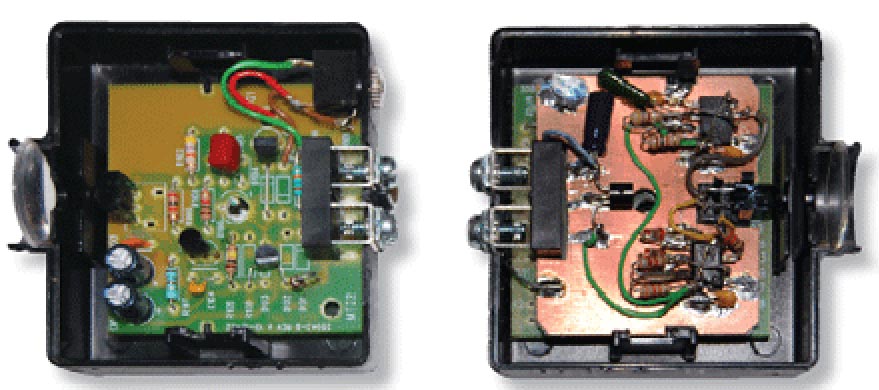 Garage Door Opener Parts Form IR Intrusion Detector
While creating an infrared beam intrusion detector system, the need for a beam-focusing method became evident. Parts from a modified Genie garage door Safe-T-Beam system, purchased at the local home improvement store, proved to be perfectly suited to the application. The main reason for choosing the Genie unit is that the IR transmitter and receiver housings each contain a plastic lens inside a short plastic tube molded into the housing...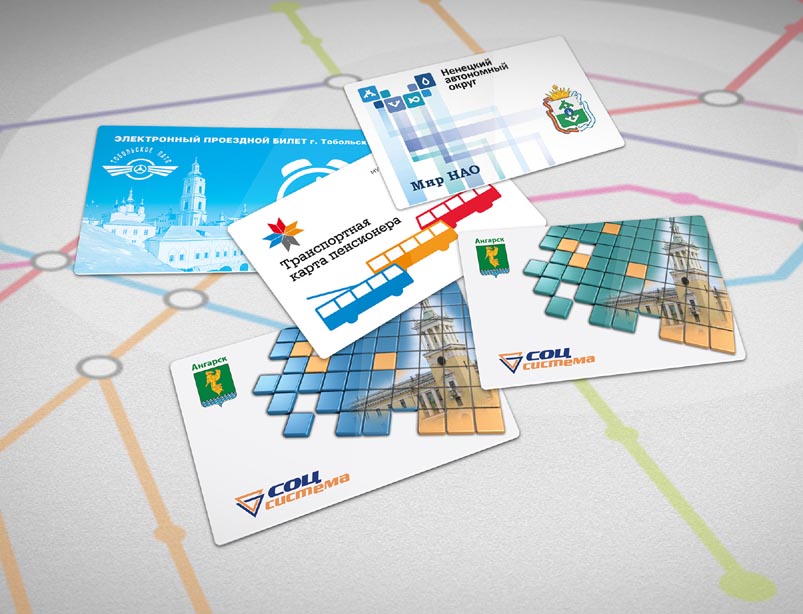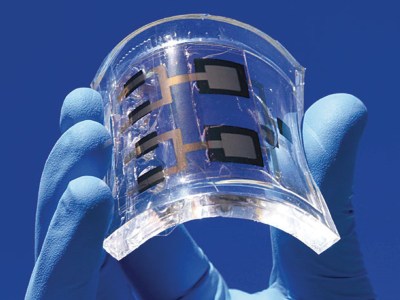 Chemoelectronics: Nanoparticle Diodes and Devices That Work When Wet
Whether they're for sensors in artificial skin that demands flexibility or for wearable electronics where the circuits must withstand our sweat, silicon-based chips aren't always up to the task. Now, an international research team has developed a way to fabricate flexible, water-loving logic circuits and sensors without the need of semiconductors...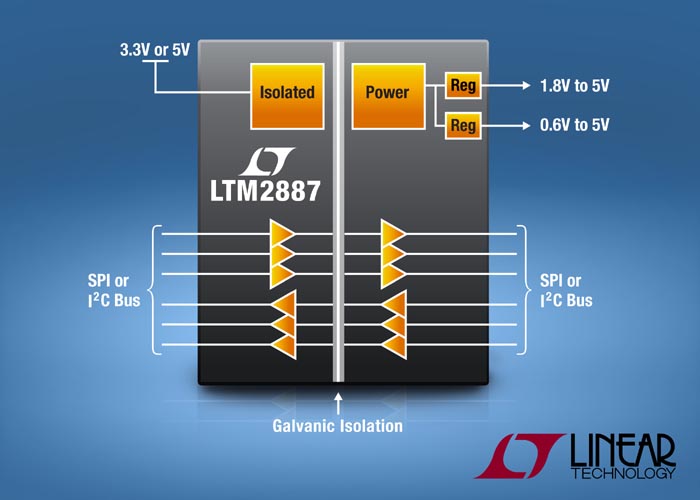 RadioLocman on the Social Web: