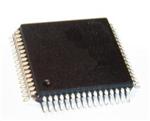 Part Number: S9S12HY32J0MLH
Manufacturer: Freescale
Description: 16- bit Microcontrollers (MCU) 16 bit 32K FLASH 2K RAM

Download Data Sheet
Docket:
MC9S12HY64 Reference Manual Covers MC9S12HY/HA Family
S12 Microcontrollers
MC9S12HY64RMV1 Rev. 1.04 11/2010
freescale.com
To provide the most up-to-date information, the revision of our documents on the World Wide Web will be the most current. Your printed copy may be an earlier revision. To verify you have the latest information available, refer to: http://freescale.com/ A full list of family members and options is included in the appendices. The following revision history table summarizes changes contained in this document. This document contains information for all constituent modules, with the exception of the CPU. For CPU information please refer to CPU12-1 in the CPU12 & CPU12X Reference Manual.