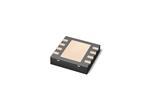 Part Number: SA58631TK,118
Manufacturer: NXP
Description: Audio Amplifiers 3 W BTL AUDIO AMP

Download Data Sheet
Docket:
SA58631
3 W BTL audio amplifier
Rev. 02 -- 12 October 2007 Product data sheet
1. General description
The SA58631 is a one channel audio amplifier in an HVSON8 package. It provides power output of 3 W with an 8 load at 9 V supply. The internal circuit is comprised of a BTL (Bridge Tied Load) amplifier with a complementary PNP-NPN output stage and standby/mute logic. The SA58631 is housed in an 8-pin HVSON package which has an exposed die attach paddle enabling reduced thermal resistance and increased power dissipation.