Datasheet Intersil ISL71010BMB25Z-TK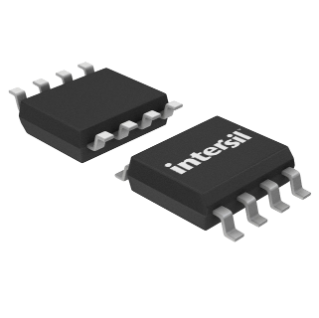 Ultra Low Noise, 2.5V Precision Voltage Reference
Datasheets
Download » Datasheet

PDF, 1.2 Mb, Revision: 2017-10-24


ISL71010B25 Datasheet


Docket ↓

DATASHEET
ISL71010B25 FN8960
Rev.0.00
Sep 26, 2017 Ultra Low Noise, 2.5V Precision Voltage Reference The ISL71010B25 is an ultra low noise, high DC
accuracy precision voltage reference with a wide input
voltage range from 4V to 30V. The ISL71010B25 uses
the dielectrically isolated PR40 process to achieve
1.9ВµVP-P noise at 0.1Hz to 10Hz with an initial voltage
accuracy of В±0.05%. Features Reference output voltage: 2.5V В±0.05% Accuracy over temperature/radiation: В±0.15% Output voltage noise: 1.9ВµVP-P typical (0.1Hz to
10Hz) The ISL71010B25 offers a 2.5V output voltage with
10ppm/В°C temperature coefficient and also provides
excellent line and load regulation. The device is offered
in an 8 Ld SOIC package. Supply current: 930ВµA (typical) The ISL71010B25 is ideal for high-end instrumentation,
data acquisition, and processing applications requiring
high DC precision where low noise performance is
critical. Line regulation: 18ppm/V (max) Applications Dielectrically isolated PR40 process Temperature coefficient: 10ppm/В°C (max) Output current capability: 20mA Load regulation: 17ppm/mA (max) NiPdAu-Ag lead finish (Sn free) Low Earth Orbit (LEO) Operating temperature range: -55В°C to +125В°C High altitude avionics Characterized radiation level: Precision instruments Low dose rate (10mrad(Si): 30krad(Si) Data acquisition systems for space applications Single event burnout LET: 43MeVcm2/mg Strain and pressure gauges for space applications Related Literature For a full list of related documents, visit our website Active sources for sensors ISL7101B25 product page 2
10ВµF 0.1ВµF 3
4 DNC DNC VIN DNC COMP
GND VOUT
TRIM 8
2.503 7
VREF
6 ...
Prices
Packaging
| | |
| --- | --- |
| Package | 8 Ld SOIC T+R |
| Package Index | M8.15 |
| Peak Temperature | 260°C |
Parametrics
| | |
| --- | --- |
| Description | Ultra Low Noise, 2.5V Precision Voltage Reference |
| IS (max) | 1.28 mA |
| ISINK (max) | 10 mA |
| ISOURCE (max) | 20 mA |
| Initial Accuracy (% Vout) | В±0.05 |
| LTD Stability | 20 ppm |
| Low Dose Rate (ELDRS) krad(Si) | 30 |
| Max Operating Temp | 125 °C |
| Min Operating Temp | -55 °C |
| Operating Temperature Range | -55 to 125 |
| Output Noise (typ) | 1.9 µVPP |
| SEL (MeV/mg/cm2) | 43 |
| Technology | Band-gap |
| Temp Coefficient | 10 ppm/°C |
| VOUT | 2.5 V |
| VS (max) | 30 V |
| VS (min) | 4 V |
Eco Plan
Moldel Line
Series:
ISL71010B25
(2)
Manufacturer's Classification
Space & Harsh Environment > Rad Tolerant Analog > RT Voltage References
Other Names:
ISL71010BMB25ZTK, ISL71010BMB25Z TK
RadioLocman on the Social Web: