Datasheet Intersil 5962-8757701RA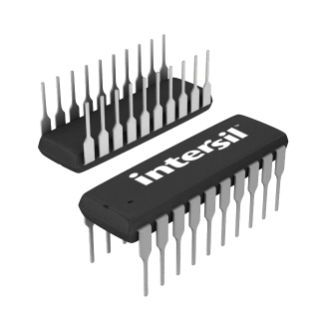 | | |
| --- | --- |
| Manufacturer | Intersil |
| Series | 5962-8757701 |
| Part Number | 5962-8757701RA |
Microcircuit, CMOS, Octal Bus Transceiver, Monolithic Silicon
Datasheets
Download » Datasheet

PDF, 156 Kb




Docket ↓

REVISIONS
LTR DESCRIPTION DATE (YR-MO-DA) APPROVED A Updated boilerplate and made editorial changes throughout. -LTG 00-05-19 Monica L. Poelking B Update boilerplate to MIL-PRF-38535 requirements. -CFS 05-07-25 Thomas M. Hess C Update boilerplate paragraphs to MIL-PRF-38535 requirements. -jwc 15-05-22 Thomas M. Hess REV
SHEET
REV
SHEET
REV STATUS REV C C C C C C C C C C C C OF SHEETS SHEET 1 2 3 4 5 6 7 8 9 10 11 12 PMIC N/A PREPARED BY DDLA LAND AND MARITIME
COLUMBUS, OHIO 43218-3990
http://www.landandmaritime.dla.mil Ray Monnin STANDARD
MICROCIRCUIT
DRAWING CHECKED BY
D. A. DiCenzo APPROVED BY
THIS DRAWING IS AVAILABLE
FOR USE BY ALL
DEPARTMENTS
AND AGENCIES OF THE
DEPARTMENT OF DEFENSE MICROCIRCUIT, CMOS, OCTAL BUS
TRANSCEIVER, MONOLITHIC SILICON N. A. Hauck DRAWING APPROVAL DATE
87-04-21 AMSC N/A REVISION LEVEL
C SIZE CAGE CODE A 67268
SHEET DSCC FORM 2233
APR 97 5962-87577
1 OF 12
5962-E314-15 1. SCOPE ...
Prices
Packaging
| | |
| --- | --- |
| Package | 20 Ld CERDIP |
| Package Index | F20.3 |
Parametrics
| | |
| --- | --- |
| Features | Full 8-Bit Bi-Directional Bus Interface, Industry Standard 8286 Compatible Pinout, High Drive |
Moldel Line
Series:
5962-8757701
(1)
Manufacturer's Classification
Space & Harsh Environment > Harsh Environment > Microprocessors and Peripherals
Other Names:
59628757701RA, 5962 8757701RA
RadioLocman on the Social Web: