Datasheet Intersil 80C88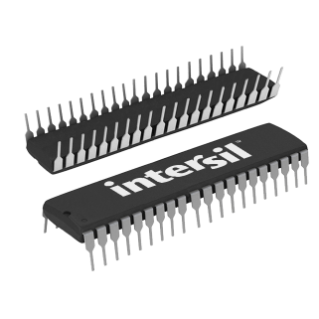 CMOS 8-Bit/16-Bit Microprocessor
Datasheets
Download » Datasheet

PDF, 2.3 Mb, Revision: 2017-09-28


80C88 Datasheet


Docket ↓

DATASHEET
80C88 FN2949
Rev.5.00
Sep 28, 2017 CMOS 8-/16-Bit Microprocessor Features The Intersil 80C88 high performance 8-/16-bit CMOS CPU is
manufactured using a self-aligned silicon gate CMOS process
(Scaled SAJI IV). Two modes of operation, Minimum for small
systems and Maximum for larger applications such as
multiprocessing, allow user configuration to achieve the
highest performance level. Compatible with NMOS 8088 Direct software compatibility with 80C86, 8086, 8088 8-bit data bus interface; 16-bit internal architecture Completely static CMOS design Full TTL compatibility (with the exception of CLOCK) and
industry-standard operation allow use of existing NMOS 8088
hardware and Intersil CMOS peripherals. -DC 5MHz (80C88)
-DC 8MHz (80C88-2) Low power operation Complete software compatibility with the 80C86, 8086, and
8088 microprocessors allows use of existing software in new
designs. -ICCSB . 500ВµA maximum
-ICCOP . 10mA/MHz maximum 1 MB of direct memory addressing capability Related Literature 24 operand addressing modes For a full list of related documents, visit our website Bit, byte, word, and block move operations -80C88 product page 8-bit and 16-bit signed/unsigned arithmetic Bus-hold circuitry eliminates pull-up resistors Wide operating temperature ranges
-C80C88 .0В°C to +70В°C
-M80C88 .-55В°C to +125В°C Pb-free available (RoHS compliant) Ordering Information
PART NUMBER
(5MHz) PART
MARKING MD80C88/B MD80C88/B CP80C88Z
(Note) CP80C88Z PART NUMBER
(8MHz) CP80C88-2Z PART
MARKING TEMPERATURE ...
Prices
Packaging
Parametrics
Eco Plan
Moldel Line
Series:
80C88
(10)
Manufacturer's Classification
Space & Harsh Environment > Harsh Environment > Microprocessors and Peripherals
RadioLocman on the Social Web: