Datasheet Intersil HS-0548RH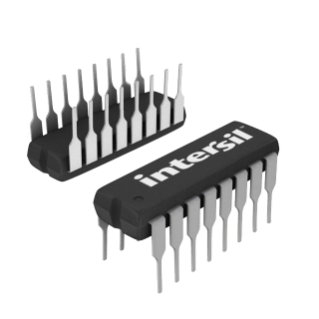 Single 8/Differential 4 Channel CMOS Analog Multiplexer with Active Overvoltage Protection
Datasheets
Download » Datasheet

PDF, 377 Kb, Revision: 2017-11-06


HS-0548RH, HS-0549RH Datasheet


Docket ↓

DATASHEET
HS-0548RH, HS-0549RH FN3543
Rev 4.00
August 2001 Radiation Hardened Single 8/Differential 4 Channel CMOS Analog Multiplexers
with Active Overvoltage Protection
The HS-0548RH and HS-0549RH are radiation hardened
analog multiplexers with Active Overvoltage Protection and
guaranteed rON matching. Analog input levels may greatly
exceed either power supply without damaging the device or
disturbing the signal path of other channels. Active
protection circuitry assures that signal fidelity is maintained
even under fault conditions that would destroy other
multiplexers. Analog inputs can withstand constant 70V
peak-to-peak levels with п'±15V supplies and digital inputs will
sustain continuous faults up to 4V greater than either supply.
In addition, signal sources are protected from short circuiting
should multiplexer supply loss occur: each input presents
1kпЃ— of resistance under this condition. These features make
the HS-0548RH and HS-0549RH ideal for use in systems
where the analog inputs originate from external equipment
or separately powered circuitry. Both devices are fabricated
with 44V dielectrically isolated CMOS technology. The
HS-0548 is an 8 channel device and the HS-0549 is a ...
Prices
Packaging
Parametrics
| | HS1B-0548RH-Q | HS1B-0548RH/PROTO |
| --- | --- | --- |
| | | |
| Class | V, Q, /PROTO | V, Q, /PROTO |
| DLA SMD | 5962-95694 | 5962-95694 |
| Description | Single 8/Differential 4 Channel CMOS Analog Multiplexer with Active Overvoltage Protection | Single 8/Differential 4 Channel CMOS Analog Multiplexer with Active Overvoltage Protection |
| High Dose Rate (HDR) krad(Si) | 10 | 10 |
| Operating Temperature Range | -55 to 125 | -55 to 125 |
| Qualification Level | QML Class V (space) | QML Class V (space) |
| SEL (MeV/mg/cm2) | SEL free | SEL free |
Eco Plan
Moldel Line
Series:
HS-0548RH
(2)
Manufacturer's Classification
Space & Harsh Environment > Rad Hard Analog > RH Multiplexers
RadioLocman on the Social Web: