Datasheet Intersil HS1-201HSRH/PROTO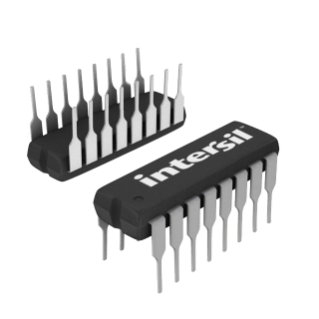 Radiation Hardened High Speed, Quad SPST, BiCMOS Analog Switch
Datasheets
Download » Datasheet

PDF, 309 Kb, Revision: 2017-11-07


HS-201HSRH, HS-201HSEH Datasheet


Docket ↓

DATASHEET
HS-201HSRH, HS-201HSEH
Radiation Hardened High Speed, Quad SPST, BiCMOS Analog Switch
The HS-201HSRH and HS-201HSEH are monolithic BiCMOS
analog switches featuring power-off high input impedance,
very fast switching speeds and low ON-resistance. Fabrication
on our DI RSG process ensures SEL immunity and only very
slight low dose rate sensitivity (ELDRS). These Class V/Q
devices are tested and guaranteed for 300krad(Si) total dose
performance.
Power-off high input impedance enables the use of this device
in redundant circuits without causing data bus signal
degradation. ESD protection, overvoltage protection, fast
switching times, low ON-resistance, and guaranteed radiation
hardness make the HS-201HSRH ideal for any space
application that requires improved switching performance. FN4874
Rev 4.00
February 21, 2017 Features Electrically screened to DLA SMD# 5962-99618 QML qualified per MIL-PRF-38535 Radiation performance
-High dose rate (50-300rad(Si)/s) . 300krad(Si)
-Low dose rate (0.01rad(SI)/s) 50krad(Si)
-SEL immune . DI RSG process Overvoltage protection (power on, switch off) В±30V Power off high impedance В±17V Fast switching times
-tON 110ns (max)
-tOFF . 80ns (max) Low "ON" resistance 50О©пЂ пЂЁmaxпЂ© Related Literature For a full list of related documents, visit our website ...
Prices
Packaging
| | |
| --- | --- |
| Package | 16 Ld SBDIP |
| Package Index | D16.3 |
Parametrics
| | |
| --- | --- |
| Class | V, Q, /PROTO |
| DLA SMD | 5962-99618 |
| Description | Radiation Hardened High Speed, Quad SPST, BiCMOS Analog Switch |
| High Dose Rate (HDR) krad(Si) | 300 |
| Operating Temperature Range | -55 to 125 |
| Qualification Level | QML Class Q (military), QML Class V (space) |
| SEL (MeV/mg/cm2) | SEL free |
Eco Plan
Other Options
Moldel Line
Series:
HS-201HSRH
(7)
Manufacturer's Classification
Space & Harsh Environment > Rad Hard Analog > RH Switches
Other Names:
HS1201HSRH/PROTO, HS1 201HSRH/PROTO
RadioLocman on the Social Web: