Excelsys Technologies announces the introduction of the LDV series of ultra compact LED drivers. The new LDV series products can deliver up to 92W of output power in the smallest package size available in the market today, just 28mm high x 40mm wide. These waterproof IP67, Class 2 LED drivers offer industry leading efficiencies of over 90% and are ideal for space critical applications including commercial refrigeration, retail and office lighting as well as environmentally harsh outdoor and urban lighting.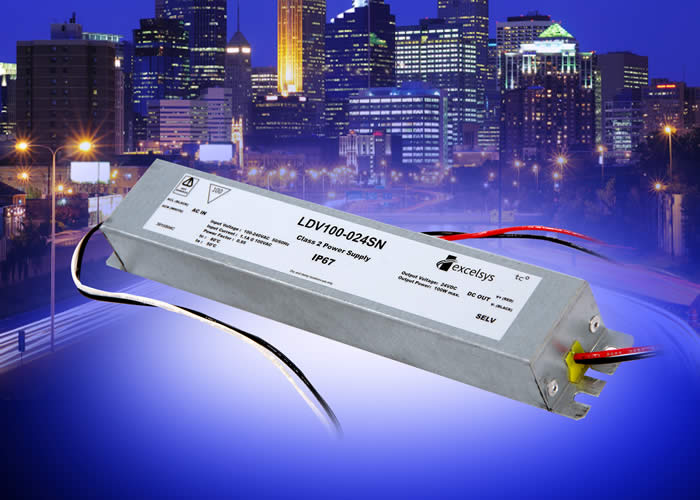 The first two products in this new family are the LDV075-024SN, offering a 24V/3.125A output and LDV100-024SN rated at 24V/3.830A both measuring just 28mm high x 40mm wide. Additional output voltage and current models are set to follow soon extending the orange from 60W to 200W output power.
Standard features include a universal input over the range 90-264VAC, constant output voltage, typical efficiency of 91%, IP67 rated LED Class 2 device to UL 1310, typical power factor of 0.95, over current, over voltage, short circuit and over temperature protection. All Excelsys LDV products carry a 5 year warranty.