The MPS's MP28258 is a 3A, 20V fully-integrated, synchronous, switch-mode, step-down converter in an ultra-small 2×3mm QFN package. The MP28258 is ideal for converting power from a wide 4.25V-20V input range to a 0.815V-13V output range with load current of up to 3A. It targets point-of-load designs for a wide range of space-constraint applications in consumer, storage, and networking.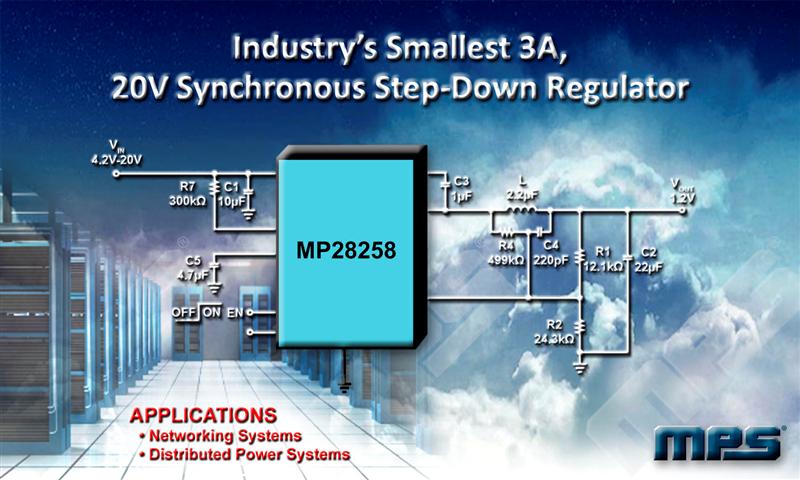 The MP28258 features adaptive constant on-time (COT) control method, integrated power FETs with low on-resistance RDS(ON), and power-good indicator. Adaptive COT control eliminates complicated loop compensation to simplify design and increase flexibility with output capacitor selection. It also provides ultra-fast transient response and high light-load efficiency. With low RDS(ON) and MPS's proprietary switching loss reduction technique, the MP28258 achieves up to 95% peak efficiency at 12V input and 5V output.
The MP28258 is available in volume from MPS and its distributors. Retail price for 1000 pieces is $1.49 each.