Oxford Nanopore Technologies presented high performance electronic devices GridION and MinION for DNA sequencing. It will be a commercial product with highly disruptive features including ultra long read lengths, high throughput on electronic systems and real-time sequencing results. Oxford Nanopore intends to commercialise GridION and MinION directly to customers within 2012.
Oxford Nanopore's GridION system consists of scalable instruments (nodes) used with consumable cartridges that contain proprietary array chips for multi-nanopore sensing. Each GridION node and cartridge is initially designed to deliver tens of Gb of sequence data per 24 hour period, with the user choosing whether to run for minutes or days according to the experiment. Each cartridge is designed for real-time sequencing by 2,000 individual nanopores at any one time. Alternative configurations with more processing cores will become available in early 2013 containing over 8,000 nanopores.

The GridION node
Nodes may be clustered to computing devices, allowing users to increase the number of nanopore experiments being conducted at any one time if a faster time-to-result is required. For example, a 20-node installation using an 8,000 nanopore configuration would be expected to deliver a complete human genome in 15 minutes.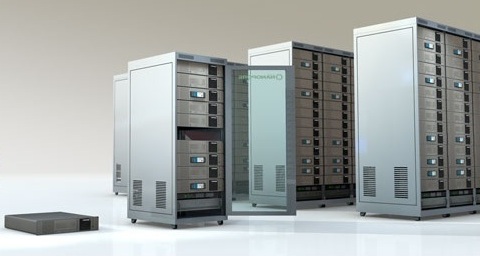 The GridION system
Each GridION node contains all the computing hardware and control software required for primary analysis of data as it is streamed from each nanopore, resulting in full length real-time delivery of complete reads so that the user can perform secondary analyses as the experiment progresses. This allows the user to pre-determine an experimental question and continue the sequencing experiment until sufficient data have been accumulated to answer the question and move on to the next experiment.
Oxford Nanopore has also miniaturised these devices to develop the MinION; a disposable DNA sequencing device the size of a USB memory stick whose low cost, portability and ease of use are designed to make DNA sequencing universally accessible. A single MinION is expected to retail at less than $900.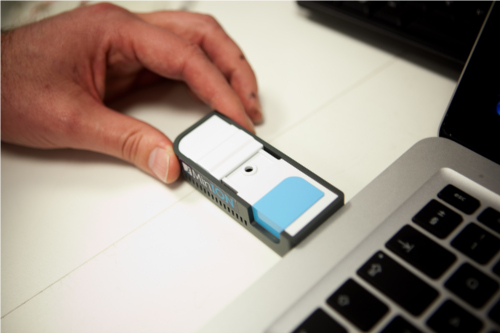 Portable sequencer MinION