Small-Footprint Module Incorporates Power Amplifier, Path Coupler and Antenna Switch Technology with Low Current Consumption
Avago Technologies announced a highly efficient front-end module for WiFi access points. The new AFEM-S105 module integrates a power amplifier, directional coupler, and SPDT antenna switch in a small-footprint 3.2 by 3.2 by 0.6 mm package. The power amplifier is optimized for IEEE 802.11 a/n WiFi modulation, helping the module streamline design of mobile and fixed wireless data applications in the 5.15 to 5.85 GHz frequency range.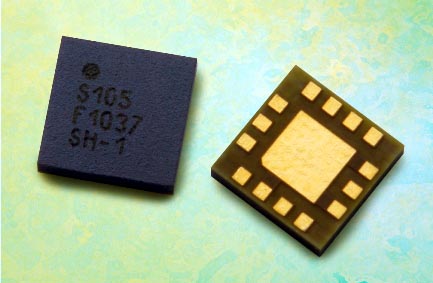 Avago front-end modules integrate multiple high-performance technologies to reduce PCB board footprint and simplify design. The AFEM-S105 module leverages the company's proprietary 0.25 µm GaAs enhancement-mode pHEMT process technology to achieve robust RF performance across voltage and temperature levels, as well as low current consumption. The module exhibits flat gain and good match while providing linear power efficiency to meet stringent 802.11a/n mask conditions.
Additional AFEM-S105 Product Features
All RF ports matched to 50 ohms for simplified design
High Tx - Rx switch isolation
Gain of 28 dB
Stable under all loads or conditions
Meets FCC 15.205 emission requirements at 15 dBm
U.S. Pricing and Availability
The AFEM-S105 front-end module is priced at $2.00 each in 10,000 piece quantities. Samples and production quantities are available now through the Avago direct sales channel and via worldwide distribution partners.