Dylan McGrath
EE Times
Atmel Corp. said this week that its board of directors has accepted an unsolicited bid to acquire the company from Microchip Technology Inc. and plans to terminate a previous agreement to be acquired by UK-based Dialog Semiconductor plc.
In December, Microchip made an unsolicited offer to acquire Atmel for $8.15 per share, or roughly $3.8 billion. Atmel agreed in September to be acquired by Dialog in a cash and stock deal that was originally valued at $4.6 billion. However, the offer's value has declined along with Dialog's share price.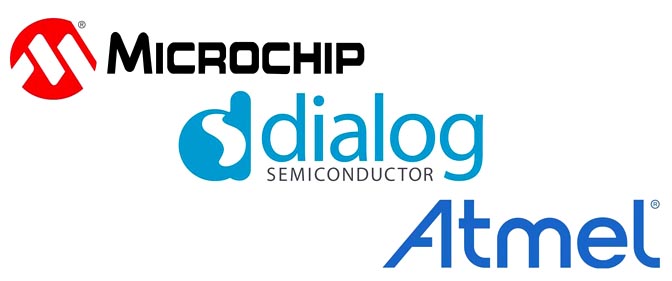 Atmel said this week that it notified Dialog's board of directors that it intends to terminate the deal. Atmel said it would consider a counter offer from Dialog, but Dialog said in a statement that it is not going to revise its proposal.
"We have concluded that it is not in the best interests of our shareholders to increase the offer price for Atmel," said Jalal Bagherli, Dialog's CEO. "We believed the acquisition was the right strategic decision for us, and we are disappointed that it did not come to fruition."
Atmel said it would pay Dialog a previously agreed up $137.3 million break up fee.
Bidding wars for semiconductor companies have grown increasingly common with the acceleration of industry consolidation over the past year. In 2015, the value of mergers and acquisitions announced in the semiconductor industry topped $105 billion, more than eight times the average annual value of acquisitions by semiconductor companies over the past five years, according to market research firm IC Insights Inc.
Last year, Microchip acquired analog chip vendor Micrel for $14 per share, or roughly $839 million in total.
Also this week, Atmel reported its preliminary results for the fourth quarter of 2015. The company said revenue for the quarter was roughly $261 million to $262 million, falling short of the firm's estimate that revenue for the quarter would be between $266 million and $286 million. Atmel blamed the short fall on weaker than expected billings, primarily in Asia, as distributors reduced inventory levels due to uncertainties associated with the acquisition process.