NXP Semiconductors introduced the newest addition to the QorIQ processor family with the LS1046A processor, which is the industry's lowest power quad-core ARM Cortex-A72 based device. The product combines extreme power efficiency with the QorIQ portfolio's signature scalability and breadth.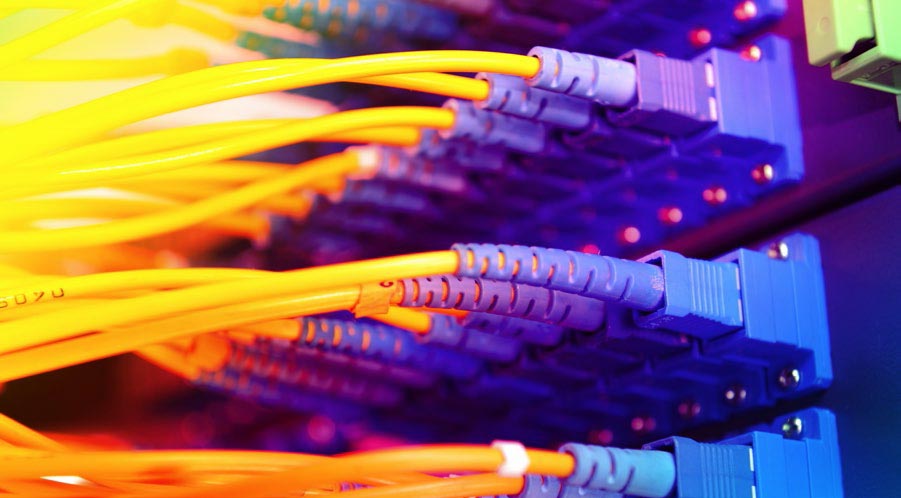 These characteristics deliver compelling benefits for the industrial, enterprise router/switching and CPE/vCPE markets. Family-wide software and pin-to-pin compatibility make it easy for network equipment manufacturers to upgrade the performance of existing designs to meet the rapidly changing needs of today's new virtual networks.
As traffic to the home and small office increases exponentially, the LS1046A is an ideal choice for CPE and vCPE markets, with its two 10 GbE ports, outstanding CPU and packet performance and low 7 W power envelope. With integrated packet processing acceleration up to 2 GHz, the QorIQ LS1046A is also well suited for high performance network, storage, security and industrial applications, including enterprise routers and switches, virtual customer premise equipment (vCPE), network-attached storage products, and service provider gateways.
Offering four times the performance of previous generation QorIQ LS1 series processors, the QorIQ LS1046A is available in a 23 × 23 mm package and is compatible with NXP's QorIQ LS1023A, LS1043A and LS1088A SoCs, making it easy to scale performance among 64-bit ARM designs – from dual Cortex-A53 cores through to quad Cortex-A72 core processors. Hardware and software compatibility reduces costs and speeds time-to-market, making it easy to reuse existing code and design elements.
The QorIQ LS1046A offers performance above 32,000 CoreMarks®, and integrates 10 GB Ethernet, PCIe Gen. 3, SATA 3.0, USB 3.0 and QSPI interfaces.
Key features include:
Four ARM Cortex-A72 cores
2 MB L2 cache
Packet processing acceleration
Integrated security engine
ARM TrustZone® and NXP QorIQ trust architecture
Rich connectivity:

Two 10 Gigabit Ethernet controllers
One 2.5 Gigabit Ethernet controller
Four 1 Gigabit Ethernet controllers
Three PCIe® 3.0 Controllers, x4, x2, x1
Three USB 3.0 with integrated PHY
SATA 3.0 controller
Quad SPI

Support for hardware-based virtualization
Availability
Initial availability for the QorIQ LS1046A is set for Q3 2016.