Murata Manufacturing Co., Ltd. has introduced the DMH Series, the world's lowest profile 0.4 mm supercapacitor. The product is for peak power assist, as required in wearables applications and various other devices. Production starts in February 2017.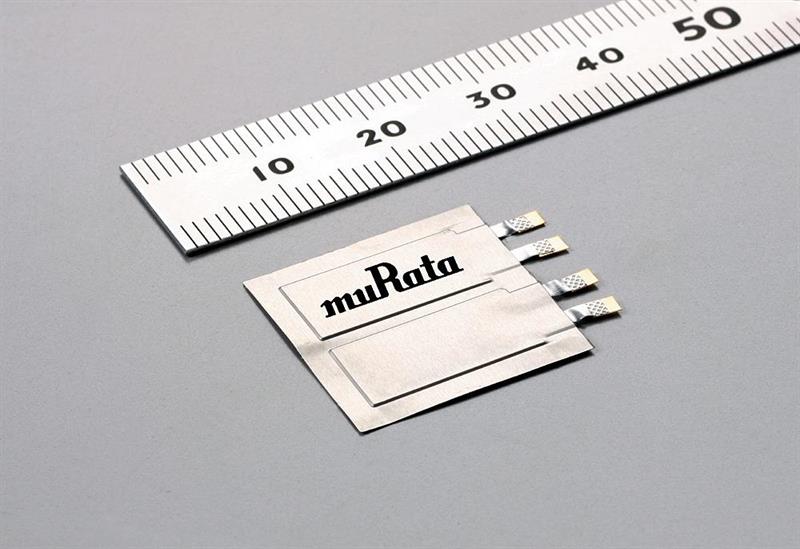 A supercapacitor has over 100 times the capacity of ceramic capacitors and electrolytic capacitors, and it is a storage device with a longer work life than ordinary secondary batteries. Murata supercapacitors are small in size while having world-leading low ESR. By using the capacitor for peak power assist in small electronics, the product contributes to increased output and power stability as well as functional improvement of the device.
The currently launched DMH Series accommodates use in limited space, and it is ideal for use in various wearable devices, mobile electronics, smart cards, electronic paper devices, and similar applications.
Features
Low profile design (0.4 mm), ideal for the thinnest devices.
4.5 V is ideal for peak power assist with lithium-ion batteries.
35 mF, 300 mΩ large capacity and low ESR enables peak power assist in tens of milliseconds, with 1 A for example.
Discharge Characteristics Example (DMHA14R5V353M4ATA0, nominal capacity 35 mF).
Electrical Properties
Part Number: DMHA14R5V353M4ATA0
Nominal Capacity: 35 mF
Rated Voltage: 4.5 V
ESR@1 kH: 300 mΩ
Operational Temperature Range: –40 °C…85 °C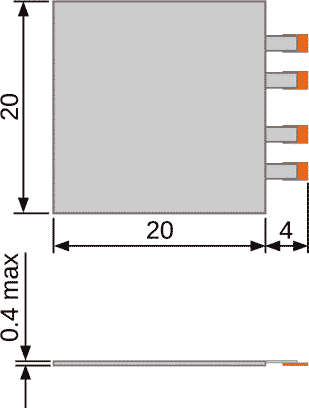 Electrical Dimensions.