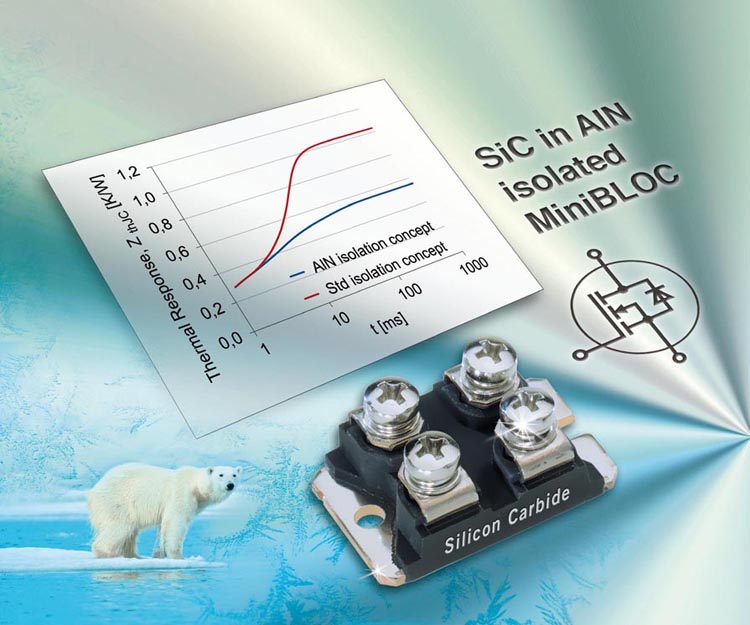 The DCG85X1200NA and the DCG100X1200NA both offer two SiC Schottky diodes with an average forward current of 43 Amps and 49 Amps, respectively, at 80 °C case temperature. Both are rated at 1200 V blocking voltage in MiniBLOCTM SOT-227 package featuring 3 kV isolation to heat sink and low thermal impedance based on IXYS' proprietary technology. Both products offer higher power density, lower assembly cost and smaller size.
Both diodes are electrically isolated from each other inside the package, allowing it to be free to connect to a common source or phase leg configuration. Additionally, the positive temperature coefficient of the forward voltage supports paralleling options for higher power applications.
Typical applications, among others, are high efficient DC-DC converters, solar inverters, uninterruptible power supplies (UPS) systems and rapid-charger solutions.