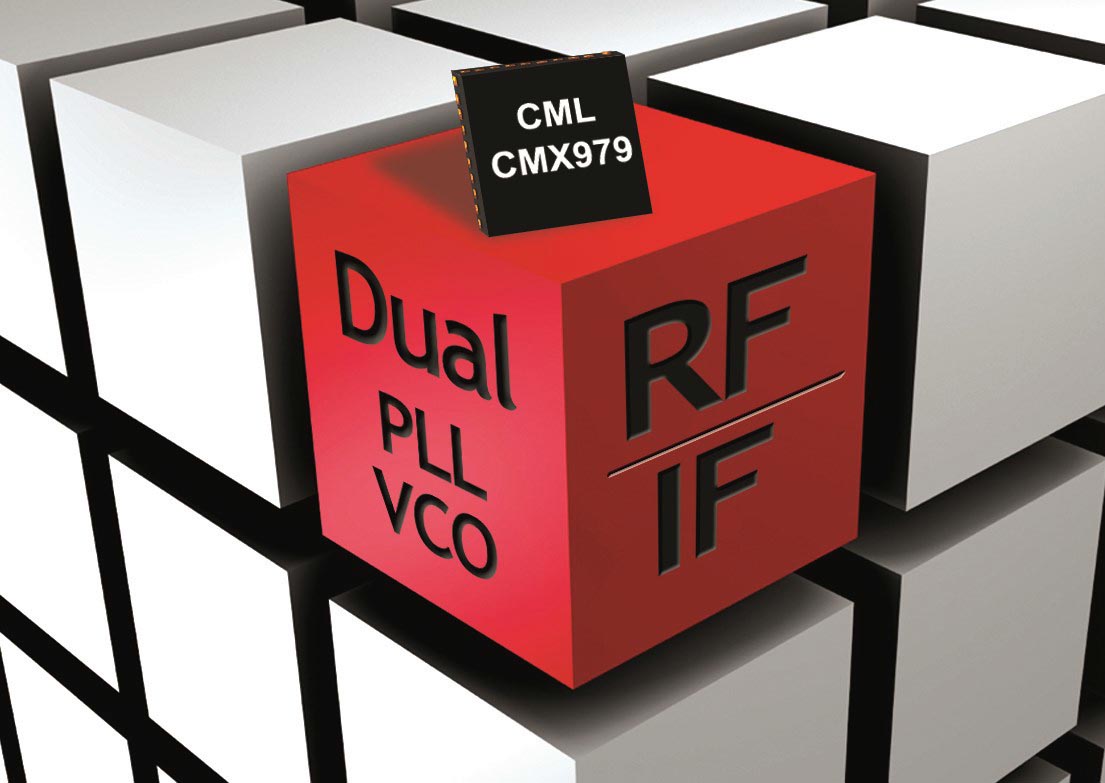 The CMX979 is a low power dual RF/IF synthesiser + VCO that provide signal generation over a wide range of frequencies. It directly supports both single conversion and super-heterodyne radio architectures and minimises the number of external components needed.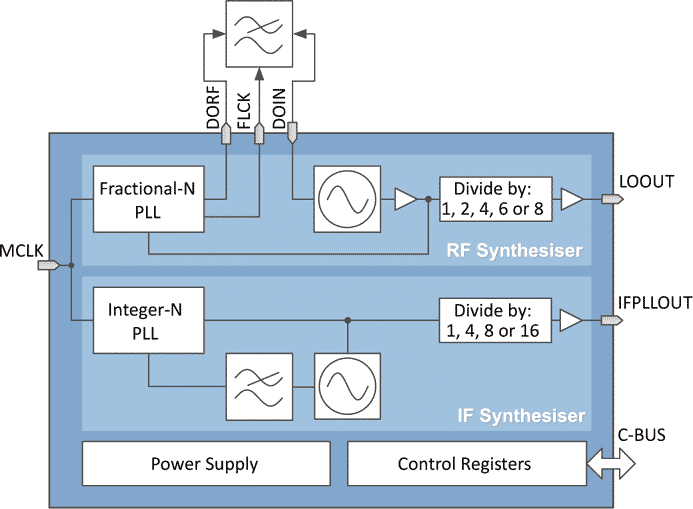 CMX979 Block Diagram.
The CMX979 provides the designer a solution to develop smaller and lower powered RF solutions due to the highly integrated nature of the product. Whilst there are many PLL/VCO solutions in the market, the CMX979 is unique in combining such a wide operating frequency range and level of integration with low power consumption. Most other integrated solutions are only single synthesisers and so require a second synthesiser to be placed on the PCB in many applications.
The RF synthesiser operates over the range of 2.7 - 3.6 GHz with a fully-integrated VCO and PLL and is capable of operating in frequencies in the range of 338 MHz to 3.6 GHz via a configurable output frequency divider.
The IF synthesiser is an integer-N type and operates over the range of 500 - 1000 MHz. It includes a fully-integrated loop filter and a VCO that only requires an external inductor. A configurable output divider supports a wide range of IF output frequencies in the range 31 MHz to 1 GHz.
The CMX979 has been designed to trade power consumption against phase noise performance and is therefore targeted towards low power and low cost RF solutions. It also features on-chip VCO calibration for both synthesizers to ensure consistent performance across temperature and supply voltage variations, together with calibration monitoring and reporting to allow full user control if needed.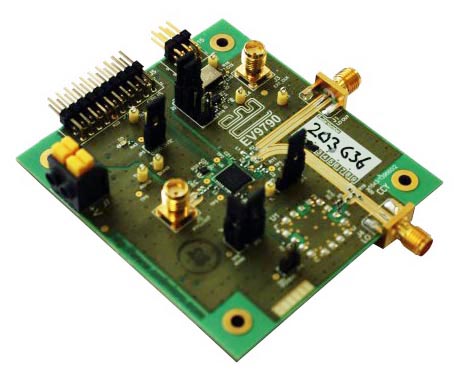 EV9790 - evaluation kit.
The CMX979 is available in a small 6×6 mm VQFN package.