Ultra-Low Power Consumption Voltage Detection IC with MOSFET
AKM » AP4410BEC
In Energy Harvesting power management circuits which convert small energy obtained from the surrounding environment into electric power, it's necessary to minimize the current consumption. Likewise, quiescent current suppression is very important in cell monitoring circuits and electric storage devices, such as small lithium ion batteries or LIC/EDLC's used in wearable devices that require long battery life.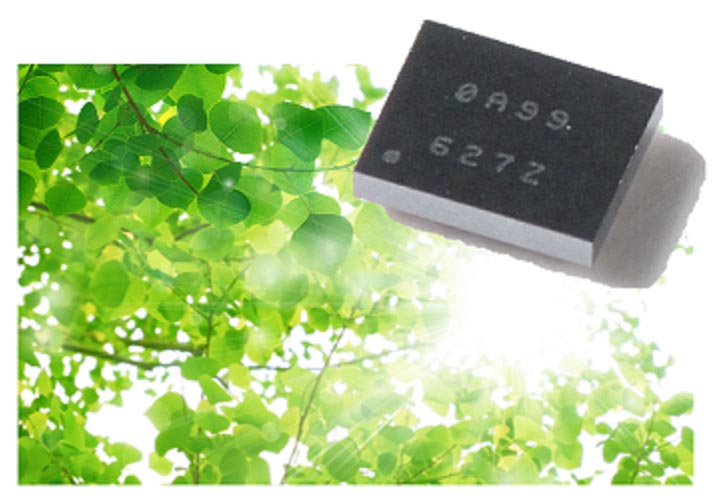 Asahi Kasei Microdevices Corporation, (AKM), has developed a highly accurate CMOS voltage detection IC, the AP4410BEC in response to this demand. It integrates a voltage detection circuit and P-FET to control an external device and 2 N-FET channels, (individual channels controlled via logic), while featuring the world class ultra-low power consumption of 26 nA (Typ.) Samples of the AP4410BECSJ and AP4410EBCJT are available now.

Block Diagram of Each Channel.
Features
Ultra-low Power Consumption
The AP4410BEC has low operation current of 26 nA (Typ.) Therefore, voltage detection circuits with low current consumption can be designed with the AP4410BEC.

Support Wide Hysteresis
Both over-discharge and overcharge protections can be designed since the AP4410BEC has wide detection voltage range.

Ultra-small Package
The AP4410BEC is housed in a 20-pin WLCSP (1.955 × 1.555 mm), ideal for space saving small printed circuit boards.
Main Specifications
Wide Detection Voltage Range (Product Option);

Detection Voltage High Threshold (VDETH) 1.8 to 4.4 V
Detection Voltage Low Threshold (VDETL) 1.7 to 4.3 V

Ultra-Low Power Consumption: 26 nA/Channel (Typ.)
Detection Accuracy: ±35 mV
Power Supply: 1.2 to 5.5 V
Response Speed: 500 µs (Max.)
Operation Temperature: –40 °C to 85 °C
Package: 20-pin WLCSP (1.955 × 1.555 mm, 0.4 mm pitch)
Applications
Power control for Energy Harvesting Devices
Monitoring charging capacitors such as Lithium-ion Capacitors (LIC) and Electric Double Layer Capacitors (EDLC)
Protection for Lithium-ion Battery (LiB) for Wearable Devices
You may have to

register

before you can post comments and get full access to forum.
News on theme:
RadioLocman on the Social Web: