active-semi releases its first buck-boost devices, the I2C programmable output buck-boost converter ACT5101, the fixed output buck-boost converter ACT5102, and the I2C programmable ACT2861 JEITA compliant buck-boost charger.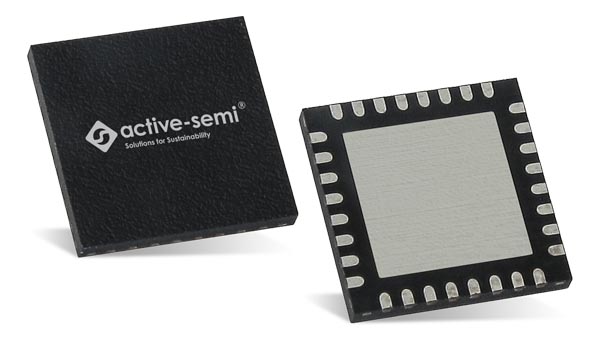 The ACT2861, ACT5101, and ACT5102 offer high efficiency, low external component count, compact solutions. With a wide input voltage range of 4 V to 29 V, the products are ideally suited for 2 to 5 series cell battery applications and industrial 12 V and 24 V systems.
The ACT2861 has been further optimized to reduce input current in shipping, shutdown, and standby for applications which are sensitive to quiescent current draw, such as battery-powered applications. The three-member product family all support OTG for QC2.0/3.0/4.0 USB PD with PPS, AFC and others.
With the advanced control algorithm and internal flexibility, the ACT2861, ACT5101, and ACT5102 enable the design of compact solutions with minimal external components. All three devices provide seamless transition between buck and boost modes providing an output free of transients and subharmonics.
The ACT2861, ACT5101, and ACT5102 allow system monitoring via I2C, and the built-in ADC can be used to read information on input/output voltages, currents, battery temperature, die temperature, and a generic input. Paired with an MCU, the ACT2861 can easily be configured to charge a multi-cell battery pack from a variety of input power sources. All three devices integrate a 100 mA LDO to provide power for the MCU and other peripheral components inside the system further reducing component count in the application.
The ACT2861, ACT5101, and ACT5102 are available in 32-pin, 4 × 4 mm QFN package.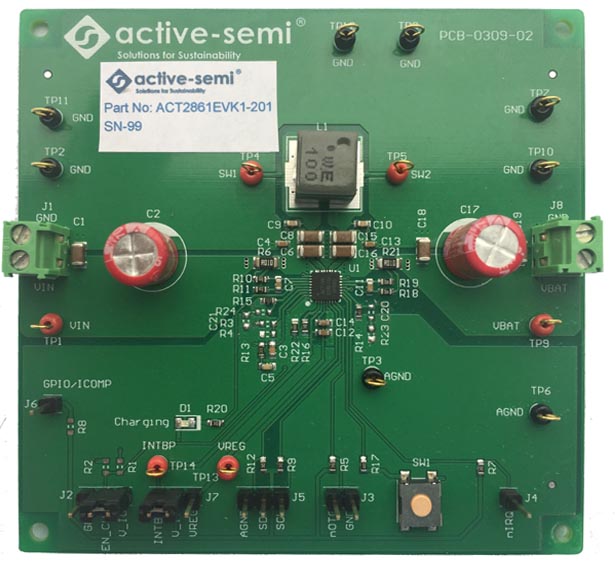 ACT2861EVK1-201 EVK evaluation kit.