Diodes Incorporated announced a 4-channel low dropout regulator AP7348 with high output voltage accuracy, high PSRR, low output noise and low quiescent current.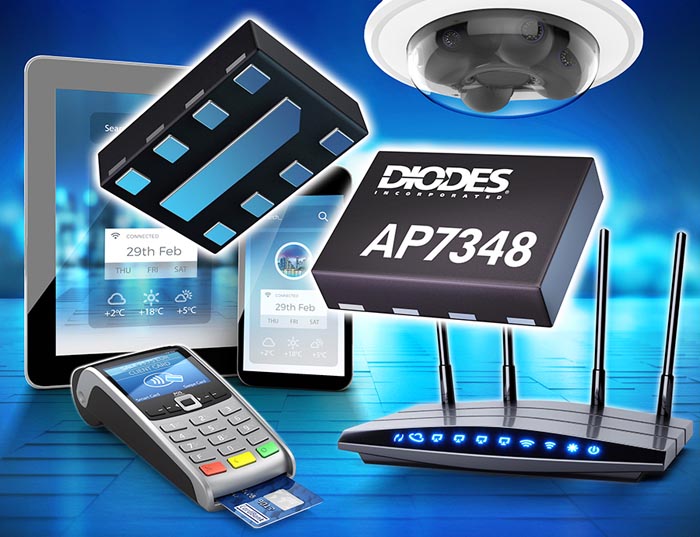 Each of the 4 LDO outputs are capable of 300 mA of current. Sub-system power requirements may change dynamically, and a large temporary current may be needed from one of the LDOs.
The AP7348 has two enable inputs with EN1 controlling both VOUT1 and VOUT3 leaving VOUT2 and VOUT4 to be controlled by EN2. During disable, the two associated channels will discharge.
The AP7348 is available in 1.2 V, 1.5 V, 1.8 V, 2.5 V, 2.8 V, 3.0 V, 3.3 V and 3.6 V fixed output voltage versions.
It is available in a X1-DFN1612-8 (Type B) package.
Features
Low VIN and Wide VIN Range: 1.7 V to 5.25 V
Each Channel Output Current: 300 mA
VOUT Accuracy ±1%
Ripple Rejection 75 dB at 1 kHz
Low Output Noise, 60 μVrms from 10 Hz to 100 kHz
Total 4 Channel Quiescent Current is Typically 160 μA
VOUT Fixed 1.2 V to 3.6 V
Application
Smart Phone/Tablet
RF Supply
Cameras
Portable Video
Portable Media Player
Wireless Adapter
Wireless Communication