Implements great signal mode transfer characteristics
Compact, low-profile and operates in a wide temperature range from –40 °C to +150 °C
TDK Corporation announces the development of its new ACT1210D Series common- mode choke for automotive CAN-FD, which will began mass production in April 2021.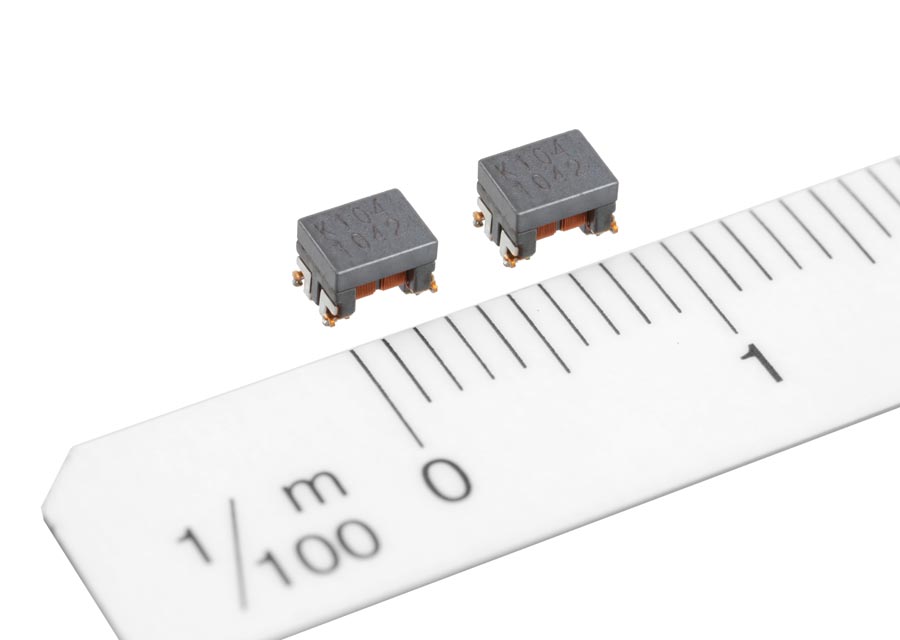 Automotive LANs are roughly categorized into 4 systems such as body, safety, powertrain and multimedia/information and telecommunications. This product supporting CAN and CAN-FD enables a fivefold data transmission speed of 5 Mbps. Currently, CAN is the most widely used standard for body and other systems, keeping a maximum data transmission speed of 1 Mbps.
While meeting the demands of CiA and IEC standards, the ACT1210D Series common-mode choke also boasts a compact low-profile body (3.2 (L) × 2.5 (W) × 2.5 mm (H)) and noise suppression capabilities. Its unique structural design provides signal mode transfer characteristics (Ssd21) that increase communication quality. The manufacturing process involves a highly automated and extremely precise winder and a wire connection method using the laser welding of metal terminals to achieve high reliability.
Key data
Common-mode Inductance @100 kHz, 100 mV: 100 ± +50%/-30% μH
DC resistance max.: 3 Ω
Insulation resistance min.: 10 MΩ
Rated current min.: 115 mA
Rated voltage max.: 80 V