AVR programmer Olimex AVR-PG1
AVR-PG1 - Serial port (RS232) PONY PROG compatible AVR programmer with STKxxx 10 pin ICSP connector.
Detailed Description
AVR-PG1 is the most simple and inexpensive AVR programmer on the market.
It works with the great free AVR programming software made by Claudio Lanconelli - the Pony Prog you can always look at the list of the supported devices on this link as it grows every month.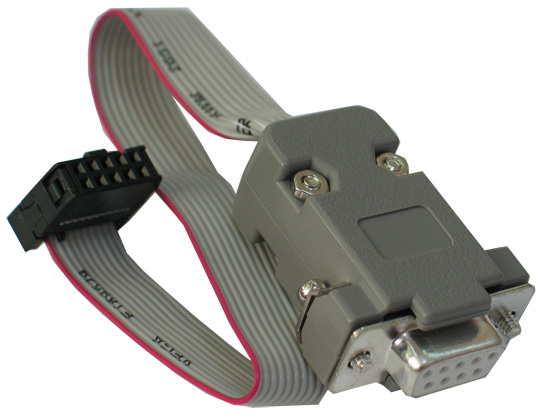 FEATURES:
connects to PC via RS232 port (note it will not work with USB-RS232 converters!)
no need for external power supply as it takes the power supply from target board.
uses Atmel's 2×5 pin ICSP connector layout
dimensions 45×30 mm (1.7×1.2") + 20 cm (8") cable
Schematic diagram AVR-PG1 programmer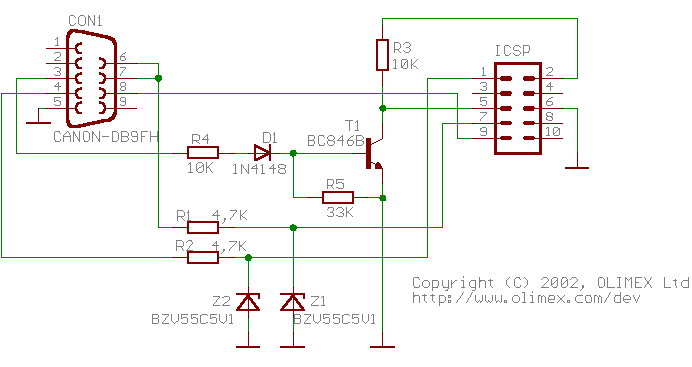 Other Names:
AVRPG1B, AVRPG1, AVR PG1B, AVR PG1, AVR-PG1B AVR-PG1, AVR-PG1B AVR-PG1