Richard Comerford
Examining one category – ambient-light sensing – represented by one of last January's Product of the Year award winners, demonstrates how quickly some technology fields can alter course. Right after the awards were chosen, Vishay Technology unveiled the VCNL4000 proximity and ambient-light optical sensor, which was the first device to combine an IR emitter, PIN photodiode, ambient-light detector, signal-processing IC, and 16-bit ADC – all in a 3.95 x 3.95 x 0.75-mm leadless surface-mount package. It was designed to simplify design in a wide variety of applications: smartphones, GPS units, digital cameras, laptops, as well as other devices and displays.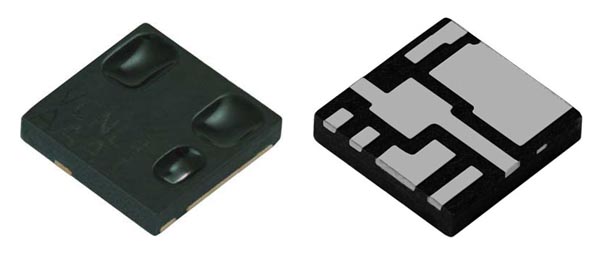 Vishay Technology's VCNL4000 proximity and ambient light sensor
By putting all the required circuitry in one device, the sensor eliminated the requirement for light barriers and optical alignment of the IR emitter and photodiode, not to mention the need for multiple separate sensors. Further, the device's ambient-light PIN photodiode offered sensitivity very close to that of the human eye, with a 16-bit dynamic range for light detection from 0.33 lux to 22 klux. Units could be had for $1.20 each in reels of 1,800.
More recently, Texas Advanced Optoelectronic Solutions (TAOS, now a part of austriamicrosystems) aimed at mobile devices and other consumer electronics with its TSL2772 digital ambient-light sensors (ALS) and proximity detector. The sensor was designed to create the widest dynamic operating range so as to adapt to all lighting conditions, providing ALS and proximity detection operation in environments over 60 klux.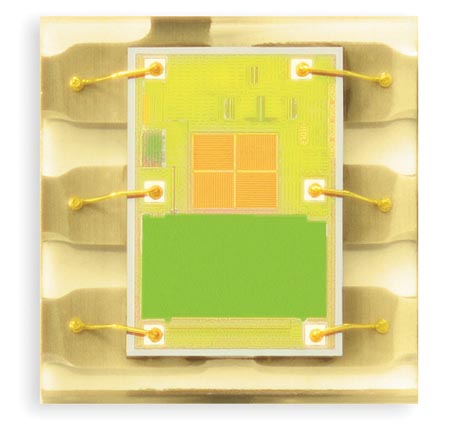 TAOS's TSL2772 digital ambient light sensor and proximity detector
The units have programmable gain modes, including a reduced gain mode, to enable improved dynamic range. Proximity detection enhancements consist of increased SNR performance and a programmable register to compensate for optical signal crosstalk. Power management is improved with an automatic power-down mode after interrupt, which provides a "run-once" capability.
The sensor – which incorporates an IR LED current-limited driver, ADC, interrupt capability, and flexible programming to address different applications – can operate behind spectrally distorting glass regardless of the lighting source (e.g., sunlight, fluorescent) and intensity. Priced at $1.07 each in quantities of 1,000, the parts became available this quarter.
So rapid developments can sometimes overshadow what appears to be a winning product, making it simply a signpost on the road to the future.