Beebom
6. MinnowBoard MAX ($145)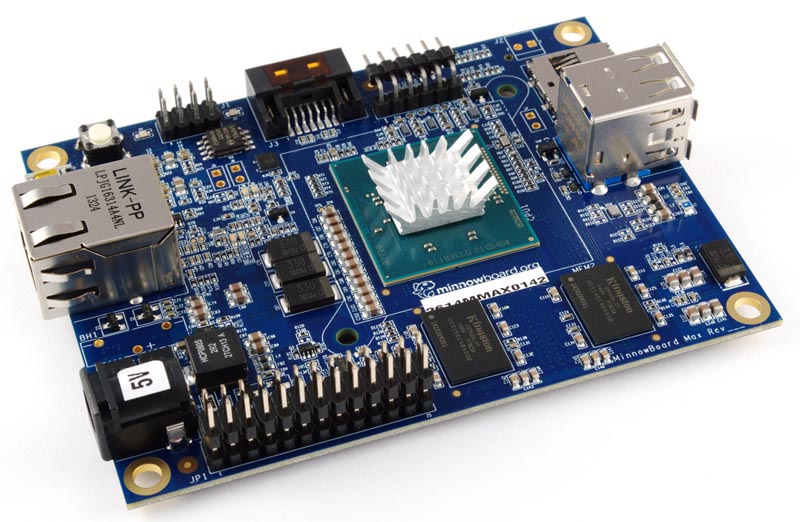 There are actually two versions of the MinnowBoard MAX available; a $140 version and a $100 version. The extra $40 gets you 2 GB of RAM instead of 1 GB, but both versions include a 1.33 GHz dual-core processor, Intel graphics with HDMI out, a microSD port, two USB ports, a SATA2 hard drive connection, and an Ethernet connection.
While it isn't the best deal out there – the UDOO boards offer a lot more for the price – the forthcoming expansion boards (known as "lures") could make this a contender for some developers out there. The fact that it offers a hard drive connection could also be very appealing to many potential users, as this is something you don't get with the Raspberry Pi and many other single-board computers.
7. ODROID-XU4 ($120)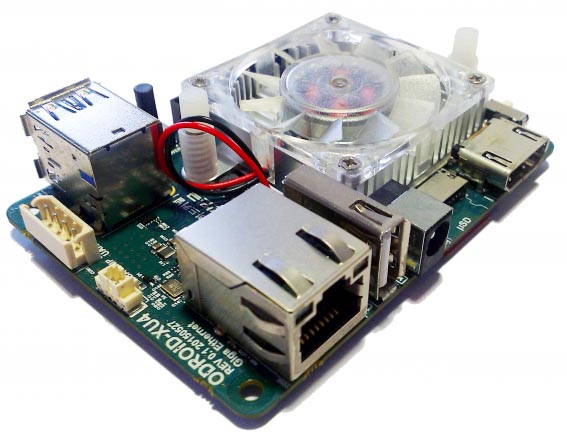 Another great board from ODROID, the XU4 packs a lot of power – it's one of only two boards on this list to offer a 2 GHz, eight-core processor (over twice as fast as the Pi!), and it costs a whole lot less than the other option. Combining this with USB 3.0 ports means you can actually use this little board for doing some pretty powerful computations. There's so much power, in fact, that the XU4 requires an onboard cooling fan instead of a simple heatsink.
2 GB of RAM, three USB ports, a microSD port, gigabit Ethernet, and an HDMI port round out this very nice microcomputer and make it a really great value. The board can run Linux or Android, including the latest Android 5.0. And you can easily expand it with some cool add-ons from ODROID.
8. pcDuino4 STB ($25)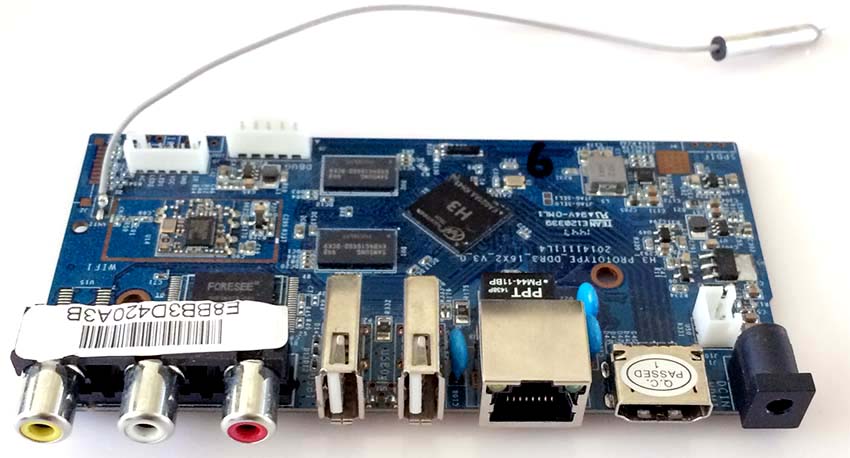 One of the most common uses for the Raspberry Pi is as a media center manager, using systems like Kodi (by the way, be sure to get the best out of Kodi with our list of great add-ons). If all you want is a way to interface with your media and your TV, the pcDuino4 is a great way to do it. It's a very small board without many bells and whistles; 1.6 GHz quad-core processor, Mali GPU, 1 GB of RAM (shared with the GPU), 8 GB of onboard storage, a Wi-Fi module, and the ability to put out HD and 4K video via the HDMI port.
The pcDuino4 comes with a remote that you can use with the IR receiver to control your media, and an enclosure is even included in the next-to-nothing cost. There's also an AV output if you're looking to use it on an older TV. All in all, if you're looking for a single-board computer for a set-top box, it's going to be tough to beat the super low cost of the pcDuino4.
9. Banana Pi ($35)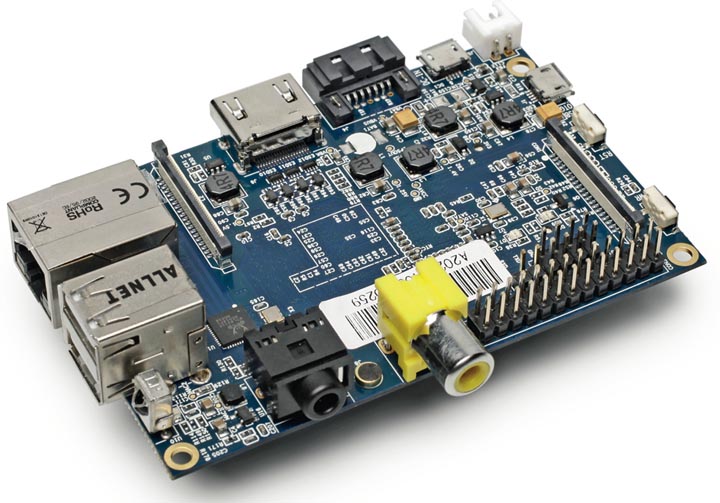 Very similar to the Raspberry Pi, the Banana Pi single-board computer can even run a Raspberry Pi image, making your computer think that it actually is a Raspberry Pi. Other than a different name, it brings some pretty familiar stats to the table: 1 GHz quad-core processor, 1 GB RAM, HDMI port, gigabit Ethernet port, SATA port, and 3 USB ports. Again, if you want to add a hard drive to your board, the Raspberry Pi won't do it – so the Banana Pi might be a better bet.
Banana Pi markets this board as a great introduction to building your own computers, and the versatility of the board certainly makes it a good option for beginners. While not quite as cheap as some other options, it's near the bottom of the cost scale, and there are plenty of projects documented out there that you can use to get started (I recommend checking out Project Banana Pi).
10. Cubieboard4 ($144)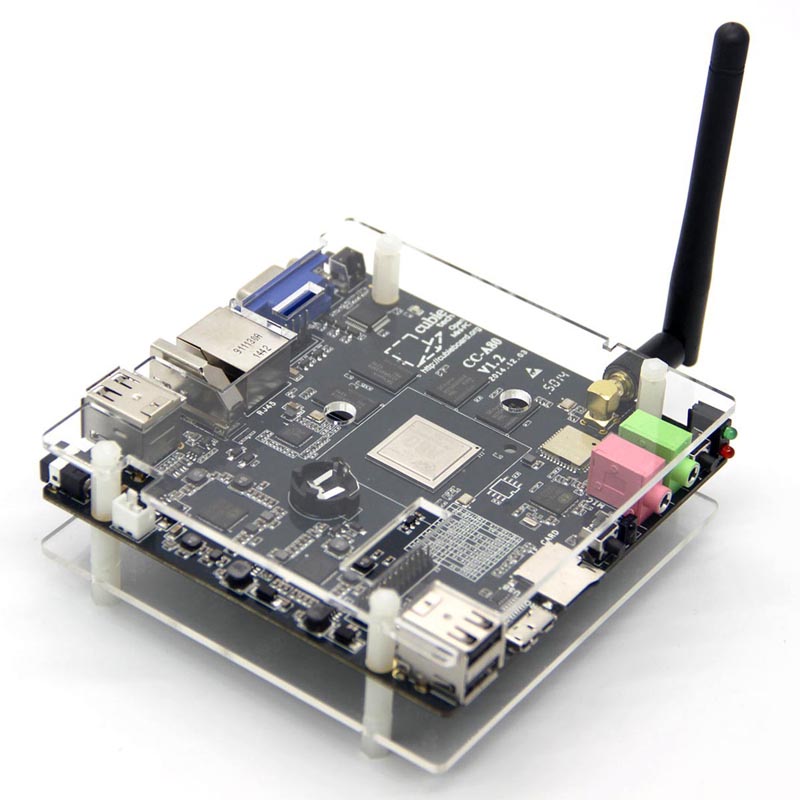 With one the largest price tags in this list, you'd expect the Cubieboard4 to deliver some serious performance – and it does. A 2 GHz eight-core processor is supplemented by 2 GB of RAM, up to 64 GB of onboard storage, 1080p and 4K output, built-in 300 Mbps Wi-Fi, Bluetooth 4.0, and a clear plastic case. If you want to do something with a single-board computer, you can probably do it with the Cubieboard.
The ability to support 4K video means this board could be a great media center manager, but the 2 GHz processor could be put to much better use for games, automation, or other imaginative projects. While Cubieboard is rather new, and their documentation and example projects are lacking, if you're confident in your skills, this could be a great board. Much like the Radxa Rock, the Cubieboard sets itself apart from the Raspberry Pi with significantly more powerful components, from the processor to the Wi-Fi.
A Whole New World of Single-Board Computers
Many people think that the Raspberry Pi is the only single-board computer out there, but there are so many more options. From ultra-cheap boards that work best as media center managers to more expensive ones that can power games and screens, any budding developer or home tinkerer can find a board that fits their needs.
Two boards that deserve honorable mention in our list of Raspberry Pi and Pi 2 alternatives are the C.H.I.P., a $9 computer that runs LibreOffice and lets you surf the web over Wi-Fi, and the Onion Omega, a single-board computer that's only 25% of the size of a Raspberry Pi. It's tiny, it's connected to the cloud, and it lets you use high-level programming languages. It's going to be a smash hit.