A groundbreaking extension of Seeed's internal supply chain, the new Shenzhen Open Parts Library provides over 10 times more parts to be used with the Seeed Fusion PCBA service, enabling PCB manufacture, components procurement, and assembly from just 7 working days for a wider range of projects.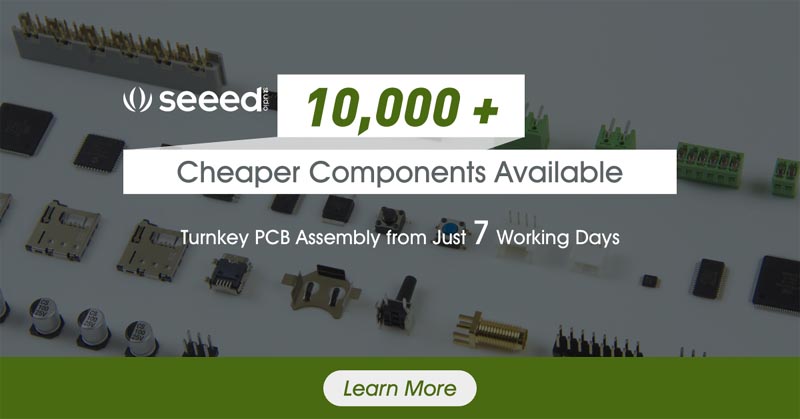 Seeed Studio began offering it's Fusion online manufacturing services to customers worldwide over ten years ago. As one of their star services, the Fusion PCBA service offers turnkey PCB assembly that utilizes Seeed's industry connections and supply chain experience. Not long after, Seeed introduced the Seeed Open Parts Library (or OPL), a complimentary selection of in-stock parts to drastically reduce the PCBA production time from 20 working days to just 7. However, the selection of parts was limited and therefore, limited in its effectiveness. To remedy this, Seeed Fusion is now proudly introducing the Shenzhen OPL.
Unlike the Seeed OPL, the Shenzhen OPL reaches out to local resources as opposed to maintaining internal stock. By working with the Silicon Valley of Hardware's largest components distributor, HuaQiang, of the famous electronics markets of HuaQiangBei, Seeed is able to expand the OPL to orders of magnitude more, allowing more and more customers to benefit from the faster production time and lower costs.
Instead of choosing to import parts, which constitute of much of the waiting time in turnkey PCB Assembly, by choosing to source all parts locally, Seeed is able to reduce the production time by almost a two-thirds. In addition, there are no import costs or tariffs to pay and fewer sourcing issues.
HuaQiang supplies millions of local and international engineers, electronic enterprises, scientific institutions and more, and has established long-term strategic partnerships with factories and other local distributors. By working directly with them, they are able to offer much lower costs and guarantee the authenticity of materials.
With the cooperation with HuaQiang, Seeed is able to provide live stock updates, complete specifications, including datasheets and images for all components in the Shenzhen OPL.
Currently, the Shenzhen OPL offers over 5000 resistors, 800 capacitors, 1300 semiconductor devices, 1300 connectors and much more. And this is just the first step. In the coming year, Seeed hopes to expand the library further by steadily assimilating HuaQiang's expansive stock with Seeed's turnkey PCBA service.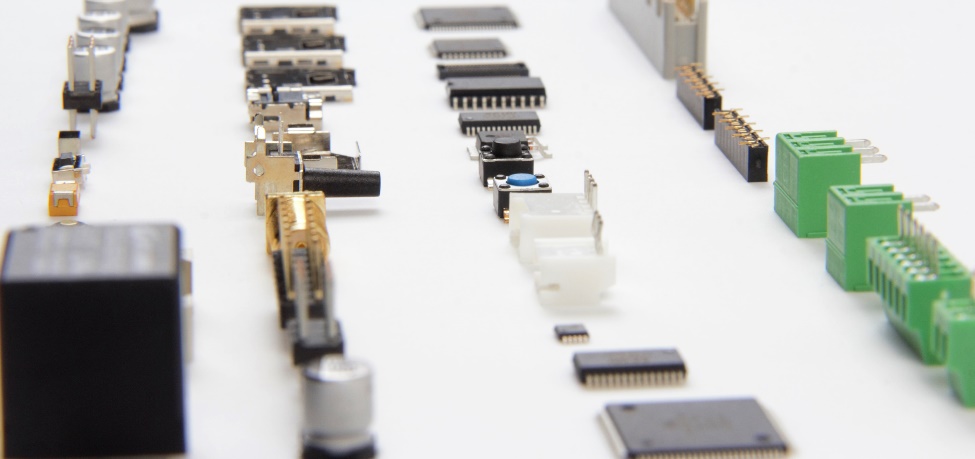 Advantages of the New Shenzhen OPL:
Even more projects can benefit from faster production times and lower costs.
Shorten product development time and get ahead of tight deadlines with faster turnkey PCBA service.
Avoid component tariffs and shipping costs by outsourcing complete device manufacture overseas.
Cut out the middlemen by getting closer to the source.
Have peace of mind by reducing supply chain issues and mishaps. If anything happens, replacements can be ordered in within days rather than weeks.
Everything in one place. View available components, datasheets, and images on Seeed's website.
Quicker quoting. OPL components can be read directly by the Seeed online BOM calculator.
Seeed's Fusion PCBA service offers a complete solution for hardware manufacture at competitive prices, starting from just $25 set-up fee and free shipping to anywhere in the world. Capabilities include rigid, multi-layer, flexible, aluminum PCB assembly, through-hole, SMT, double-sided, BGA, 0201 package, and 0.38 mm fine-pitch lead-free assembly.
In addition, the Seeed Fusion platform can provide instant online quotations via the smart BOM calculator, giving you complete quotations in seconds. Try the Seeed Fusion PCB Assembly service today and increase your productivity.
Watch more