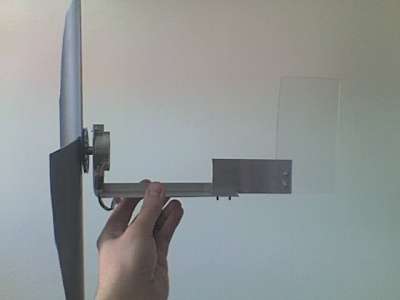 What you need:
Old scanner
Rectifier diodes (I used 8 1N4007)
1000 uF Capacity
LM7805 (voltage regulator for 5 volts)
PVC pipe (for blades)
Plastic square (for tail)
Aluminum pieces (i used alumynum, but you can use what you want)
Those scanners should have a mini fluorescent tube that can be still used in your projects, some electronic parts and the most important thing, a good stepper motor.
In my case i got a 4-phase stepper motor :)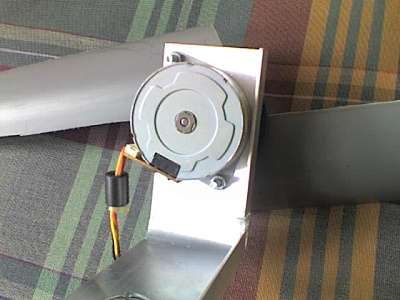 Since stepper motors generate alternate voltage you need to rectify it. Each phase must be rectified with 2 diodes, this is, 8 diodes.
The output of the rectifiers will be stabilized with a 1000 uF capacity and a 5 v voltage regulator (LM7805 in my case).
Attach some connectors to allow charging different gadgets. I added a female USB connector since my phone and mp3 use USB to charge.
Note 1: this motor can generate easily more than 5 V, but i only need 5 V by the way.
Note 2: there is an issue with the USB female connector. You need to follow the USB specifications in order to make it work. USB2 charging needs two 15 KOhm resistances on the data buses to work properly. Check comments on this instructable for more info: USB charger
Note 3: I used this free software for circuit simulation: QUCS

It lacks of some components right now, but it's great after all.
UPDATE
Still can't get usb charging on my phone. My mp3 charge ok, i think it's USB1.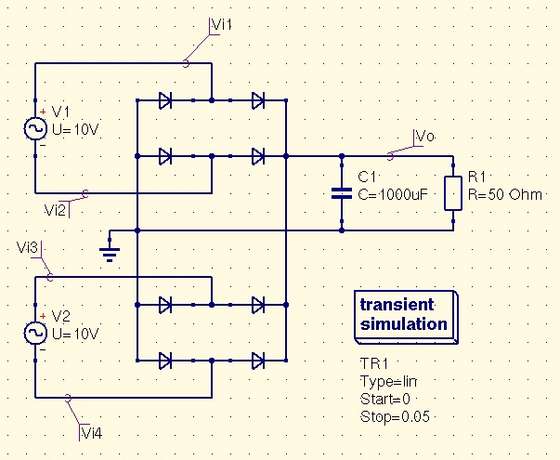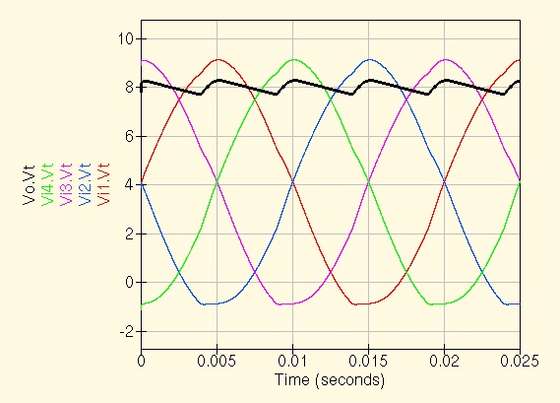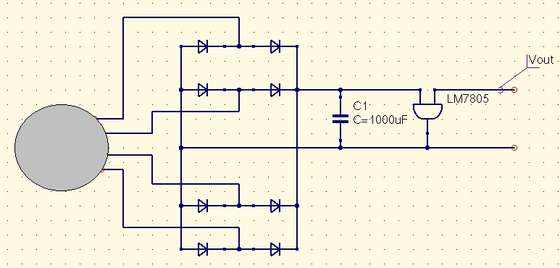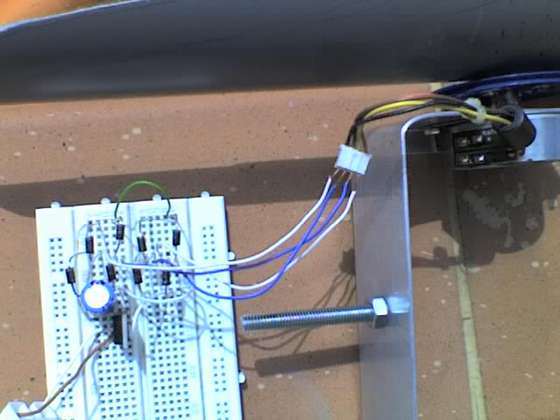 I made the blades using the Chispito instructable.
Check it now!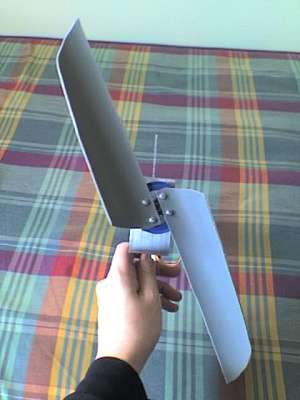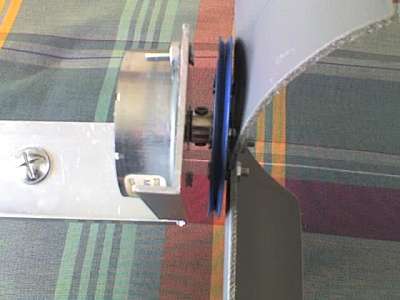 I don't have plans of the structure, since I thought it while cutting it :)
Take my photo as help.
update:
I must rebuild the rudder, since it's too small.
I'll post pics of a new one soon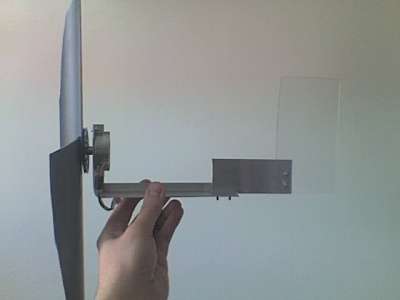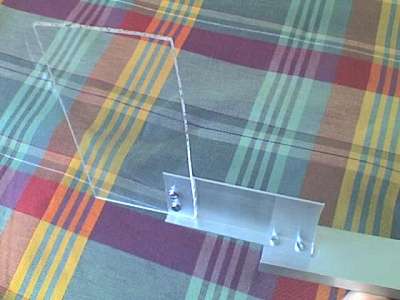 That's all. As final step, you can make a nice circuit and make some adjustments to structure/blades to give your personal touch.
Try it on a windy day and charge your phone/mp3/ipod for free :)
Note: i don't have any photos since those days there is no wind, but I promise uploading a few more.