If you are looking small flexible and cheap scope for your projects, this might be great choice. Scope is built around Atmel ATXmega32A4 microcontroller. Miniature scope is equipped with 0.96" OLED display where signals are viewed.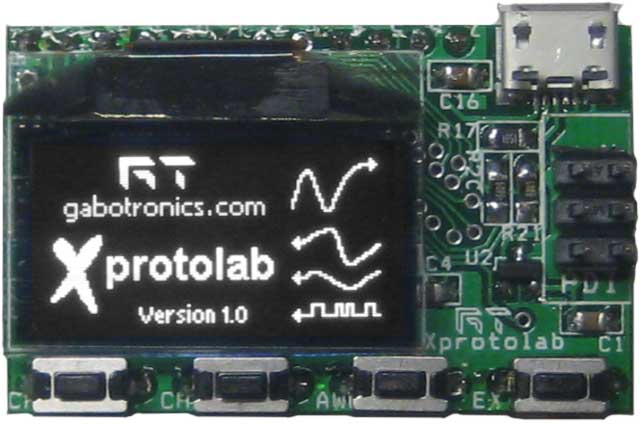 The Xprotolab is the first mixed signal oscilloscope with an arbitrary waveform generator in a DIP module. It measures only 1 x 1.6 inches, and can be mounted directly on a breadboard.
The Xprotolab is a fully featured Mixed Signal Oscilloscope (MSO) with Spectrum Analyzer and Arbitrary Waveform Generator (AWG). The Xprotolab can also be used a development board for the XMEGA AVR microcontroller.
The Xprotolab can be powered thru the micro USB port. Alternatively, the Xprotolab can be powered by connecting a 5V power supply on the 5V pin. Do not connect a 5V power supply and the USB at the same time.
Features:
Horizontal Cursors
Vertical Cursors
Automatic Average and Peak to Peak measurements
FFT and automatic search of fundamental frequency
Analog trigger and external digital trigger
One time division consists of 16 pixels. Example: 5uS / division = 5uS / 16 pixels ==> 312.5nS / pixel
One gain division consists of 16 pixels
General Specifications:
ATXMEGA32A4 microcontroller: 32KB Flash, 4KB SRAM, 1KB EEPROM.
Graphic OLED display 0.96", 128×64 pixels, wide viewing angle.
Module size: 1.60" × 1.00"
PDI interface.
4 tactile switches
Micro USB connector for power (Software USB will be a future update).
Oscilloscope specifications:
2 Analog Channels, 8 Digital Channels
Maximum Sampling rate: 2MSPS
Analog Bandwidth: 318kHz
Resolution: 8bits
Input Impedance: 1MΩ
Buffer size per channel: 256
Max. Input Voltage: +/- 10V
AWG specifications:
1 Analog Channel
Maximum conversion rate: 1MSPS
Analog Bandwidth: 66kHz
Resolution: 8bits
Low output impedance
Buffer size: 256
Max. Output Voltage: +/- 2V
Schematic Diagram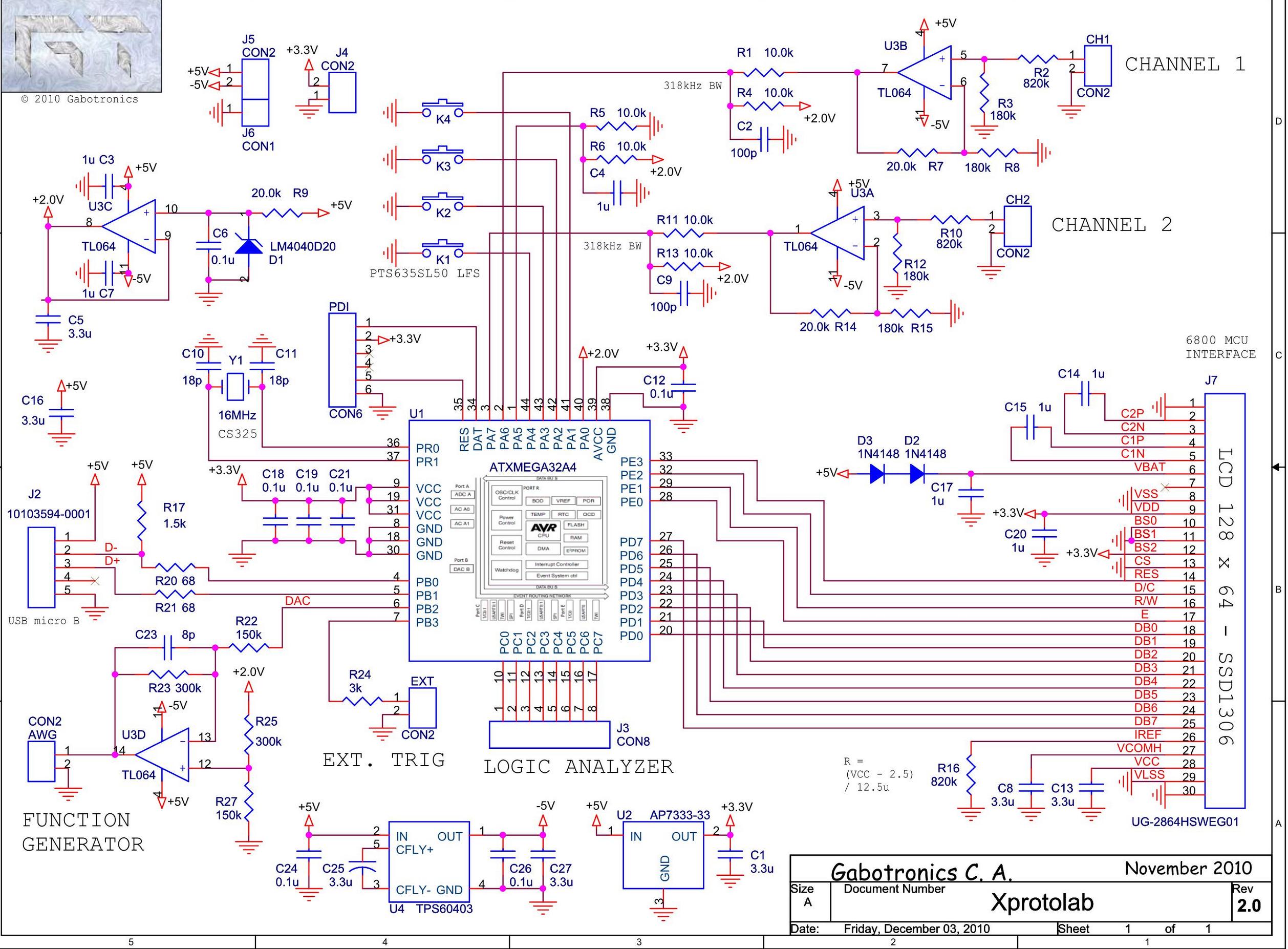 Click to enlarge
Xprotolab PCB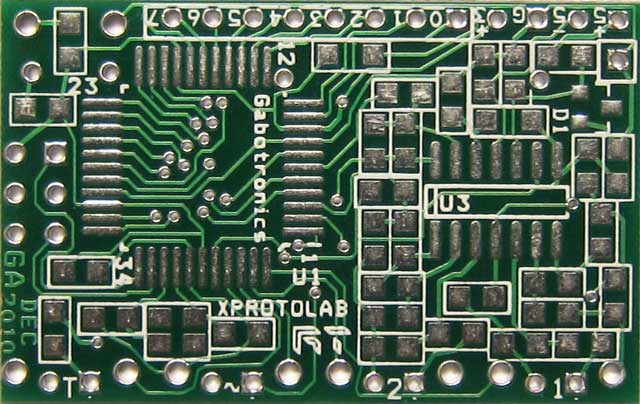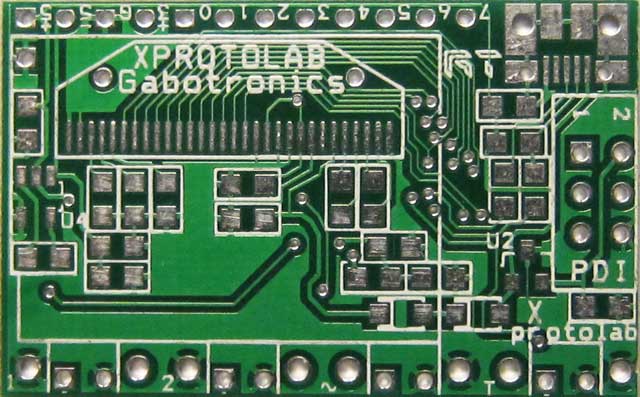 Xprotolab Overview and Demonstration
Downloads
Schematic Diagram (pdf) - download
BOM (xls) - download
Xprotolab PCB Assembly (pdf) - download
User Manual, source code and hex-file in the next part