Datasheet Allegro ACS724LLCTR-30AB-T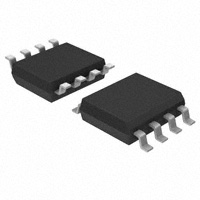 Automotive Grade, Galvanically Isolated Current Sensor IC With Common Mode Field Rejection in a Small Footprint SOIC8 Package
Documents:
Manufacturer's Classification:
Current Sensor ICs > 0 to 50 A Integrated Current Sensor ICs
Other Names: ACS724LLCTR30ABT, ACS724LLCTR 30AB T
Docket:
ACS724
Automotive Grade, Galvanically Isolated Current Sensor IC With Common Mode Field Rejection in a Small Footprint SOIC8 Package
FEATURES AND BENEFITS Differential Hall sensing rejects common mode fields 1.2 m primary conductor resistance for low power loss and high inrush current withstand capability Integrated shield virtually eliminates capacitive coupling from current conductor to die, greatly suppressing output noise due to high dv/dt transients Industry-leading noise performance with greatly improved bandwidth through proprietary amplifier and filter design techniques High bandwidth 120kHz analog output for faster response times in control applications Filter pin allows user to filter the output for improved resolution at lower bandwidth Patented integrated digital temperature compensation circuitry allows for near closed loop accuracy over temperature in an open loop sensor Small footprint, low-profile SOIC8 package suitable for space-constrained applications Filter pin simplifies bandwidth limiting for better resolution at lower frequencies
Continued on the next page. DESCRIPTION
The AllegroTM ACS724 current sensor IC is an economical and precise solution for AC or DC current sensing in industrial, automotive, commercial, and communications systems. The small package is ideal for space constrained applications while also saving costs due to reduced board area. Typical applications include motor control, load detection and management, switched-mode power supplies, and overcurrent fault protection. The device consists of a precise, low-offset, linear Hall sensor circuit with a copper conduction path located near the surface of the die. Applied curr...
RadioLocman on the Social Web: