Datasheet Toshiba TCR3DM32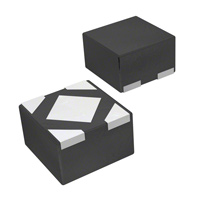 300 mA CMOS Low Drop-Out Regulator with inrush current protection circuit
Documents:
Manufacturer's Classification:
Linear ICs > Power Supply ICs > LDO Regulators
Docket:
TCR3DM series
TOSHIBA CMOS Linear Integrated Circuit Silicon Monolithic TCR3DM series
300 mA CMOS Low Drop-Out Regulator with inrush current protection circuit
The TCR3DM series are CMOS general-purpose single-output voltage regulators with an on/off control input, featuring low dropout voltage, low output noise voltage and low inrush current. These voltage regulators are available in fixed output voltages between 1.0 V and 4.5 V and capable of driving up to 300 mA. They feature over-current protection, over-temperature protection, Inrush current protection circuit and Auto-discharge function. The T...
RadioLocman on the Social Web: