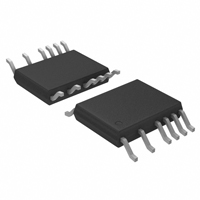 100 V Isolated Flyback Controller
Documents:
Manufacturer's Classification:
Power Management > Switching Regulator > Flyback, Forward and Isolated Controllers
Other Names: LT3748EMSPBF, LT3748EMS PBF
Docket:
LT3748 100V Isolated Flyback Controller Features Description
The LT®3748 is a switching regulator controller specifically designed for the isolated flyback topology and capable of high power. It drives a low side external N-channel power MOSFET from an internally regulated 7V supply. No third winding or opto-isolator is required for regulation as the part senses the isolated output voltage directly from the primary-side flyback waveform. The LT3748 utilizes boundary mode to provide a small magnetic solu...