Datasheet Analog Devices AD8330ARQZ-RL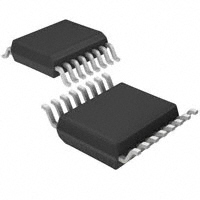 Low Cost, DC to 150 MHz Variable Gain Amplifier
Documents:
Other Names: AD8330ARQZRL, AD8330ARQZ RL
Docket:
Data Sheet
FEATURES
Fully differential signal path, also used with single-sided signals Inputs from 0.3 mV to 1 V rms, rail-to-rail outputs Differential RIN = 1 k; ROUT (each output) 75 Automatic offset compensation (optional) Linear-in-dB and linear-in-magnitude gain modes 0 dB to 50 dB, for 0 V < VDBS < 1.5 V (30 mV/dB) Inverted gain mode: 50 dB to 0 dB at -30 mV/dB Ч0.03 to Ч10 nominal gain for 15 mV < VMAG < 5 V Constant bandwidth: 150 MHz at all gains Low noise: 5 nV/Hz typical at maximum gain Low distortion: -62 dBc typical Low power: 20 mA typical at VS of 2.7 V to 6 V Available in a space-saving, 3 mm Ч 3 mm LFCSP package Low Cost, DC to 150 MHz Variable Gain Amplifier AD8330
FUNCTIONAL BLOCK DIAGRAM
ENBL OFST CNTR CM AND OFFSET CONTROL OPHI VGA CORE INLO OUTPUT CONTROL OUTPUT STAGES OPLO BIAS AND VREF INHI MODE GAIN INTERFACE CMOP VDBS CMGN COMM VMAG Figure 1. APPLICATIONS
Pre-ADC signal conditioning 75 cable driving adjust AGC amplifiers GENERAL DESCRIPTION
The AD8330 is a wideband variable gain amplifier for applications requiring a fully differential signal path, low noise, well-defined gain, and moderately low distortion, from dc to 150 MHz. The input pins can also be driven from a single-ended source. The peak differential input is ±2 V, allowing sine wave operation at 1 V rms with generous headroom. The output pins can drive single-sided loads essentially rail-to-rail. The different...
RadioLocman on the Social Web: