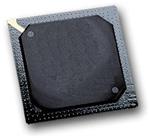 Part Number: MPC566AZP56
Manufacturer: Freescale
Description: 32- bit Microcontrollers (MCU) MPC566 1024KFLSH Qorivva

Download Data Sheet
Docket:
Freescale Semiconductor, Inc.
Product Brief
MPC565PB/D Rev. 3, 2/2003 MPC565/MPC566 Product Brief
Freescale Semiconductor, Inc...
This document provides an overview of the MPC565/MPC566 microcontrollers, including a block diagram showing the major modular components, sections that list the major features, and differences between the MPC565/MPC566 and the MPC555. The MPC565 and MPC566 devices are members of the Motorola MPC500 RISC Microcontroller family. The parts herein will be referred to only as MPC565 unless specific parts need to be referenced.