Datasheet Intersil HS7B-1115RH-Q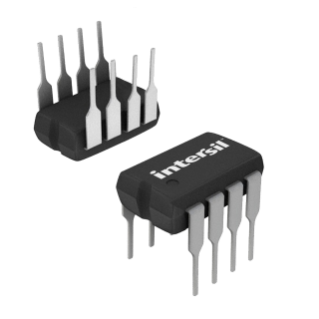 | | |
| --- | --- |
| Manufacturer | Intersil |
| Series | HS-1115RH |
| Part Number | HS7B-1115RH-Q |
High Speed, Low Power Output Limiting, Closed-Loop-Buffer Amplifier
Datasheets
Download » Datasheet

PDF, 197 Kb, Revision: 2017-11-06


HS-1115RH Datasheet


Docket ↓

DATASHEET
HS-1115RH
Radiation Hardened, High Speed, Low Power Output Limiting, Closed-Loop-Buffer
Amplifier FN4098
Rev.1.00
August 1996 Features Description Electrically Screened to SMD 5962F9678501VPA The HS-1115RH is a radiation hardened, high speed closed
loop buffer featuring both user programmable gain and output limiting. They are QML approved and processed in full
compliance with MIL-PRF-38535. Manufactured in proprietary, complementary bipolar UHF-1 (DI bonded wafer) process, the HS-1115RH also offers a wide -3dB bandwidth of
225MHz, very fast slew rate, excellent gain flatness and high
output current. MIL-PRF-38535 Class V Compliant User Programmable Output Voltage Limiting User Programmable For Closed-Loop Gains of +1, -1
or +2 Without Use of External Resistors Standard Operational Amplifier Pinout Fast Overdrive Recovery <1ns (Typ) This buffer is the ideal choice for high frequency applications
requiring output limiting, especially those needing ultra fast
overload recovery times. The limiting function allows the
designer to set the maximum positive and negative output
levels, thereby protecting later stages from damage or input
saturation. The HS-1115RH also allows for voltage gains of
+2, +1, and -1, without the use of external resistors. Gain
selection is accomplished via connections to the inputs, as
described in the "Application Information" text. The result is a
more flexible product, fewer part types in inventory, and
more efficient use of board space. Low Supply Current 6.9mA (Typ) Excellent Gain Accuracy . 0.99V/V (Typ) Wide -3dB Bandwidth 225MHz (Typ) Fast Slew Rate 1135V/пЃ­s (Typ) High Input Impedance 1MпЃ— (Typ) Excellent Gain Flatness (to 50MHz) . п'±0.1dB (Typ) Total Gamma Dose . .300K RAD (Si) Neutron Damage . .TBD (When Tests Complete) Latch Up . None (DI Technology) Compatibility with existing op amp pinouts provides flexibility to
upgrade low gain amplifiers, while decreasing component
count. Unlike most buffers, the standard pinout provides an ...
Prices
Packaging
| | |
| --- | --- |
| Package | 8 Ld SBDIP |
| Package Index | D8.3 |
Parametrics
| | |
| --- | --- |
| Class | V, Q, /PROTO |
| DLA SMD | 5962-96785 |
| Description | High Speed, Low Power Output Limiting, Closed-Loop-Buffer Amplifier |
| High Dose Rate (HDR) krad(Si) | 300 |
| Operating Temperature Range | -55 to 125 |
| Qualification Level | QML Class V (space) |
| SEL (MeV/mg/cm2) | SEL free |
Eco Plan
Moldel Line
Series:
HS-1115RH
(1)
Manufacturer's Classification
Space & Harsh Environment > Rad Hard Analog > RH Buffers
Other Names:
HS7B1115RHQ, HS7B 1115RH Q
RadioLocman on the Social Web: