Datasheet Intersil ISL78840ASEHVX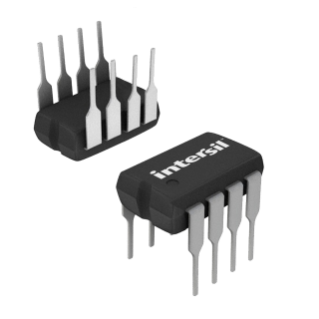 Radiation Hardened, High Performance Industry Standard Single-Ended Current Mode PWM Controller
Datasheets
Download » Datasheet

PDF, 885 Kb, Revision: 2017-11-07


ISL78840ASEH, ISL78841ASEH, ISL78843ASEH, ISL78845ASEH Datasheet


Docket ↓

DATASHEET
ISL78840ASxH, ISL78841ASxH, ISL78843ASxH, ISL78845ASxH FN7952
Rev 1.00
April 8, 2016 Radiation Hardened, High Performance Industry Standard Single-Ended Current
Mode PWM Controller
The ISL78840ASEH, ISL78841ASEH, ISL78843ASEH,
ISL78845ASEH, ISL78840ASRH, ISL78841ASRH,
ISL78843ASRH, ISL78845ASRH are a high performance,
radiation hardened drop-in replacement for the popular 28C4x
and 18C4x PWM controllers suitable for a wide range of power
conversion applications including boost, flyback and isolated
output configurations. Its fast signal propagation and output
switching characteristics make this an ideal product for
existing and new designs.
Features include up to 13.2V operation, low operating current,
90ВµA typical start-up current, adjustable operating frequency
to 1MHz and high peak current drive capability with 50ns rise
and fall times. Applications Features Electrically screened to DLA SMD #5962-07249 QML Qualified Per MIL-PRF-38535 Requirements 1A MOSFET Gate Driver 90ВµA typical start-up current, 125ВµA Maximum 35ns propagation delay current sense to output Fast transient response with peak current mode control 9V to 13.2V operation Adjustable switching frequency to 1MHz 50ns rise and fall times with 1nF output load Trimmed timing capacitor discharge current for accurate
deadtime/maximum duty cycle control Current mode switching power supplies 1.5MHz bandwidth error amplifier Isolated buck and flyback regulators Boost regulators Tight tolerance voltage reference over line, load and
temperature Direction and speed control in motors В±3% current limit threshold Control of high current FET drivers Pb-free available (RoHS compliant) Related Literature Radiation environment:
-High dose rate (50 -300rad(Si)/s) 100krad(Si)
-Low dose rate (0.01rad(Si)/s) 100krad(Si)*
* Product capability established by initial characterization. The ...
Prices
Parametrics
| | |
| --- | --- |
| Class | V, /PROTO |
| DLA SMD | 5962-07249 |
| Description | Radiation Hardened, High Performance Industry Standard Single-Ended Current Mode PWM Controller |
| High Dose Rate (HDR) krad(Si) | 100 |
| Low Dose Rate (ELDRS) krad(Si) | 100 |
| Operating Temperature Range | -55 to 125 |
| Qualification Level | QML Class V (space) |
| SEL (MeV/mg/cm2) | 80 |
Eco Plan
Other Options
ISL78840ASRH ISL78841ASEH ISL78841ASRH ISL78843ASEH ISL78843ASRH ISL78845ASEH ISL78845ASRH
Moldel Line
Series:
ISL78840ASEH
(3)
Manufacturer's Classification
Space & Harsh Environment > Rad Hard Power > RH Switching Controllers
RadioLocman on the Social Web: