Datasheet Melexis MLX90614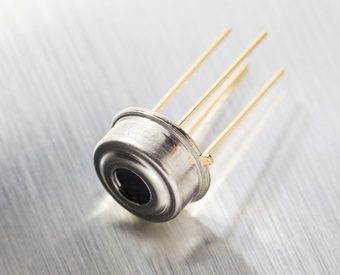 Digital plug & play infrared thermometer in a TO-can
Datasheets
Datasheet MLX90614
PDF
,
2.9 Mb
, Language:
en
, File uploaded:
Sep 8, 2021
, Pages:
57
Digital plug & play infrared thermometer in a TO-can
Extract from the document
Prices
Detailed Description
The MLX90614 is an infrared thermometer for non-contact temperature measurements.
Both the IR sensitive thermopile detector chip and the signal conditioning ASIC are integrated in the same TO-39 can. Integrated into the MLX90614 are a low noise amplifier, 17-bit ADC and powerful DSP unit thus achieving high accuracy and resolution of the thermometer.
Model Line
Series:
MLX90614
(100 from 108)