Datasheet Microchip PIC16F18076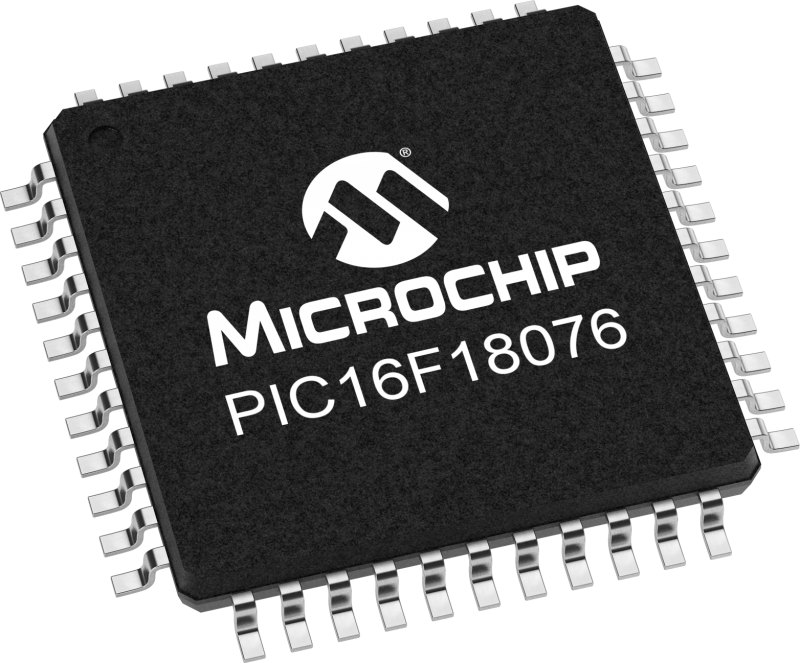 The PIC16F18076 microcontroller family is available in 8/14/16/20/28/40/44-pin packages for cost-sensitive sensor and real-time control applications.
Datasheets
Datasheet PIC16F18056, PIC16F18076
PDF
,
8.5 Mb
, Language:
en
, File uploaded:
May 25, 2022
, Pages:
565
PIC16F18056/76 Full-Featured, 28/40-Pin Microcontrollers
Prices
Detailed Description
The PIC16F18076 family's feature set includes a 10-bit Analog-to-Digital Converter with Computation (ADCC), automated Capacitive Voltage Divider (CVD) techniques for advanced capacitive touch sensing, averaging, filtering, oversampling and threshold comparison, and a charge pump, in addition to an 8-bit Digital-to-Analog Converter (DAC) module. This microcontroller also contains three 10-bit Pulse Width Modulation (PWM) modules, Peripheral Pin Select (PPS), digital communication peripherals, timers and waveform generators. This microcontroller family also provides memory features such as the Memory Access Partition (MAP) to support users in data protection and bootloader applications, Data EEPROM, and a Device Information Area (DIA) that stores Fixed Voltage Reference (FVR) offset values to help improve Analog-to-Digital Converter (ADC) accuracy.
Packaging
Parametrics
Eco Plan
Other Options
Model Line
Manufacturer's Classification
Microcontrollers > 8-bit Microcontrollers > 8-bit PIC MCU