Datasheet TS393CD - STMicroelectronics COMPARATOR DUAL CMOS, SOIC8, 393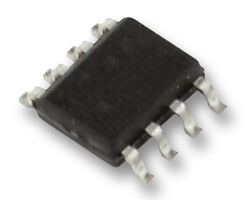 Part Number: TS393CD
Detailed Description
Manufacturer: STMicroelectronics
Description: COMPARATOR DUAL CMOS, SOIC8, 393

Download Data Sheet
Docket:
TS393
Micropower Dual CMOS Voltage Comparators
Extremely low supply current: 9µa typ/comp. Wide single supply range 2.7V to 16V or dual supplies (±1.35V to ±8V) Extremely low input bias current: 1pA typ. Extremely low input offset current: 1pA typ. Input common-mode voltage range includes GND High input impedance: 1012 typ Fast response time: 2.5µs typ. for 5mV overdrive Pin-to-pin and functionally compatible with bipolar LM393 P TSSOP8 (Thin Shrink Small Outline Package) D SO-8 (Plastic Micropackage) N DIP8 (Plastic Package)
Description
The TS393 is a micropower CMOS dual voltage comparator with extremely low consumption of 9µA typ / comparator (20 times less than bipolar LM339). Similar performances are offered by the quad micropower comparator TS3702 with a push-pull CMOS output. Thus response times remain similar to the LM393.
Specifications:
Amplifier Case Style: SOIC
Base Number: 393
Comparator Features: Dual
Comparator Type: General Purpose
IC Generic Number: 393
Logic Function Number: 393
Mounting Type: SMD
Number of Channels: 2
Number of Comparators: 2
Number of Pins: 8
Operating Temperature Range: Commercial
Output Type: CMOS, Push Pull
Package / Case: SOIC
Response Time: 2.1 µs
Supply Current: 10 µA
Supply Voltage Range: ± 1.35 V to ± 8 V
RoHS: Yes