Datasheet SDP8406 (Honeywell)
Manufacturer
Honeywell
Description
Silicon Phototransistor, Side-looking Clear Plastic Package
Pages / Page
4

/

1

— SDP8406 Silicon Phototransistor. FEATURES. DESCRIPTION. OUTLINE DIMENSIONS

File Size
469 Kb
SDP8406 Silicon Phototransistor. FEATURES. DESCRIPTION. OUTLINE DIMENSIONS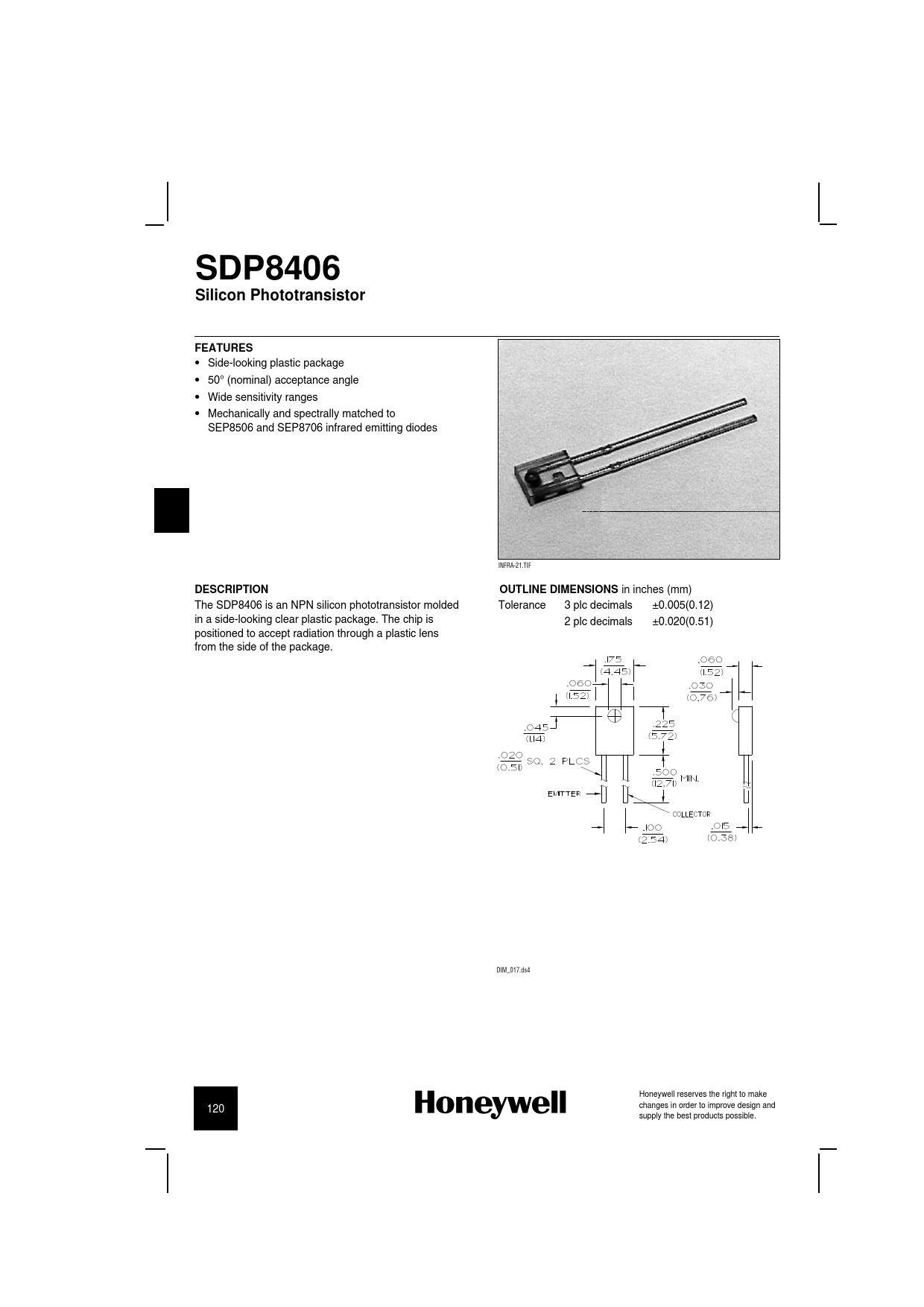 Model Line for this Datasheet
Text Version of Document
SDP8406 Silicon Phototransistor FEATURES
• Side-looking plastic package • 50¡ (nominal) acceptance angle • Wide sensitivity ranges • Mechanically and spectrally matched to SEP8506 and SEP8706 infrared emitting diodes INFRA-21.TIF
DESCRIPTION OUTLINE DIMENSIONS
in inches (mm) The SDP8406 is an NPN silicon phototransistor molded Tolerance 3 plc decimals ±0.005(0.12) in a side-looking clear plastic package. The chip is 2 plc decimals ±0.020(0.51) positioned to accept radiation through a plastic lens from the side of the package. DIM_017.ds4 Honeywell reserves the right to make changes in order to improve design and 120 h supply the best products possible.