IAR KickStart Kit for Renesas RX111 (KSK-YRPBRX111) is a cost-effective evaluation platform for a wide variety of applications requiring operation at very low power levels with high levels of performance. The kit contains all the necessary hardware and software and allows you to design, integrate and test your applications:
Renesas RPBRX111 promotion board with J-Link on-board (YRPBRX111)
IAR Embedded Workbench for RX (64K kickstart and 30-day evaluation licenses)
Sample projects including low power demo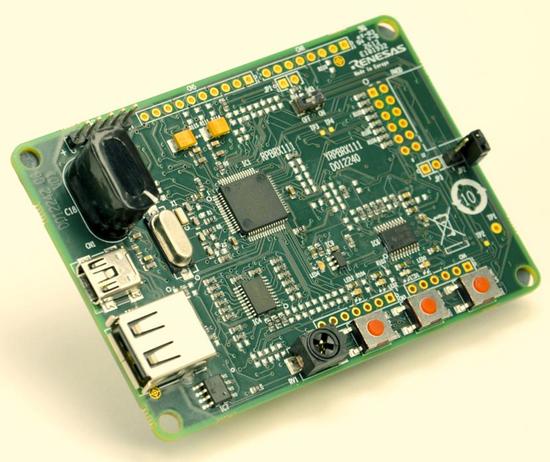 RPBRX111 promotion board Features:
USB Host and USB function connectors
PMOD connector
Energy harvesting connector
Supercapacitor
Expansion headers
User switches, potentiometer and LEDs
Analog adjust
J-Link on-board debugger
Power supply via USB
CE compliant
Included software
IAR Embedded Workbench® for RX
IAR Embedded Workbench is an Integrated Development Environment with a complete and easy-to-use set of C/C++ cross compiler and debugger tools for professional embedded applications.
IAR C/C++ Compiler for RX
Includes instruction set simulator and full support for HW tools
Project management tools and editor
Configuration files for all RX devices
C-SPY debugger support for J-Link debugger
Run-time libraries
Example projects for RX and code templates
Time limited and 64K code size limited evaluation licenses are included.