Datasheet Intersil 8001601CA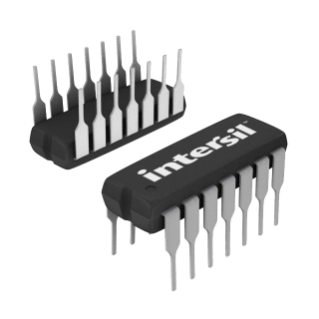 3.2 Microsecond Sample and Hold Amplifiers
Datasheets
Download » Datasheet

PDF, 110 Kb




Docket ↓

REVISIONS
LTR DESCRIPTION DATE (YR-MO-DA) APPROVED A Pages 4 and 5 table I, change test conditions limits for: ICC, ID, QTR, CMR, TR(tr),
and TR(OS). 85-07-31 N. A. Hauck B Convert to military drawing format. Change CAGE code to 67268. Add case
outline 2. Changes to 1.3 and 1.4. Changes to conditions and limits in table I.
Change C and D end-point electricals in table II. 89-06-10 M. A. Frye C Drawing updated to reflect current requirements. -ro 01-06-21 Raymond Monnin D Correction to marking paragraph 3.5. Editorial changes through out. -drw 05-03-22 Raymond Monnin E Update drawing to current MIL-PRF-38535 requirements. -rrp 14-07-08 Charles F. Saffle CURRENT CAGE CODE 67268
THE ORIGINAL FIRST SHEET OF THIS DRAWING HAS BEEN REPLACED.
REV
SHEET
REV
SHEET
REV STATUS REV E E E E E E E E E OF SHEETS SHEET 1 2 3 4 5 6 7 8 9 PMIC N/A PREPARED BY DLA LAND AND MARITIME
COLUMBUS, OHIO 43218-3990
http://www.landandmaritime.dla.mil C. R. JACKSON STANDARD
MICROCIRCUIT
DRAWING CHECKED BY
WILLIAM E. SHOUP
APPROVED BY
DARRELL HILL THIS DRAWING IS AVAILABLE
FOR USE BY ALL
DEPARTMENTS
AND AGENCIES OF THE
DEPARTMENT OF DEFENSE
AMSC N/A DRAWING APPROVAL DATE ...
Prices
Packaging
| | |
| --- | --- |
| Package | 14 Ld CERDIP |
| Package Index | F14.3 |
Parametrics
| | |
| --- | --- |
| AVOL | 94 dB |
| Bandwidth | 2.5 MHz |
| Droop Rate | 0.005 V/μs |
| External Hold Capacitor Reqd. | Yes |
| Hold Step Error | 10 mV |
| IBIAS | 40 nA |
| IS (per amp) | 3.5 mA |
| Qualification Level | QML Class Q (military) |
| Slew Rate | 5 V/μs |
| VOS | 2 mV |
| tACQ | 3200 ns |
Moldel Line
Series:
HA-2420-883
(3)
Manufacturer's Classification
Space & Harsh Environment > /883 > Sample and Hold Converters
RadioLocman on the Social Web: