Datasheet Intersil HS1-26C31RH-T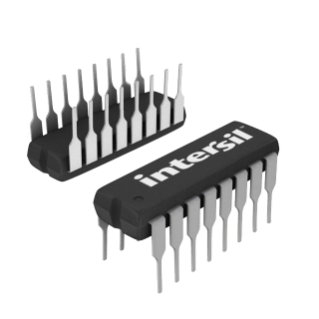 | | |
| --- | --- |
| Manufacturer | Intersil |
| Series | HS-26C31RH-T |
| Part Number | HS1-26C31RH-T |
Quad, 5.0V Differential Line Driver, CMOS Enable Class T Datasheet
Datasheets
Download » Datasheet

PDF, 325 Kb, Revision: 2017-11-08


HS-26C31RH-T Datasheet


Docket ↓

DATASHEET
HS-26C31RH-T FN4591
Rev 2.00
August 1, 2008 Radiation Hardened Quad Differential Line Driver
Intersil's Satellite Applications Flow™ (SAF) devices are fully
tested and guaranteed to 100kRAD total dose. These QML
Class T devices are processed to a standard flow intended
to meet the cost and shorter lead-time needs of large volume
satellite manufacturers, while maintaining a high level of
reliability. Features The Intersil HS-26C31RH-T is a Quad Differential Line
Driver designed for digital data transmission over balanced
lines and meets the requirements of EIA Standard RS-422.
Radiation Hardened CMOS processing assures low power
consumption, high speed, and reliable operation in the most
severe radiation environments. EIA RS-422 Compatible Outputs (Except for IOS) The HS-26C31RH-T accepts CMOS inputs and converts
them to RS-422 compatible outputs. This circuit uses special
outputs that enable the drivers to power-down without
loading down the bus. Enable and disable pins allow several
devices to be connected to the same data source and
addressed independently. Single 5V Supply Specifications Line Transmitter for MIL-STD-1553 Serial Data Bus QML Class T, Per MIL-PRF-38535 Radiation Performance
-Gamma Dose 1 x 105 RAD(Si)
-SEU and SEL Immune to 100MeV/mg/cm2 CMOS Compatible Inputs High Impedance Outputs when Disabled or Powered
Down Low Power Dissipation 2.75mW Standby (Max) Low Output Impedance 10пЃ— or Less Full -55В°C to +125В°C Military Temperature Range Applications Specifications for Rad Hard QML devices are controlled by ...
Prices
Packaging
| | |
| --- | --- |
| Package | 16 Ld SBDIP |
| Package Index | D16.3 |
Parametrics
| | |
| --- | --- |
| DLA SMD | 5962-96663 |
| Description | Quad, 5.0V Differential Line Driver, CMOS Enable Class T Datasheet |
| High Dose Rate (HDR) krad(Si) | 100 |
| Operating Temperature Range | -55 to 125 |
| Qualification Level | QML Class T (space lower level) |
Eco Plan
Moldel Line
Series:
HS-26C31RH-T
(2)
Manufacturer's Classification
Space & Harsh Environment > Rad Hard Analog > RH Interface
Other Names:
HS126C31RHT, HS1 26C31RH T
RadioLocman on the Social Web: