The CC Debugger is a small programmer and debugger for the TI Low Power RF System-on-Chips. It can be used together with IAR Embedded Workbench for 8051 (version 7.51A or later) for debugging and SmartRF Flash Programmer for flash programming. The CC Debugger can also be used for controlling selected devices from SmartRF Studio.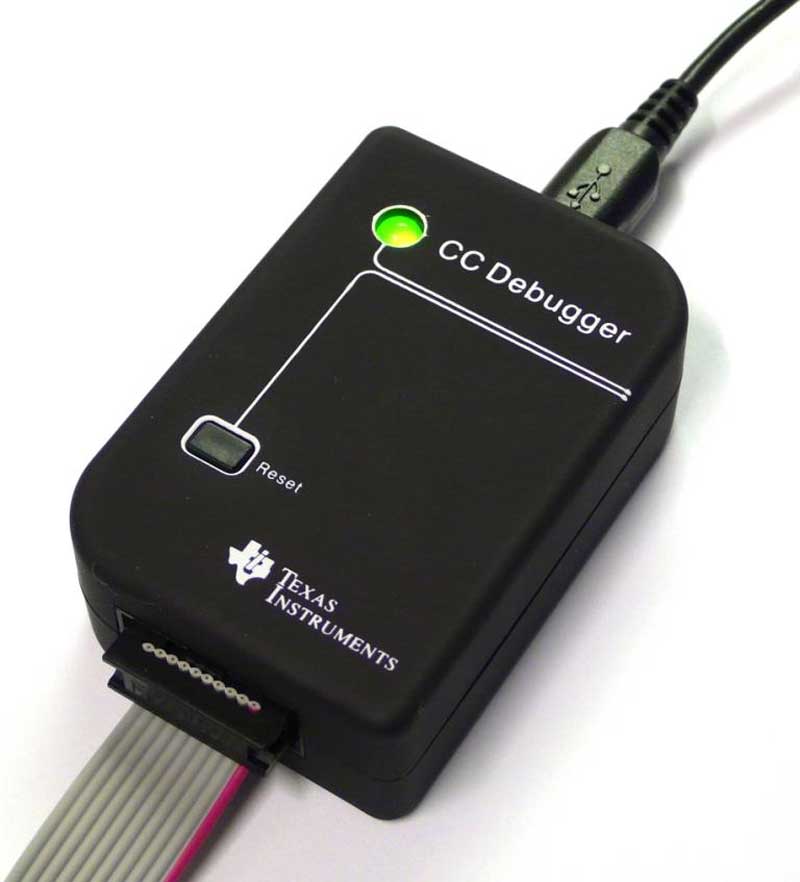 Features
CC Debugger
Mini USB cable
10-pin flat cable with 2x5 2.54mm connector
10-pin flat cable with 2x5 1.27mm connector
Converter board 2.54mm-1.27mm connector
Documentation
Compatibility Issues
The CC Debugger supports all RF System-on-Chips except:
CC1010
CC430 (which uses the MSP-FET430UIF)
The CC Debugger works with IAR EW8051 version 7.51A or later.