Datasheet Nexperia PSMNR55-40SSH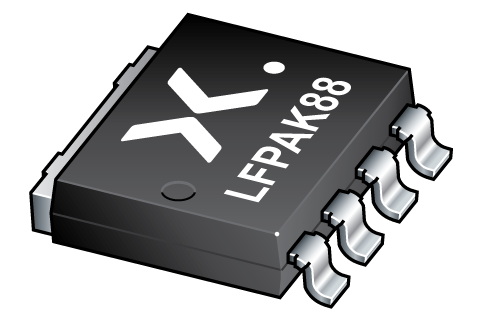 N-channel 40 V, 0.55 mOhm, 500 Amps continuous, standard level MOSFET in LFPAK88 using NextPowerS3 Technology
Datasheets
Datasheet PSMNR55-40SSH
PDF
,
335 Kb
, Language:
en
, Revision:
06042021
, File uploaded:
May 31, 2021
, Pages:
14
N-channel 40 V, 0.55 mOhm, 500 Amps continuous, standard level MOSFET in LFPAK88 using NextPowerS3 Technology
Extract from the document
Prices
Detailed Description
500 Amp continuous current, standard level gate drive, N-channel enhancement mode MOSFET in LFPAK88 package.
NextPowerS3 family using Nexperia's unique "SchottkyPlus" technology delivers high efficiency and low spiking performance usually associated with MOSFETs with an integrated Schottky or Schottky-like diode but without problematic high leakage current. NextPowerS3 is particularly suited to high efficiency applications at high switching frequencies, and also safe and reliable switching at high load-current.
Status
PSMNR55-40SSHJ
Lifecycle Status
Production (Appropriate for new designs but newer alternatives may exist)
Packaging
Model Line
Series: PSMNR55-40SSH (1)
Manufacturer's Classification