Announcements of articles and news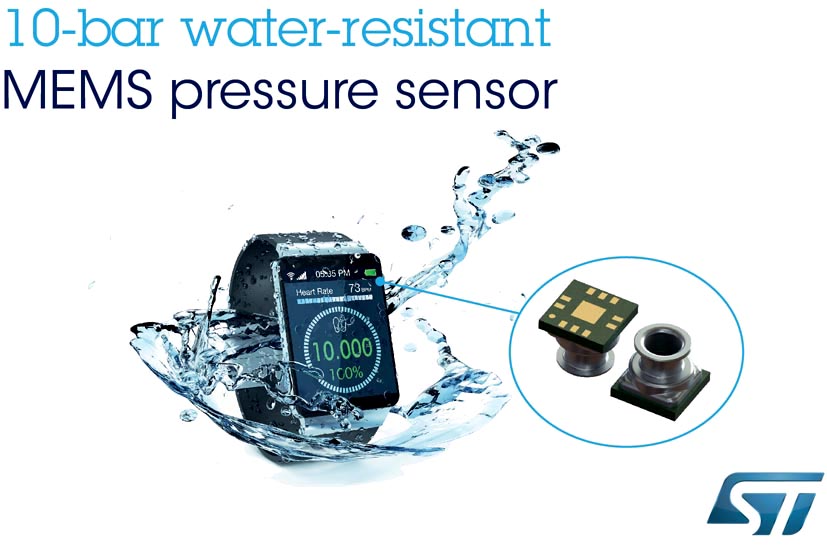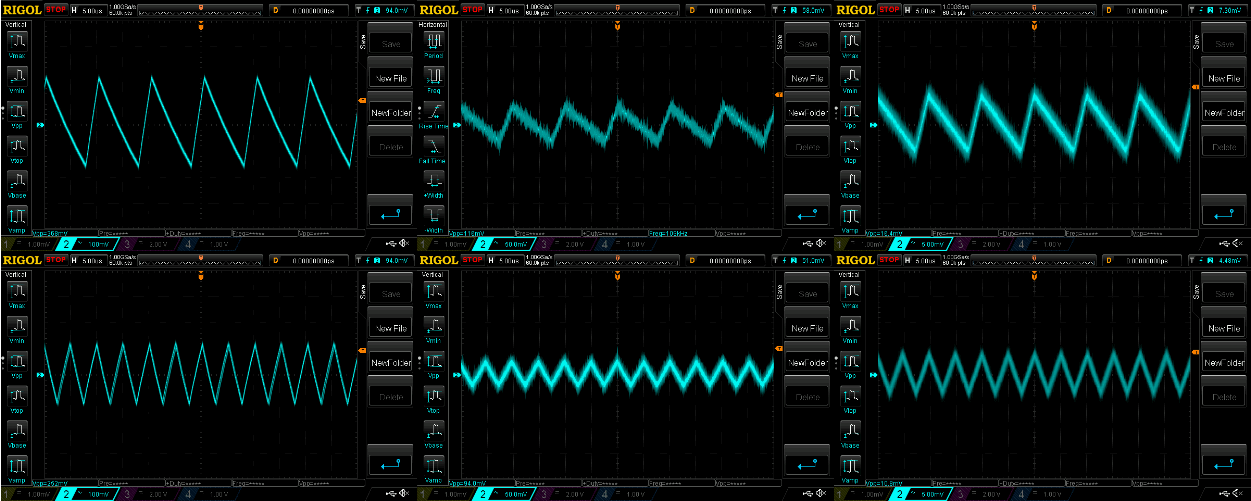 Double µC's PWM frequency & resolution
Most of us know about PWM DACs. They are easy to implement, cheap, and acceptable for low performance applications. The approach is to filter the HF components of the PWM signal and be left with only the LF or DC component that is proportional to duty cycle...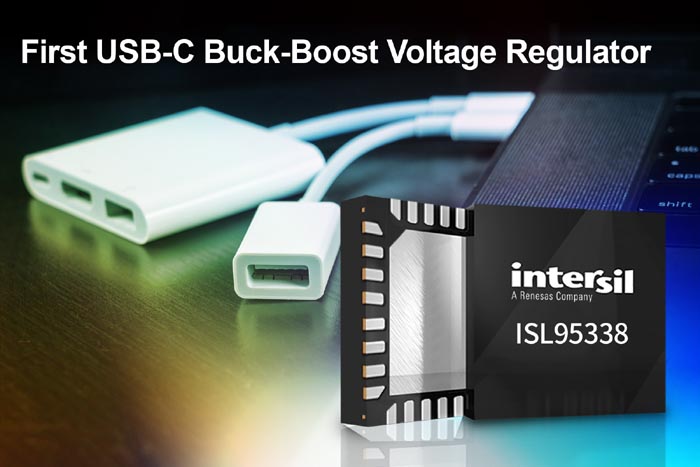 Intersil Unveils First USB-C Buck-Boost Voltage Regulator
Intersil, a subsidiary of Renesas Electronics Corporation announced the industry's first buck-boost voltage regulator for tablets, ultrabooks, power banks, and other mobile devices using the reversible USB Type-C connector. The ISL95338 bidirectional voltage regulator accepts input power from a wide range of DC power sources – AC/DC power adapters...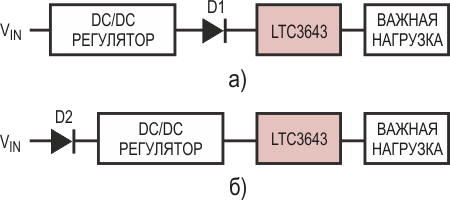 Simple Power Backup Supply for a 3.3V Rail
Data loss is a concern in telecom, industrial and automotive applications where embedded systems require a dependable supply of power. Sudden power interruptions can corrupt data during read and write operations performed by hard drives and flash memory. Designers often use batteries, capacitors and supercaps to store enough energy to support critical loads for a short time during a power interruption...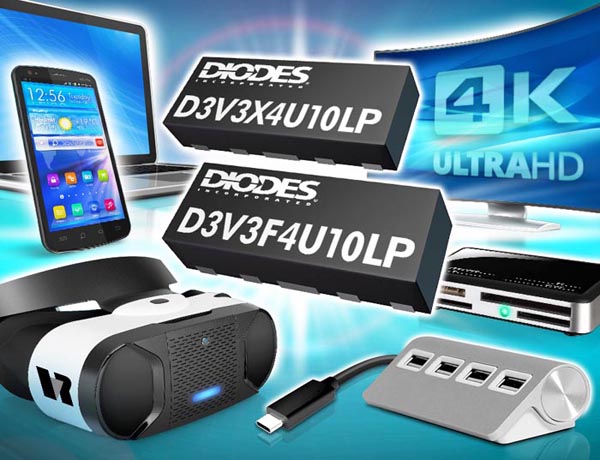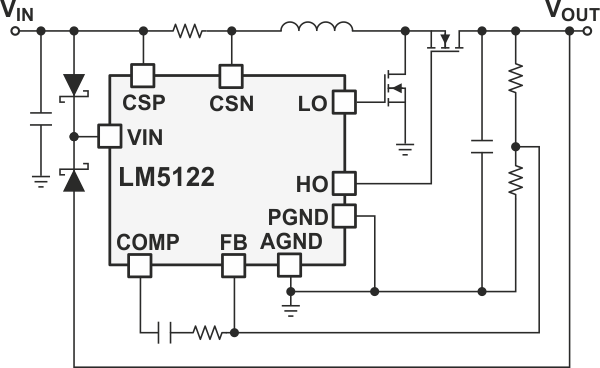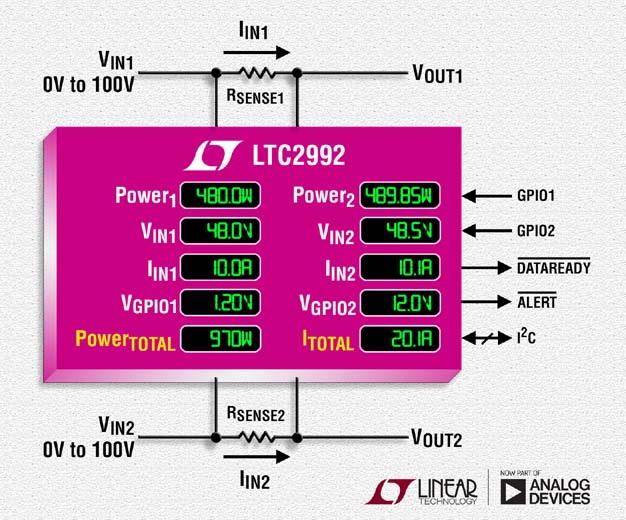 Dual Rail-to-Rail 100V Power Monitor Measures Current and Voltage with ±0.3% Accuracy
Analog Devices announces the LTC2992, a wide range I2C system monitor that monitors the current, voltage and power of two 0 V to 100 V rails without additional circuitry. The LTC2992 has flexible power supply options, deriving power from a 3 V to 100 V monitored supply, a 2.7 V to 100 V secondary supply, or from the onboard shunt regulator...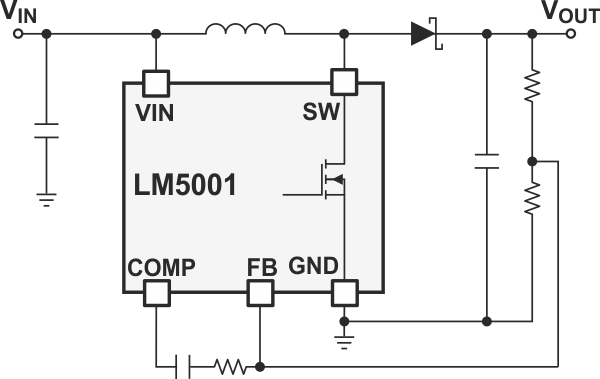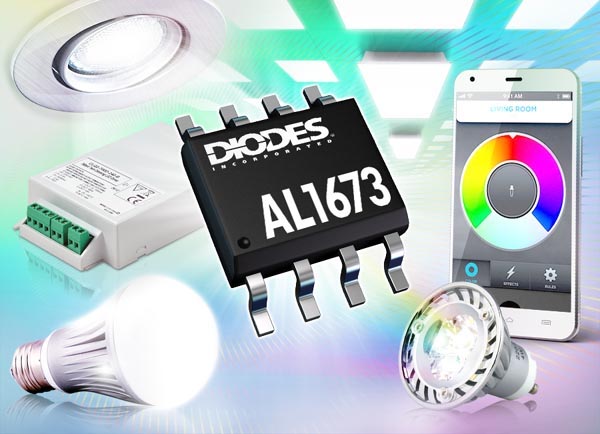 Universal Flyback and Buck-Boost Single Stage Dimmable LED Driver
Diodes Incorporated introduced the AL1673. The AL1673 is a high-performance single stage LED Driver-converter operating in Flyback and Buck-Boost topologies, targeting dimmable LED lighting applications. It operates in BCM mode which results in good EMI and efficiency...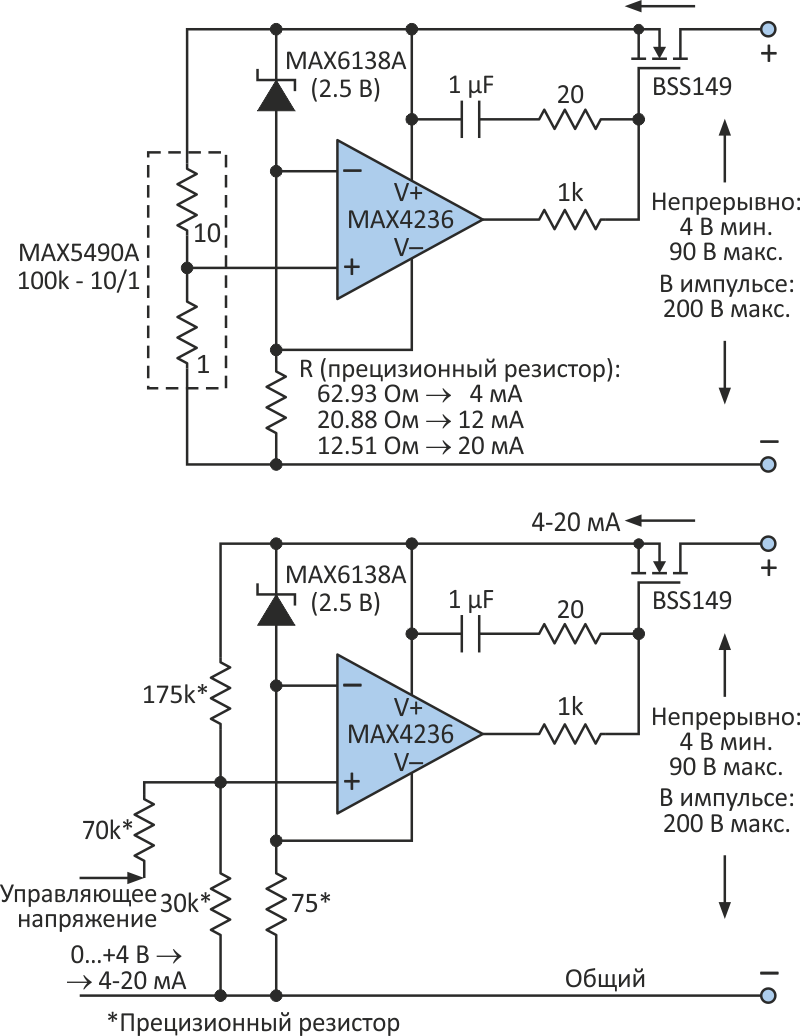 Precise Current-Transmitter/Source-Sink Calibrator Has Wide Compliance Range
Many industrial and control applications use analog current loops as the physical link for measurements and actuator control. Although several ranges are used, the most popular is still the 4- to 20-mA standard. Loop accuracy depends on the transmitter's ability to transform the sensor signal to a current...
RadioLocman on the Social Web: